Days of Our Lives: James Scott beyond Salem
The actor walked away from the entertainment industry and there is no sign that he will return.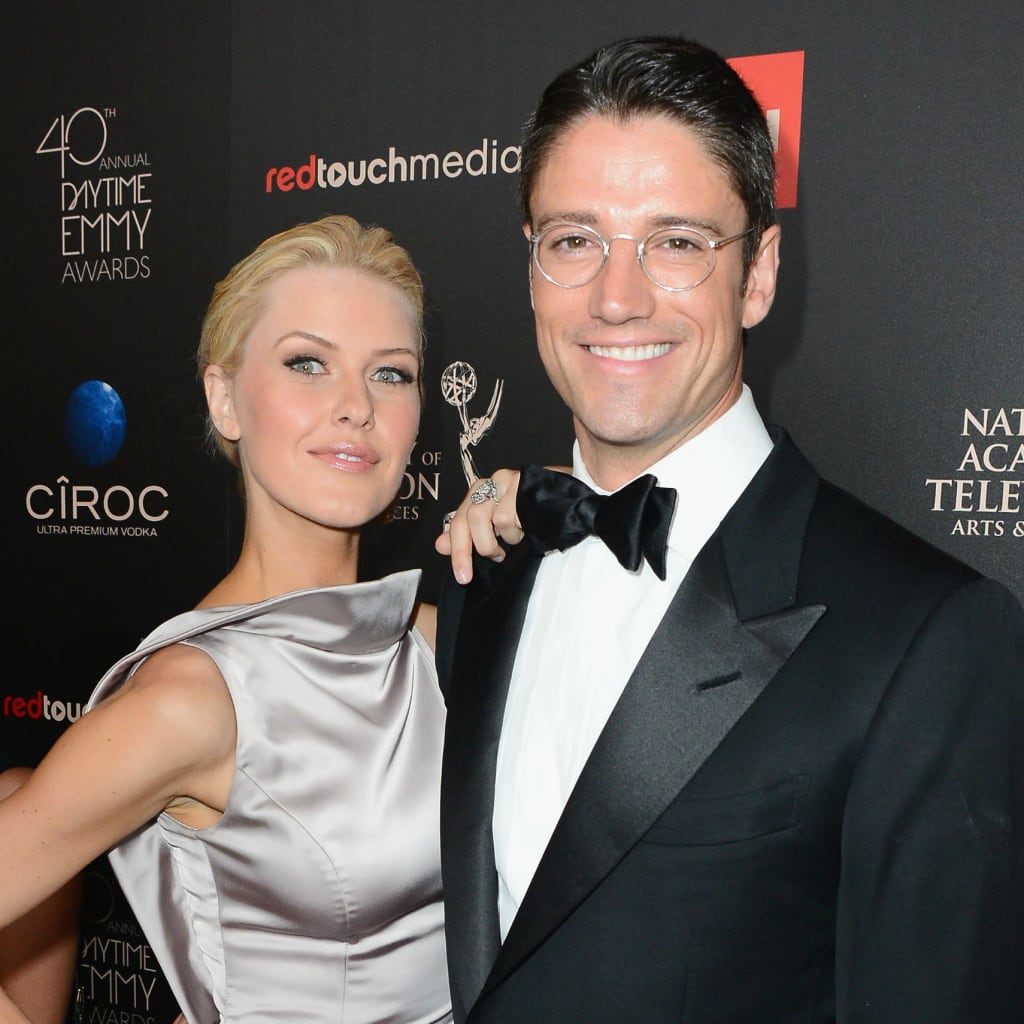 James Scott and his wife Kaitlin
James Scott early life
James Scott is well known for his portrayal of Elvis Jr. DiMera on Days of Our Lives and fans continue to wonder about him even though he is no longer on the NBC soap. There is not much known about what he is currently doing but the following will keep his fans up to speed as best as is possible.
James was born on January 14, 1979 in Jesmond, Newcastle Upon Tyne, England. He is the oldest of four children, having two younger brothers and a sister. Scott began his career in the music industry and later began acting in community theatre. He was spotted by the Storm Model Management agency after only a few weeks in London and began working as a model. he earned enough to put himself through two years of school at the London Academy of Music and Dramatic Art.
Whike modeling in Los Angeles, Scott attended an acting class at the Ivana Chubbuck studio in Hollywood. He was so inspired that he saved his money and moved to LA. James studied acting for two more years before being cast as Ethan Cambias on All My Children from August 2004 until February 2006. In May of that same year, he was cast in the role of EJ DiMera.
The experience that changed everything
During an interview in April 2014, Scott described a spiritual experience he had while in Peru shortly before the interview, He said he took Ayahuasca under the guidance of Native Peruvian shamans. Scott said the experience was "the single most positive experience of my life" and "truly the most important thing I have ever done". The actor says he returned to the States a very different man and the encounter led him to make a life-altering decision.
James Scott shifts direction
The actor announced on May 2, 2014 that he would be leaving Days of Our Lives but returned as EJ on September 27, 2015, on Last Week Tonight with John Oliver, by reuniting with Alison Sweeney who played his love DOOL interest Sami Brady. The reunion was in honor of the Syrian refugee crisis and Nujeen Mustafa. Scott said the following on Instagram from The Whisper Within:
"In 2014, after a successful career in the entertainment industry, I found myself with everything and nothing. I had money, celebrity, and status and the grief to match it. I had worked tirelessly for the better part of two decades to attain wealth and validation, yet no external thing could touch the emptiness I felt and the worthlessness I experienced."
Scott said he decided to face his "despair and depression" in an effort to change his life. This led home to an Indian meditation center where he went for a week and ended up staying for an entire year. The former actor said the experience led to his discovering a "newfound peace" and that he now wants to "inspire others to do the same."
In 2015 Scott married Kaitlin Robinson but there is no other information available about the couple.The handsome Scott retired from acting and began a life-coaching business called "The Whisper Within, According to Wikipedia his last social media post was December 2020. At this time there is no record of a Facebook, Twitter, or Instagram account for the actor but there are many Facebook groups dedicated to Elvis Jr, and also to EJ and Sami.
EJ was initially killed off on Days of Our Lives but in the summer of 2021, the character was recast with Daniel Gregory Feuerriegel. Perhaps one day James Scott might give his followers an update even if he does not return to acting.
celebrities
Cheryl is a poet, freelance writer, published author and former Newspaper columnist. She has degrees in Psycology and Biblical studies. She enjoys sharing natural cures, and Nostalgia related info. Tips are greatly appreciated.