Cosplayer Spotlight: Shelly Santiago
One-on-one interview with the Green Ranger cosplayer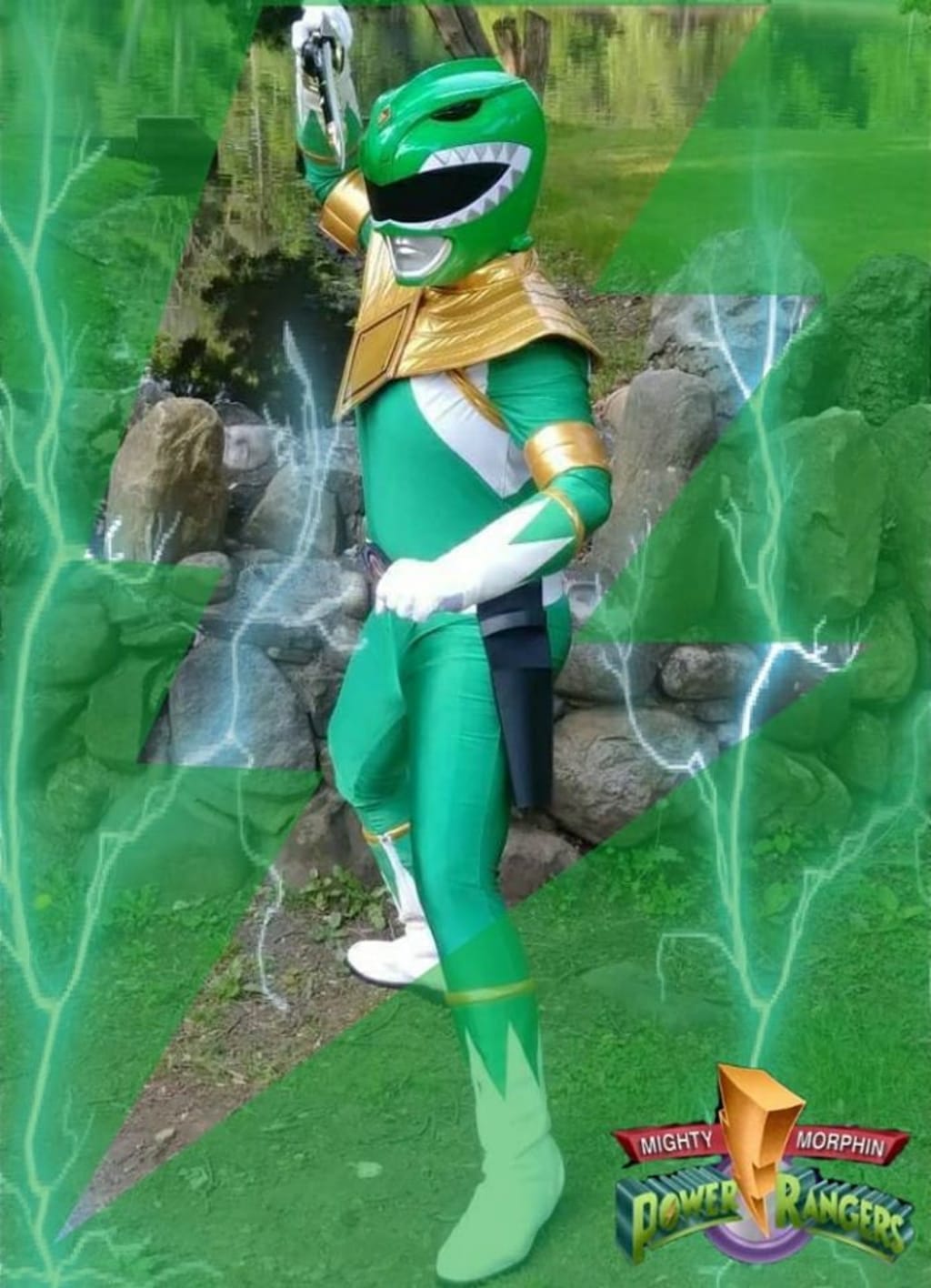 Greetings, Vocal readers. I'm back with another cosplayer interview and if you're a fan of the Power Rangers, especially the Green Ranger, you're going to enjoy it even more. Recently, I had a chance to interview Shelly Santiago and got to know more about her. This is my second cosplayer feature of 2020 and I'll be interviewing more cosplayers throughout the year, so be on the lookout for those. In the meantime, sit back and enjoy this interview.
Texxx-Man Cosplay: How long have you been doing cosplay and why you love it so much?
SS: I have been cosplaying for 3 years now. Cosplay has just opened up a new world to me in many ways.
Texxx-Man Cosplay: What got you interested in cosplay?
SS: I was guarded and alone rarely spoke to people. Even pushed my own family out the way. But I felt like cosplay changed that I engaged with people in ways I never thought I could.
Texxx-Man Cosplay: What three words would your friends describe you?
SS: The fandom I specifically follow are the Power Rangers and have been for over 20 years. No matter where you're from. No matter your ethnicity is. No matter who you are. You can always be a Power Ranger, which is one of the best messages Power Ranger hold today.
Texxx-Man Cosplay: If you had one con that you enjoy the most and would recommend to others, which one would it be and what they should know about it?
SS: For my favorite yearly con, I love going to Electric City ComicCon. I love that it's small so, it isn't so overwhelming and the friendliness and nostalgia from the other fans and cosplayers is amazing.
Texxx-Man Cosplay: I know that you cosplay as the Green Ranger, but are there any other cosplays you would like to do in the future?
SS: Of course, I love cosplaying as the Green Mighty Morphin Power Ranger, but it's my dream cosplay. Would be to become my own custom Green Power Ranger from another earth. Hopefully, I can join part of the Shattered Grid of other cosplayers such as Unworthy Productions and Crimson Studios. I love that Boom Comics. And the fandom has open a multi-universe to Power Rangers and I hope to be a part of it for years to come.
Texxx-Man Cosplay: When you're not doing cosplay, what other hobbies do you enjoy?
SS: When I'm not cosplay and I love Taekwondo. I've been doing Taekwondo since I was 6 years old. And when it comes to reptiles, I'm the one you want to talk to love reptiles. I own everything: from bearded dragons to leopard geckos to even green iguanas. Reptiles are a huge thing for me.
Texxx-Man Cosplay: Which cons are you planning on attending this year and which ones would you like to attend in the future?
SS: I'm planning on trying to take a trip out to ranger station for their Comic-Con out in Philadelphia. My dream Comic-Con this to go. To the one and only in New York City, calm. There's so many other cosplayers. I would love to meet there, which I have as friends on social media.
Texxx-Man Cosplay: If you had one piece of advice to those who might be interested in doing cosplay, what would it be?
SS: My piece of advice that I can give to anyone that could be interested in Cosplay. Do it. Just simply do it. There is no judgment when it comes to cosplay. It's simply becoming your favorite character and being the best character you can be and having fun while doing it. Whether you're big, small, black, white, yellow, or orange, anyone can cosplay. It's all about cospositivity.
Thanks to Shelly for being interviewed by me. Be sure to check out her page on Facebook: East Coast Power Rangers. That page is geared to connect to other Power Rangers cosplayers and meet up at cons. I'll have a link to that page down below. If you or anyone who wants to be interviewed by me, please get in touch with me on social media. The info to all of my social media pages are found in my bio. I'll be doing cosplayer interviews for all of 2020. I do have a busy schedule, so if you're interested, please contact me with a day and time you would like to be interviewed. Finally, if you enjoyed any of my articles, including this one, please feel free to send me a one-off tip, which is located at the end of every article. No tip is ever too big or small. It'll help me and other Vocal content creators to write better stories. Also, I encourage everyone to join Vocal+, a premium membership for Vocal content creators like me to write better stories, connect with creators, and a lot more. So be sure to sign up for that membership and support your favorite Vocal content creators.
East Coast Power Rangers: https://www.facebook.com/pg/eastcoastpowerrangers/about/?ref=page_internal