Cosplayer Spotlight: Gary Prudhoe
Get to know this UK web-slinging cosplayer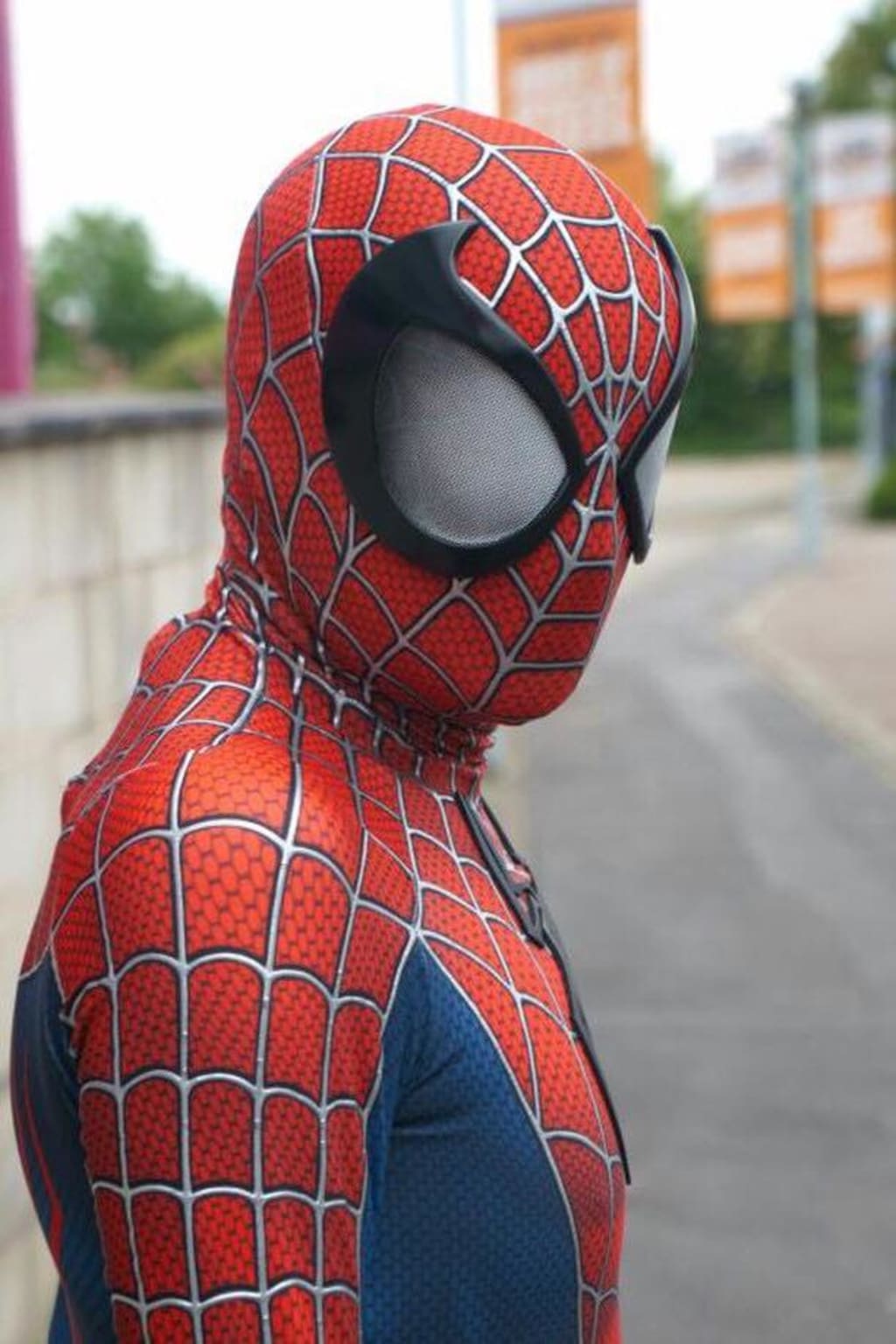 Since I joined Vocal over a year ago, I've had the pleasure of interviewing 20 amazing cosplayers. They were great people, and I learned so much from them. Sure, they love cosplay and representing that community with pride, but at the end of the day, they're regular people just like us. I'm proud to be part of the cosplay community, and I have been a cosplayer for about five years. I have no plans of stopping anytime soon.
With that being said, I recently had an opportunity to interview Gary Prudhoe. The UK based cosplayer is an amazing and outgoing person that I'm grateful to know, especially on social media. So sit back and enjoy this interview I did with him.
Texxx-Man Cosplay: How did cosplay change your life?
GP: I guess that cosplay changed my life in a big way—on a personal level. It's connected me with people I now consider family and are my best friends, which I totally wasn't expecting from dressing up. It's always given me a social life and generally made me a happier person.
Texxx-Man Cosplay: How did you become interested in cosplay?
GP: One of my oldest friends came back into my life back in 2015, and she's a geek too. So we went to a con together and saw how much fun the cosplayers were having and suggested that we should do it, and that started the ball rolling for me.
Texxx-Man Cosplay: How long have you been doing cosplay and why do you love it so much?
GP: I've been cosplaying since 2016, and I guess I love the escapism, fun, and general craziness that goes with dressing up at cons, etc. It changed my life in so many positive ways, too.
Texxx-Man Cosplay: Besides cosplay, what other hobbies do you like to do in your spare time?
GP: Cosplay is my main hobby, I guess; but generally going to the cinema, watching TV, reading comics, collecting Funko Pops, and gaming.
Texxx-Man Cosplay: Since I've been following you on social media, you've been posting Spider-Man related stuff. Is Spider-Man your overall favorite fandom?
GP: It's a close run thing for me between Spider-Man and Doctor Who. I've been fans of both since I was very young, though Spidey has the edge for me.
Texxx-Man Cosplay: Do you have a cosplay role model or role models that inspire you?
GP: My two best friends are my role models. They both make their own cosplays and put such creativity into it on modest budgets, and they always look awesome.
Texxx-Man Cosplay: Just curious about something. How many Spider-Man suits do you have and which one is your favorite out of all of them?
GP: At the moment, I think I have about ten different suits. My favourite will always be my Kaine suit, because he's my favourite Spider.
Texxx-Man Cosplay: What was the first con you attended and which ones would you like to attend in the future?
GP: The first con I attended was way back in 1990 called Nebula 90, and the first one I cosplayed at was Scarborough Sci-Fi in 2016. I'd love to do a US con at some point, but I'm happy doing the cons wherever I can so I can get to see my friends.
Texxx-Man Cosplay: You mentioned just now that you would like to attend a con in the United States. Any cons in particular that peak your interest?
GP: Obviously San Diego Comic Con is a dream, and maybe NY Comic Con too. They're the main ones I've heard of and would love to do.
I want to thank Gary for taking time out of his day to be interviewed, and I hope to see him at a con in the United States in the near future. Here's a fun fact: he's the second cosplayer from the UK I've interviewed. Over a year ago, my first cosplay interview was with Mash Up Cosplay UK. If you would like to check out my interview with him, you can go to the link at the end of this article. There will be more cosplayer interviews coming, so be on the lookout for them.
In the meantime, if you like any of the articles I've written so far, feel free to send me a a one-off tip, which is located at the end of every article. No tip is ever too big or small. It helps me and other Vocal content creators create better stories, and you'll be supporting us in a positive way. I've received so many tips, and I thank you for supporting my content.