Cosplay Do's and Dont's: Part 2
Even more helpful tips for a first-time con attendee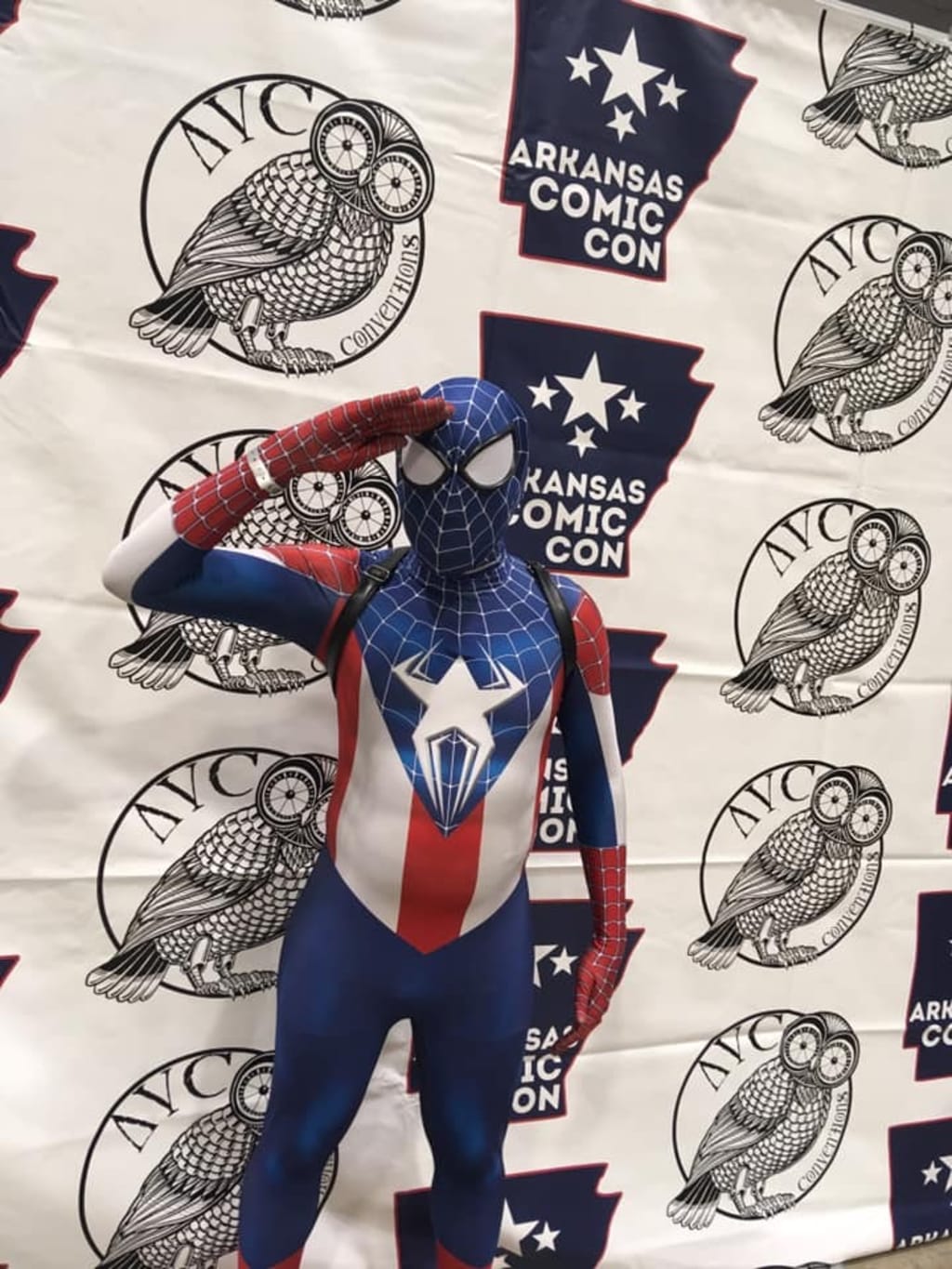 Two years ago, I've written one of my first cosplay and con related articles. I gave some helpful cosplay do's and dont's to people attending their first convention. If you would like to see those tips, I'll post a link down below so you can see them for yourself. I have even more tips in this article to make your con experience enjoyable. There are some tips that I didn't mention in part one of the article. By the time you get done reading these tips, you'll be prepared to have a great time and make new friends.
Do figure out which con you would like to attend. I didn't mention this in part one of my article, but this tip is important. Conventions come in different sizes: small, medium, and large. If you're attending a smaller con, the attendance will be less than 3,000 people. A medium con will be around 5,000 people or more and at larger con, the attendance will be 10,000 plus people. If you're a first-time con attendee, I would attend a smaller con. That way, you'll have a better idea of what the cosplay scene is like. There are many Facebook pages and groups for many conventions. There will be lots of information about the name of the convention, the date, and where it'll take place. I'll have two links at the end of this article to a couple of websites that have the list of the conventions in the United States and outside the country. Finally, there are rules at many cons concerning props, so make sure you go to that convention's website. If you're unsure of what props are allowed, be sure to ask the people in charge of the con.
Don't wait until the last minute to plan for a convention. For us cosplayers, planning for a con is like preparing for prom. Cons are like proms to us. It takes months to prepare for one, so plan accordingly.
Do schedule photo ops. If you're unsure about what photo ops are, it's basically when you get a picture taken with your favorite actor. Many cons do this, so it's important to pay for one or as many as you like. Prices for photo ops vary, so do check out how much one is in order for you to have a pic take with them. I shared my experiences doing photo ops with two people at Arkansas Comic Con last September. I'll also post a link to that article down below. Check out my story and others, so you'll be fully aware and prepared for them.
Don't be a jerk. At many conventions where photo ops occur, one of the rules state that no selfies or autographs are allowed in the photo booth. If you want a selfie or autograph with a famous person, you'll have to go to their autograph table. And yes, the price to get an autograph or pic with them varies. Whether you like that actor or not, it's best for you to be respectful and cordial. They're taking time out of your day and weekend to meet and interact with you.
Do be nice to other cosplayers. Remember that they are just regular people like you and me. If you like their cosplay, always give good compliments and be respectful.
Don't act or be inappropriate towards a cosplayer. They are not sexual objects for your enjoyment. As I've mentioned in my last tip, cosplayers are regular people. Also, they have feelings. I'm sure that most of you heard of the catchphrase and movement, Cosplay Is Not Consent. It's a reminder to everyone that treating male or female cosplayers inappropriately is not okay. For example, if he or she politely declines a picture with you, don't take it personal. It's not your obligation to continually harass and accost them. Signs of the catchphrase started appearing at some cons in 2012, but New York Comic Con 2014 was the first major convention to have it posted publicly. If you want a picture of a cosplayer, ask first. You don't want to end up being thrown out of the convention, or worse, banned from one.
Do get in the habit of saving money for a con. Depending on which con you're attending and where it's taking place, save your money wisely. Most conventions costs a lot of money. Also, take the cost of travel into consideration. If you're attending a convention that's far away like Florida, California, or somewhere on the East Coast, it'll be expensive. However, if you're attending a con that's closer, the cost of travel expenses will be a lot less. Plus, book your hotel room ASAP, especially if there's a big con you're attending. If you're sharing a hotel room with someone, be sure to put your own money up for it. They tend to fill up fast, so don't delay. Finally, have extra money for food and other miscellaneous things while you enjoy yourself at a convention.
Don't spend beyond your budget. Doing this will end up becoming worse on your part. Always have a budget planned beforehand, because it's much smarter to do so to avoid any mistakes. Make sure you stick to your budget and know which con you'll be attending.
Do get to know the area of where the con is that you'll be attending. If you haven't traveled much outside the state or area you reside in, it's good to do your research of the town of where the con is located. Remember that your safety should be your number one priority.
Don't go to unsafe places in cosplay, especially late at night. If you're walking with friends late at night, you should never go to areas where crime occurs. Go to places that you and your friends know, recognize, and feel safe at. If you want to have a good time with friends, that's great. However, have fun responsibly and be aware of your surroundings at all times.
If you follow these tips, then your convention experience will go smoothly. Attending a con, for many of us, is our escape and break from reality. Cons are our happy place and "nerd heaven." Don't be ashamed to ask any questions you might have. We're here to help you out with anything. If you have any questions for me, I'm on social media. The info to my social media accounts are in my bio. Feel free to reach out to me anytime.
If you enjoyed any of my articles, including this one, please feel free to send me a one-off tip, which is located at the end of every article. No tip is ever too big or small. It'll help me and other Vocal content creators to write better stories. Also, I encourage everyone to join Vocal+, a premium membership for Vocal content creators like me to write better stories, connect with creators, and a lot more. So be sure to sign up for that membership and support your favorite Vocal content creators.
https://vocal.media/geeks/cosplay-do-s-and-dont-s
https://fancons.com/events/
https://www.upcomingcons.com
https://vocal.media/geeks/photo-ops-in-their-own-words