Cosplay = Confidence
How Cosplay Has Helped Me to Be Confident in Myself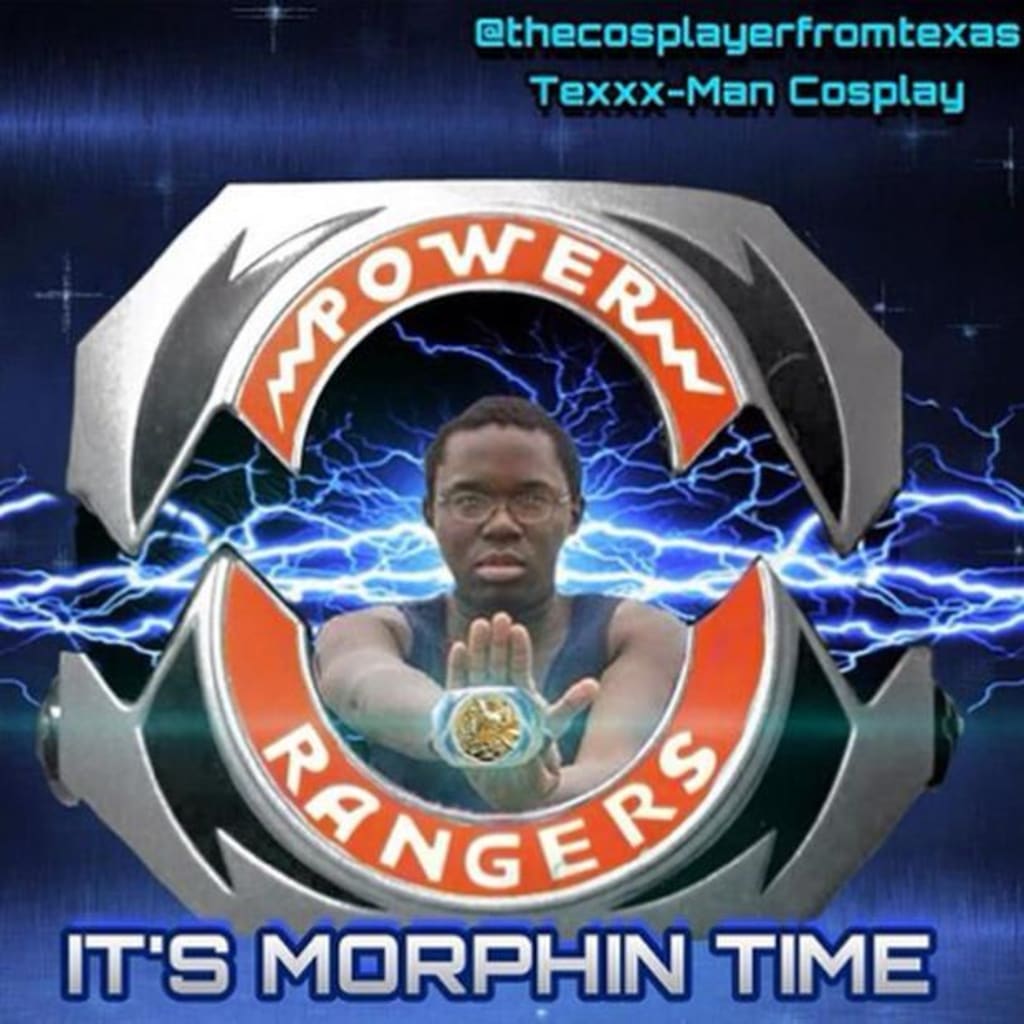 Back in 2013, one of my friends introduced me to cosplay, and at the time, I didn't know what it was. So I went online and searched images of people doing cosplay. I was impressed and wanted to dress up as my favorite characters. I didn't attend any conventions that year, because I wanted to come up with some cosplay ideas of my own first.
In the spring of 2014, I was busy planning for my first convention, which was GlitchCon. Unfortunately, I couldn't decide on which character I wanted to go as. The convention was over three months away, but it was still difficult to make a decision. Fast forward to May 2014: GlitchCon was three months away and I decided to purchase an Eleventh Doctor costume and Sonic Screwdriver from the Doctor Who television series. I received both of my items within a week and was eager to try on my costume. It looked great on me and was ready to attend my first convention.
August 1, 2014: I attended GlitchCon, which was my first convention. When I arrived there, the atmosphere was amazing and it was awesome to see other people in costume. I had such a great time that weekend and made new friends. When I moved to Northwest Arkansas in late 2012, I didn't have one friend. I didn't start making friends until a few months after settling down in the area. By the time GlitchCon was over, so many people became my friends, followed me on social media, and they wanted to see more of me at conventions and online.
For the first couple of years as a cosplayer, I was the target of online trolls. I was called everything from ugly, fat, and whatever derogatory term they wanted to use against me. I've been called worse, so it's nothing new to me. I was severely bullied as a kid, so I know how it feels. At first, I have tried to ignore the bullies online and kept it moving. However, the verbal attacks got worse and I decided to jump on social media to address everyone. I said my peace and soon after I gave my speech, the harassment and name calling started to decrease.
So how did cosplay taught me to be confident in myself? Actually, there were a few ways it helped me become a stronger individual. One of those ways was being fond of the block button. If I feel that that people are constantly being disrespectful or on my social media pages to just troll me all day, I block them. I refuse to reason or explain myself to someone who doesn't know how to respect others. Misery loves company and people love to pick you apart for no reason, because you're doing well and not hurting anyone.
I may not look like a model, but at least I love myself and so should everyone else. When I started doing cosplay about four years ago, I honestly thought that I had to look a certain way in order to be a "good cosplayer." At the time, I had insecurities with my weight. The cosplay community can sometimes be hypocritical, because if you don't look attractive or in shape, then you aren't worthy of being an outstanding cosplayer. My message to those who are feeling insecure about themselves: never let other people change you, because those who tell you that are not your real friends, nor they mean you well. As I've stated in my story about the cosplay do's and don'ts, cosplay is for everyone, regardless of someone's size. No one deserves to be body shamed, whether it's someone is male or female. As long as you're confident in yourself, no one should say anything different.
Making Positive Changes