Casting The 'Gotham City Sirens' - Who Could We See In The Female-Led Film?
The sirens are devious, and absolutely one of the most entertaining teams in all of DC Comics.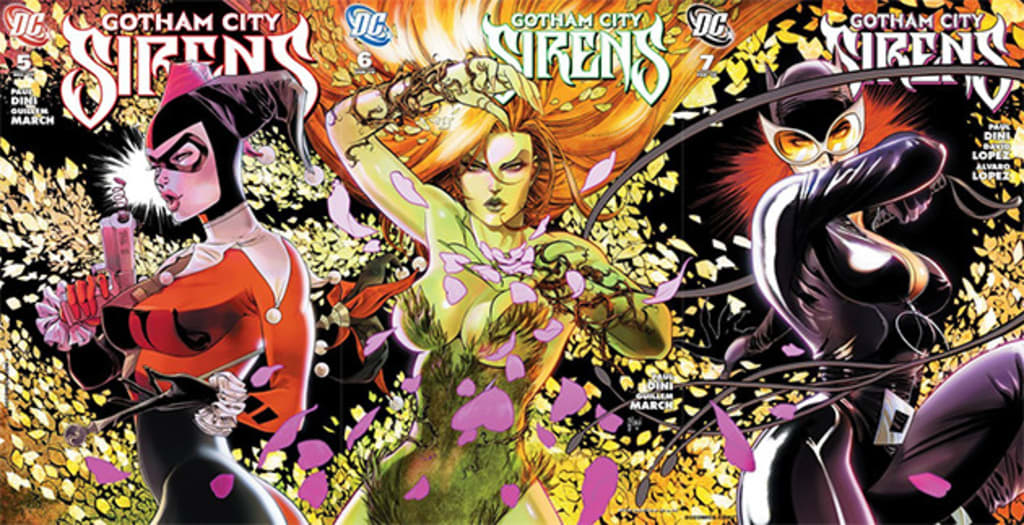 The news that David Ayers would be returning with Margot Robbie to lead a new film in the DCEU is still fresh in everyone's minds. And even though we've known that Margot Robbie would likely take the lead in a future film, fans were unsure about what storyline it would follow. It sure seems that DC Comics has made a brilliant decision when they announced that Margot would return as Harley Quinn in Gotham City Sirens.
Now if you're not up to date on all the various teams in DC Comics, that's okay! All you really need to know is that the Gotham City Sirens are a frequent adversary to the Bat-family. The sirens are devious, and absolutely one of the most entertaining teams in all of DC Comics.
The primary characters in the comic series are Harley Quinn, Catwoman and Poison Ivy – so it's easy to imagine the importance in their casting. Yet there are a few other characters that could (and should appear) so here are my thoughts on the casting of Gotham City Sirens.
Harley Quinn - Margot Robbie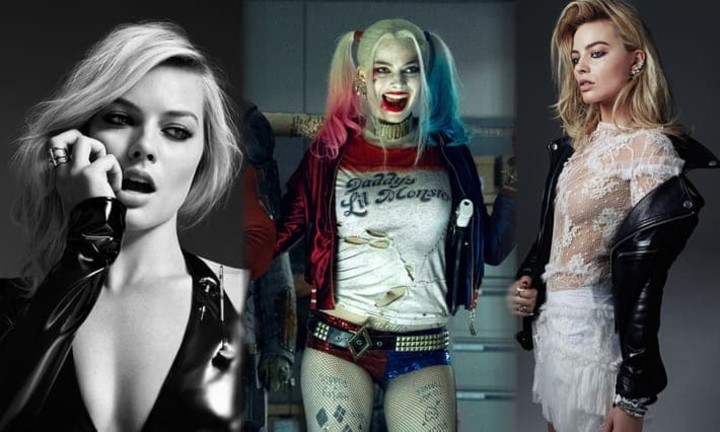 Notable Roles:
Suicide Squad (2016)
The Legend of Tarzan (2016)
Neighbors (2008 - 2011)
This is simply here to put my faith in Margot Robbie will capture the character perfectly again, just as she did in #SuicideSquad. Margot's portrayal was easily the reason why I enjoyed Suicide Squad as much as I did. She had just the right amount of crazy partnered with raw power that she made it seem easy to bring Harley to life on-screen.
With #HarleyQuinn taking an obvious center stage in Gotham City Sirens, I'm hoping that David Ayers listens to fans and doesn't force Jared Leto's Joker into the film and lets the film truly explore Harley's relationship with Batman and his crew as well as the other leading ladies (ahem.. Ivy), because there is so much that could be explored.
Catwoman - Eiza Gonzalez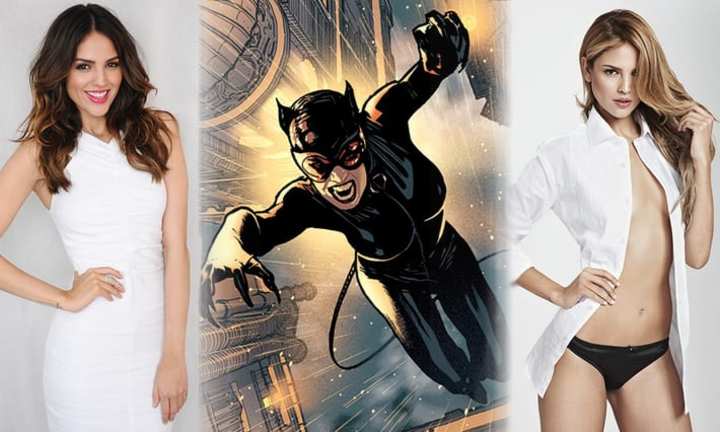 Notable Roles:
From Dusk Until Dawn: The Series (2014-2016)
Jem and the Holograms (2015)
True Love (2012-2013)
Catwoman has been attempted several times over the years in the various Batman films and television series'. We've so far seen #7 actresses in the role of Selina Kyle dating back to the '60s with Julie Newmar (tv), Lee Meriwether, Eartha Kitt (tv), Michelle Pfeiffer, Halle Berry, Anne Hathaway and Camren Bicondova (tv). So it's apparent that Hollywood hasn't quite settled on who should fill the role of #Catwoman.
As I envision the film, I would imagine that both Catwoman and Poison Ivy are fairly fresh to the streets of Gotham when they partner up with Harley. Yet, Catwoman would be the youngest of the team since I would imagine Poison Ivy for sure being a mentor figure. Eiza would be perfect – and she could already be in the running for the role if you believe in Twitter rumors.
Poison Ivy - Alexandra Breckenridge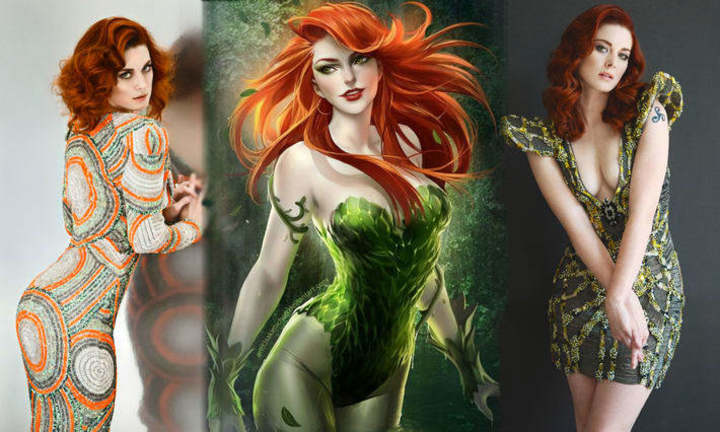 Notable Roles:
The Walking Dead (2015-2016)
Jem and the Holograms (2015)
True Blood (2011)
The final leading lady in Gotham city Sirens is Poison Ivy, and although her times on screen hasn't been nearly as extensive as Catwoman, she is just as important to the Bat-family and of course the Gotham City Sirens. Poison Ivy is the main connection for Harley Quinn as her confidant and best friend (or at least as close as Harley can get). #PoisonIvy is difficult to cast though, considering how she begins her career as a villain.
Yet, my ideal casting would be an actress like Alexandra Breckenridge. After seeing her in #AmericanHorrorStory, I felt that there was no better option. Alexandra can play smart, sexual, devious, decisive, and everything in between. Her ability to capture the essence of her character would be necessary to portray the seductress that we know as Poison Ivy.
Zatanna Zatara - Odette Annable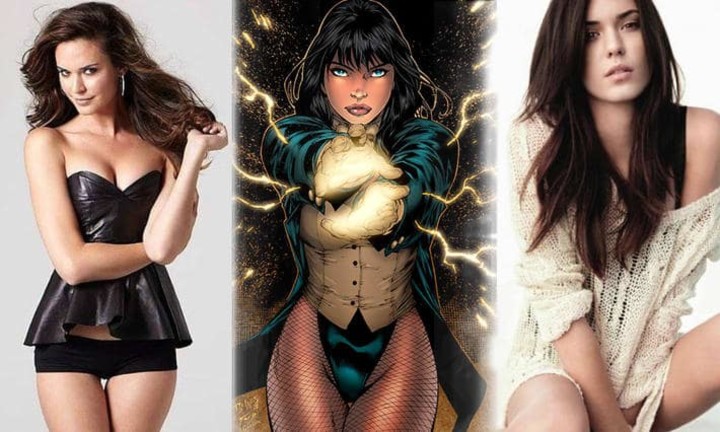 Notable Roles:
Pure Genius (2016)
Banshee (2013-2015)
House (2011-2012)
There are rumors that Zatanna could make an appearance in Gotham City Sirens, which would be a huge step towards connecting the DCEU to the future Justice League Dark and would be a good way to go punch-for-punch with the mysticism that Marvel just introduced in Doctor Strange. Zatanna is the only true hero on this list as she's been part of a legacy that dates back to the ancient city of Atlantis. That legacy, keep in mind, could easily help connect Aquaman to the DCEU.
Odette Annabelle would be my choice to star as DC's first real introduction to magic, and bringing her in through Gotham City Sirens would be an easy way to ease her into the spotlight, especially if she's going to be a pivotal piece of the Justice League Dark team.
Talia Al Ghul - Teresa Palmer
Notable Roles:
Hacksaw Ridge (2016)
Triple Nine (2016)
I Am Number Four (2011)
The other rumored character to appear is the daughter of Ra's Al Ghul, Talia. Now, technically both Ra's and Talia have appeared in Christopher Nolan's Batman films, and Talia was portrayed by Marion Cotillard. I have no issue with Marion's portrayal but I'm thinking that bringing a younger more acrobatic actress would be beneficial.
Teresa Palmer comes to mind for a few reasons: she's shown that she can take on more physical roles, but also because she was already lined up to bring Talia to life in George Miller's cancelled Justice League: Mortal.
Talia is one of those characters that finds herself in a tough spot, stuck between her father's genocidal mission and her love for Batman. She would surely be an interesting addition to the Gotham City Sirens, considering that they all have a connection to Batman in a romantic way, sans Harley of course.
Ultimately, we don't really know very much about the upcoming film, but there is a lot to speculate about! Who do you think might end up in the film?