'Caraval' by Stephanie Garber | Book Review
Are you ready to journey to the mysterious Caraval?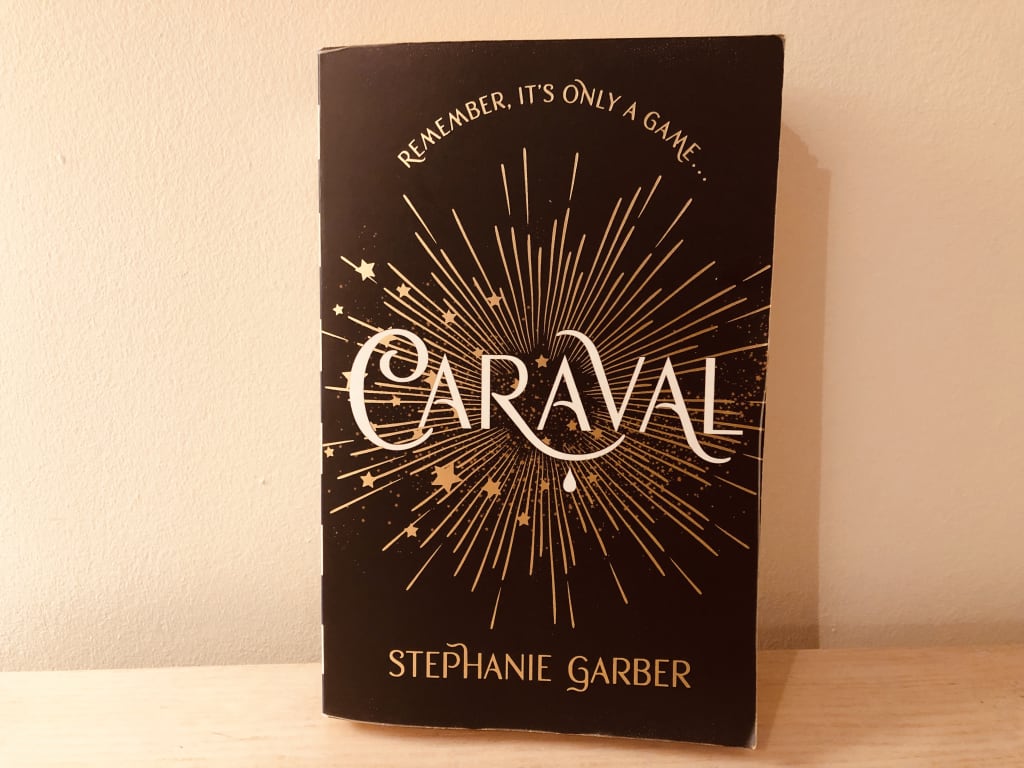 Scarlett Dragna and her sister Donatella are plagued by their abusive father, trapped in a house where they are beaten for even thinking of leaving. Their only source of comfort is the exciting Caraval, a mysterious game where the winners win a wish. After they are invited by the legendary Master Caraval to his elusive game they might finally be in for a chance to escape their living hell. The question is… will this new adventure be all its meant to be?
What did I like?
From the very beginning there is a classic feel to the style of writing. Although there is no time given to the story, it is not difficult to picture the world of Caraval taking place in the 1920s. Normally, this sort of era and all its issues, misogyny being one of them, normally puts me off yet this time, it made the story much more interesting and tense.
When it comes to the characters, I found myself becoming interested in how all their lives unfold throughout the story. Scarlett Dragna, the protagonist of the story, is a smart woman who thinks of nothing but protecting her sister. Although vital to the story, I found Scarlett's fear towards rebelling against her father frustrating; however, it lent itself wonderfully to the growth of the character. Then there is Donatella, a rebellious and adventurous girl, who despite not appearing in the story for long, her presence it easily remembered.
Finally, there is Caraval itself. Just as the book promises, it is a place of wonder and mystery where nothing is as it appears. It is such a big suggestion that I was worried it wouldn't live up to expectation, I was quickly proven wrong. As the story progresses, the world of Caraval unfolds into a more magical and suspicious place.
Will it be your cup of tea?
For those who are lovers of adventure stories with a mysterious twist, you're going to enjoy reading this book. There is an interesting main plot that keeps you hooked throughout, while other sub-plots keep the characters fun to follow and makes them seem real.
From adventure lovers to those interested in themes of magic and mystery, this story is a perfect amalgamation of two genres that will keep you gripped from start to finish. Even if you don't enjoy all the characters, the story is exciting enough to keep you wondering what will happen next.
The Author
Caraval is the debut novel of American author Stephanie Garber. Her writing style is exciting and mysterious. She is able to create a world of mystery and awe while hinting to something bleak hidden in the background. Stephanie has definitely grabbed my attention with her work and I can't wait to read everything else she has to offer.
What's next?
Thankfully, there is more to come from the Dragna sisters. From reading a quick opening of the next book, Legendary, there is the promise of more mystery and surprise as we delve further into the story behind Caraval. I personally cannot wait, and to add to more excitement, there is a third and final book, Finale, to be released in the new year.
To top off this thrilling series of books, there is buzz about a potential movie adaptation. Now I'm always wary of YA novels being turned into movies, but there is always the odd moment when the movie does the book justice. With fun material such as the Caraval series, I do hope that it delivers the best.
Final Thoughts
My final thoughts are simple… read this book. It is the perfect read for the winter months. With everything getting colder and darker, there is nothing more magical than delving into a good mysterious adventure. So whether you're sat by the fire or wrapped up in a warm blanket, keep this book nearby to keep you entertained.