Brendan Fraser has graduated from Hollywood "With Honors"
He starred in a heartwarming film worth to watch again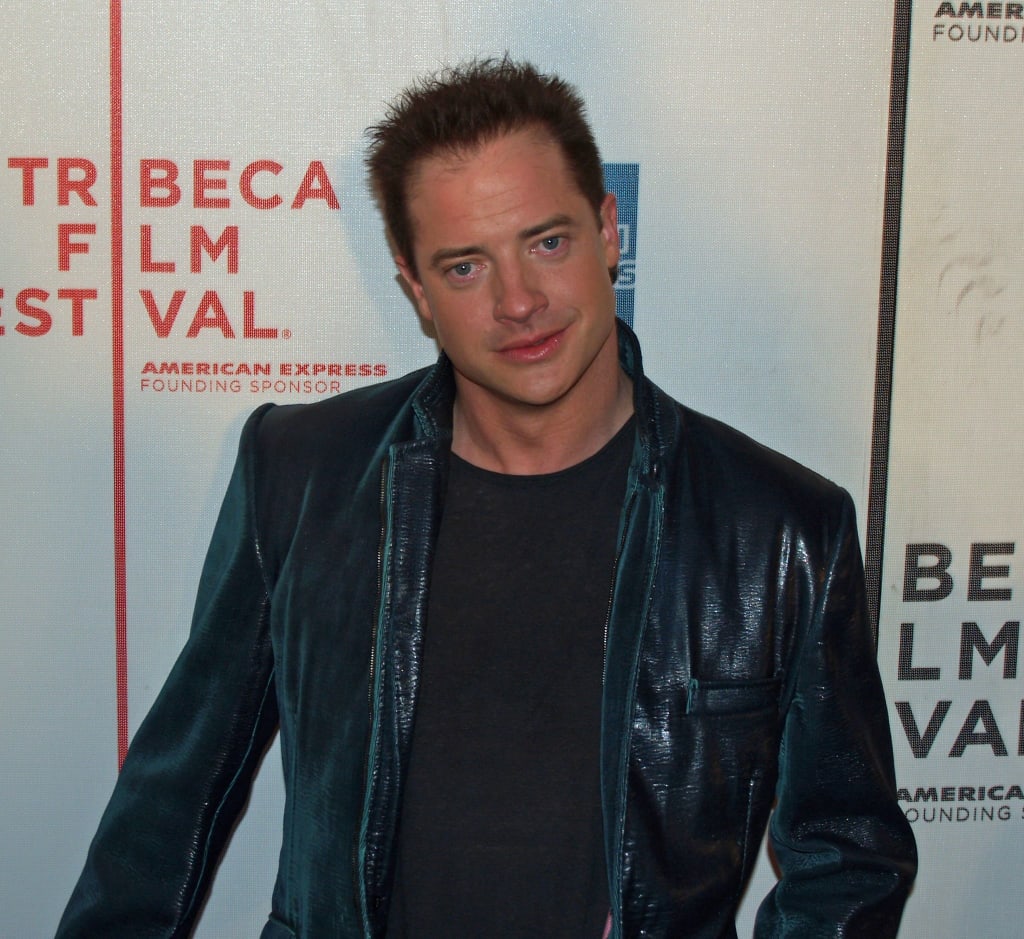 Brendan Fraser at the 2007 Tribeca Film Festival
Darren Aronofsky's The Whale is getting glowing reviews all over the world, and rumor has it this success could earn Brendan Fraser his first Academy Award as a leading actor. Well deserved, of course, as he delivers a compelling and poignant performance during the 117 minutes of the movie.
Nonetheless, Fraser starred three decades ago in a film heavily -and unfairly- panned by critics directed by Aleks Keshishian, With Honors (1994). They called it a "cliché" but now audiences might be interested in taking a second look at it.
The coming-of-age drama: a Hollywood commonplace that may work… or not
There's nothing new about With Honors. Let's say the movie is a mix of The Breakfast Club and School Ties with some 90s pop feeling added to it (yes, even Madonna penned the title track "I'll Remember" which became a Billboard hit that summer).
However, critics labeled the movie "one of the worst" of the year, which is far away from the truth. Actually Keshishian did a very good job capturing Fraser's vulnerability and charm in a cautionary tale about friendship, love and loyalty. Simon (Joe Pesci) and Monty (Fraser) meet in weird circumstances in Harvard. Pesci plays a big-mouthed homeless man living in the installation's boiler room.
The young student tries to get his thesis back which by accident fell into Simon's hands before he uses every page to throw into the fire to heat the room. Then a solid friendship is developed, and the blue-eyed hunky boy finds in Simon an odd but endearing sort of father figure, something he lacked in his entire life. That before asbestosis takes Simon down.
A talented young cast, a cheesy script but an enjoyable flick by all means
With Honors cast includes a bundle of promising stars like Moira Kelly, Patrick Dempsey and Josh Hamilton. The movie is not even close to the complexity of other classic school films like the aforementioned The Breakfast Club, of course. However, William Mastrosimone wrote a script good enough to lighten up Harvard's nerdy image a little bit, even when reality hit in the audience's face years later thanks to David Fincher's The Social Network.
"Heartthrob" isn't enough to describe Brendan Fraser
Hollywood's golden boy Brendan Fraser, had to wait decades to get fair recognition, but he was quite a talent since day one. With Honors is just a tiny proof of what he's capable of. Far away from just playing the average leading man, Fraser turned his character into an endearing lover boy, friend and eventually adopted son, at least spiritually speaking. His talent has always been great enough to turn an otherwise disposable flick into an enjoyable spectacle.
With Honors is a must-see for a Saturday evening with friends and family. Despite the low ratings it features in specialized digital media like Rotten Tomatoes, it can even move the audience in some moments, even when it isn't a conventional tearjerker.
A guy who's brave enough to speak out loud against evil Hollywood people
Recently, the beloved movie star grabbed the headlines for a different reason. Beyond his success as a blockbuster gold actor in other movies such as The Mummy and George of The Jungle, he has spoken against Philip Berk, a former president of the Hollywood Foreign Press Association, who allegedly sexually assaulted him back in 2003.
Most of the audience think he's a brave man speaking the truth, even when Berk himself called him a liar. Unfortunately, that incident damaged his self-confidence and caused a lot of trouble both in his private life and movie career, as told by Fraser in an interview.
In this way, America's favorite star became a recognizable face for the #MeToo movement, as if he needed anything else for the people to appreciate his honesty and accountability. Once again, he's finding his way back into the light while inspiring millions of people around the globe.
Brendan Fraser is the perfect guy to lecture us about reconciliation, love and family ties, even on the big screen. He's been through an ordeal and has overcome all that. This year, the one-of-a-kind star has graduated from cinema and life alike, and this time is definitely with honors.
About the Creator
I'm a runaway writer who loves music and movies. Music can make you happy out of the blue.
I love to tell stories about several topics. I do hope my content will entertain you and (who knows?) make you think once in a while.
Reader insights
Be the first to share your insights about this piece.
Add your insights