Book Review: "We Begin at the End" by Chris Whittaker
5/5 - a thriller filled with morality questions...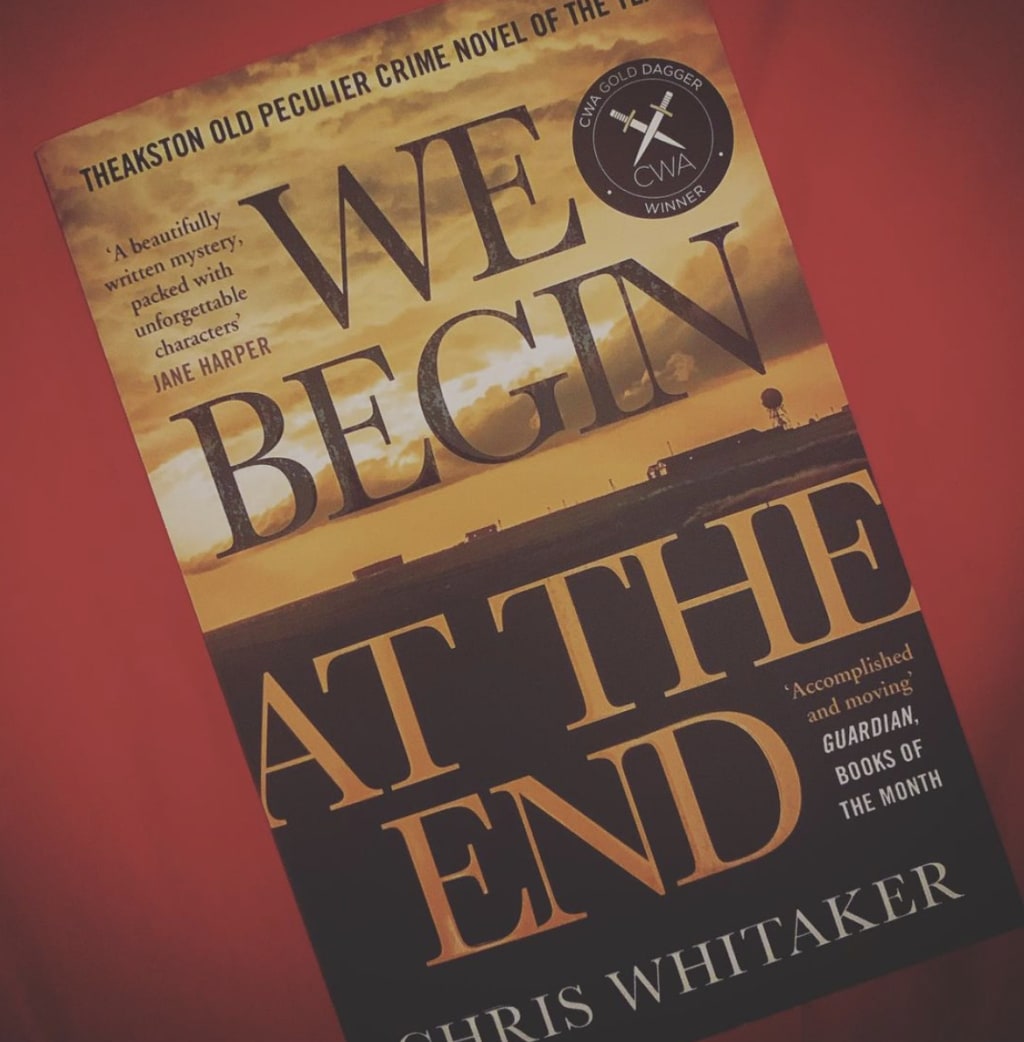 Thrillers have gotten a bad reputation lately as being part of the 'paperback bin' of various supermarkets, failing to actually excite, some are even dismissed as 'chick-flicks'. Well, some thrillers can be written brilliantly and be great champions and contenders for classic literature such as "In Cold Blood" by Truman Capote - or its 21st century equivalent: "The Brothers" by Masha Gessen. But, I wager that there are thrillers out there that are not only contenders for classic literature but present to us what the real meaning of 'thriller' actually is. It is a book that not only excites the emotions, but a book that also causes unparalleled tension and a book that can let us pour out our emotions as well as a book that defies our predictions. It is a book which has absolutely every emotion that we can think of and blends all these genres together to create something chilling and sorrowful at the same time. In his book "We Begin at the End" - Chris Whitaker does just this. We have in this thriller, a blend of different other genres such as: romance, horror and drama in order to create the world in which the 'thrilling' aspect inhabits. Let's take a look at what exactly this book is about then…
We are introduced to a man called 'Walk' who is the chief of police. He is a wounded man. He is a complex man and also a contradictory man. His life is haunted by the fact that he gave the testimony that sent his best friend, Vincent King, to prison. Now that Vincent is being released, Walk doesn't really know what to do with himself. He still lives in the same place, does the same stuff but now, it will be different knowing that his friend is coming out of prison. It just won't be different in the way he would expect. Walk wants to protect the things he cares about most, but when things start getting dangerous for the daughter, Duchess, her mother must keep hidden some secrets that got her there in the first place.
As Vincent King is released, things start to get messy as more secrets unfold. The amount of crying I did whilst reading this book was actually pretty insane. Everyone seems to be someone else and ultimately, I do feel sorry for Duchess having to be her own parent, being stuck between what her mother wants and what she herself, needs to do. At the end of the day, they are two entirely different things. The ending is not just a shock, but is a brutal twist in the fact that everyone is wearing some sort of disguise, even the ones you would least expect.
Honestly, this book is a heartbreaking revelation that you really cannot trust anyone to really be there when the time comes to be there. Beautifully written and carefully designed, this book harbours secrets that destroy its own fabric and very few books can do that with a great success as this one.
In conclusion, I found this book to be something not only worth reading, but something I think I will come back to in the future and read again. When I'm in my 30s, I may come back to this book and read the whole thing again and see if I'm still as shocked by the fact that the entire storyline was staring me in the face from the very first section. The brilliance of the writing, the emotion and the passion draw you into the world of secrets and lies, but it is the heartbreak you endure that keeps you there - much like the characters in the book and how Duchess is hanging on by a fine thread.
literature
Film and Writing (M.A)
116K+ Reads on Vocal
Focus in Film: Adaptation from Literature, Horror Filmmaking Styles and Auteur Cinema
IG: @AnnieApproximately
Pronouns: (she/her/hers)