Book Review: "Utopia Avenue" by David Mitchell
5/5 - A fantastic nod to the nostalgia for the old British Rock Scene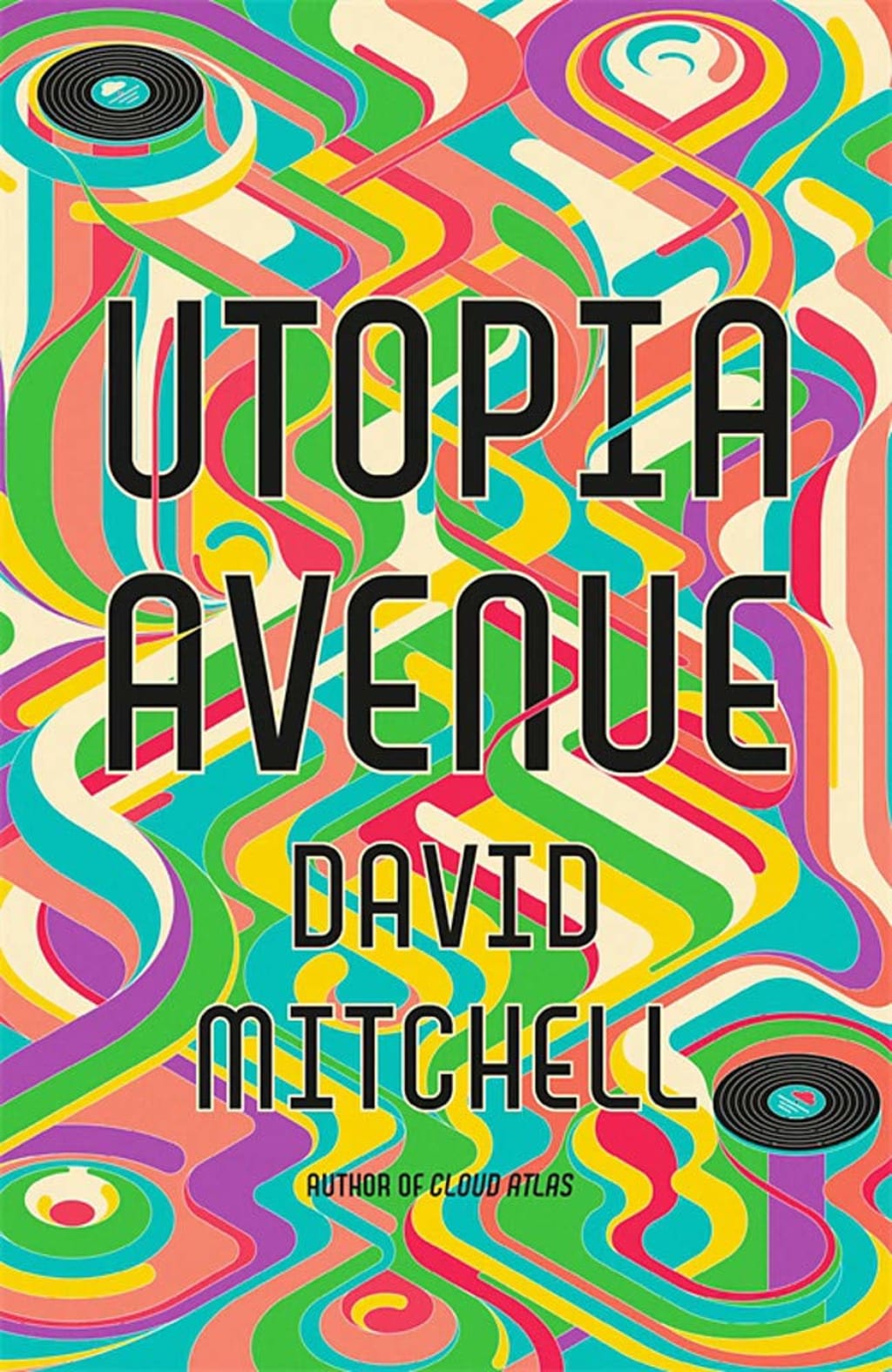 Honestly, I am slightly biased seeing as David Mitchell is one of my personal favourite authors ever. He is able to create such brilliant realities within his novels such as "The Bone Clocks", "Slade House" or, his magnum opus, "Cloud Atlas" which was made into a film with Tom Hanks and Ben Whishaw in 2012. One thing that this book does that the others do not is that it takes a single reality and shows it to us through this psychological evolution. The other novels tend to span over different realities and then turn and come back on themselves. This novel is, wait for it…linear. Linear realities are not really very common in the wonderful literary world of David Mitchell and guess what? I like it.
The book starts off with getting to know our protagonist who gets evicted, loses his job, is practically homeless, has no money but he has a guitar. He ultimately meets Jasper de Zoet, whom I have a theory of being related to Jacob de Zoet from another one of David Mitchell's novels. Slowly, as we progress into the book, we meet a series of characters who, each in their own right represent a part of the 60s British Cultural Rock Scene with every single one of them, like the rock scene at the time itself, being completely self-destructive. We have existential crises that are enhanced by the drug culture, we have female characters fusing together the revolutionary styles of Cilla Black whilst also maintaining the oddities found in Marianne Faithful etc. The male personalities are strong, the courageousness of The Beatles with the strong duality towards the self that was more commonly found in Queen lead man, Freddie Mercury. This book takes every aspect of the possibility in 1960s rock personalities and creates a world in which they cannot co-exist and so, self-destruction is inevitable. When it happens though, we are still surprised because as readers, we constantly expect redemption.
In my opinion, "Cloud Atlas" by David Mitchell is still the greatest book of the 21st Century but this book comes in close as it takes David Mitchell's common style of interweaving realities and puts them into the space of one singular life. The ending to the book ties up everything perfectly and yet leaves the reader questioning the entire era. You thought you knew about the fantastical and magical LSD-enhanced world of the 1960s and 70s and then you read something as realistic and characteristic as this and it shatters. David Mitchell ultimately makes us question about whether fame and fortune is worth it. We take a character who, in existential crises, is not very important by conclusion - a loser. We take that character and turn him into something he wants to be, then we make the world around him crumble. It is almost Faustian of David Mitchell. And it is everything that is brilliant about modern literature.
David Mitchell styles the language in an interesting way as well. When it comes to making the characters individual, he seems to work in a way that separates first the protagonist through his pessimism initially from the enthusiasm and slight darkness of Jasper de Zoet. After this, through the climb of fame and fortune, he converges them and turns them into a symbolic sector of the British Rock Scene. Then, through the denouement, he separates them again and turns them back into individuals, but with a part of them lost - like an innocence. This gives the reader not only a good reason for the denouement happening, but throughout this reminder of lost innocence, the reader does expect as readers do, to get the innocence back. We are constantly reminded of the way in which the British Rock Scene makes one fall in love with the idea of the rockstar and how different the reality actually is. The tiresomeness only comes into full swing when the characters begin to remember themselves and by then, there is a question of whether it is too late and whether their Faustian Pact has been fulfilled, the years may as well be up - or are they?