Book Review: "Two-Way Murder" by ECR Lorac
5/5 - Everyone is a suspect...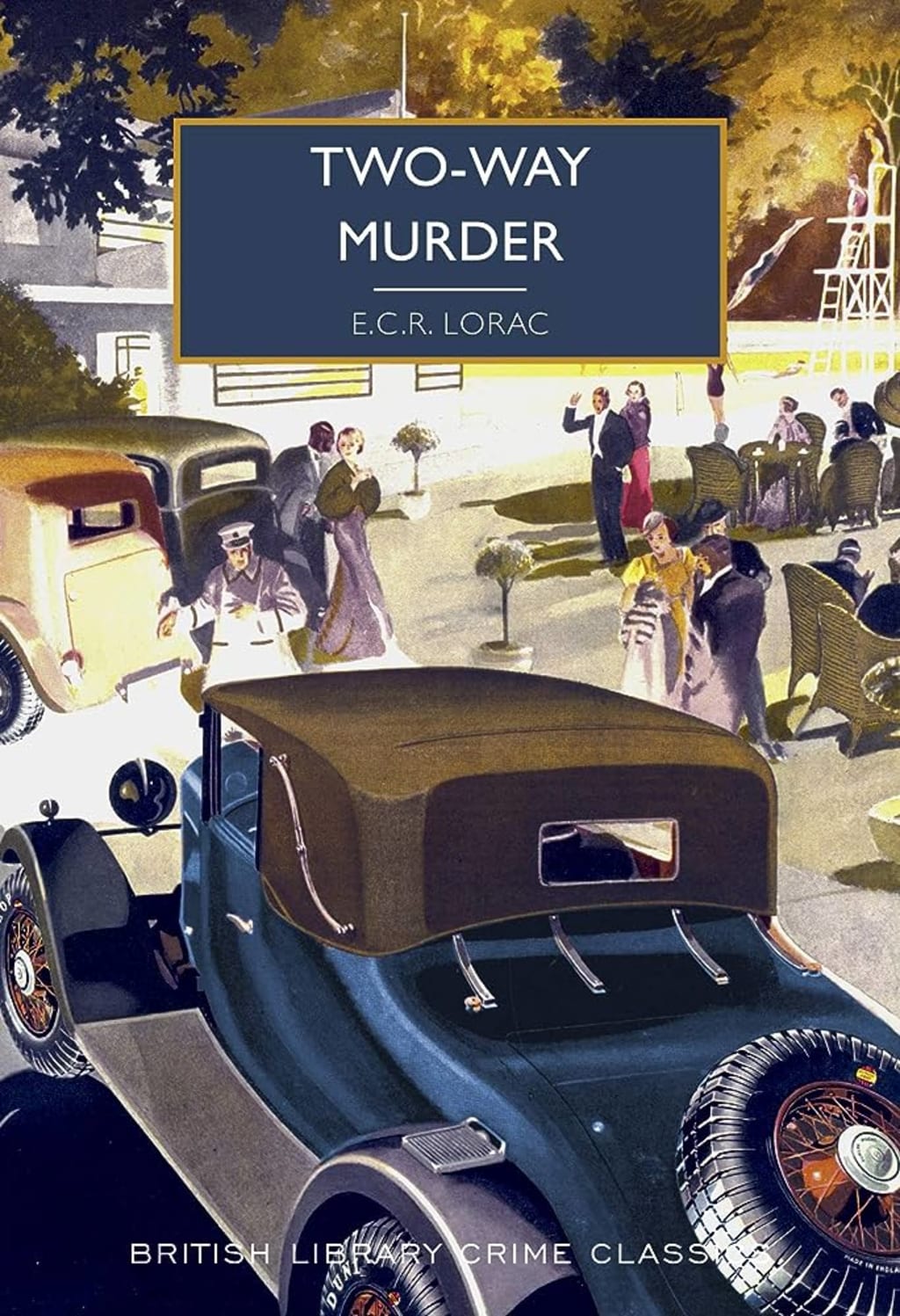 From: Amazon
A few years' ago, I made a habit of reading the British Library Crime Classics books. I love crime novels and these are some of the best, lost and underrated of the golden age of crime literature. I have read many, many books from this series and never have I actually read one that I think is really badly written or has an uninteresting plot. Now, I know that you are going to say 'well, after all of that, don't you think they are all written in pretty much the same way with similar storylines... you must be bored of them by now...' Actually, no I am not. Crime novels only seem to get more interesting with the more you read mainly because a lot of authors are dedicated to misdirection. I may have a very good eye for guessing the culprit and their motivations but honestly, Two-Way Murder completely stumped me.
Some years' back, a girl named Rosemary died off the edge of some cliffs with her death being ruled a suicide. Dilys knows this and is still scared of walking that same road where Rosemary first disappeared. Dilys is in love, or seemingly in love, with a man named Nick Brent whom she drives home with from a Ball at night on a foggy road. Nick's car hits a body that was put out on the road and, when going to make a phone call - he is knocked unconscious by a mystery man in the dark. We are introduced to a cast of characters each with a fault of their own: Alice and her uncontrollable want to gossip, Dilys and her naivety, Michael and his rage, Nick and his aloofness, Jennifer and her curiosity and finally, the head of the Maine family whom remains a figure of fear among many. With this and a bunch of cops who are not any wiser about the situation, it will take the characters themselves to figure out why people just had to die.
This novel had it all: family feuds, midnight drives, haunting atmospheres on the roads of missing people and farmhouses, gossip and intrigue, a love story and misdirection like you would not believe. The books of ECR Lorac are always brilliant though so I am not surprised that I completely devoured this one in about an hour and a half. I just could not stop reading it, I could not take my eyes off the book and at the same time, I had theories of my own brewing at each step of the story. Other ones I have read by the same author that I would recommend are: Post After Post-Mortem, Murder in the Mill-Race, Crossed Skis and Fire in the Thatch. Many of them are published by British Library Crime Classics and I suggest you check them out.
Some of the characteristics of an ECR Lorac book, like Two-Way Murder are: a large cast of characters each with individual motivations, clueless police officers who are blinded by their own self-proclaimed abilities so much that they miss the bigger picture and women with a mind and matter of their own to do whatever they feel like.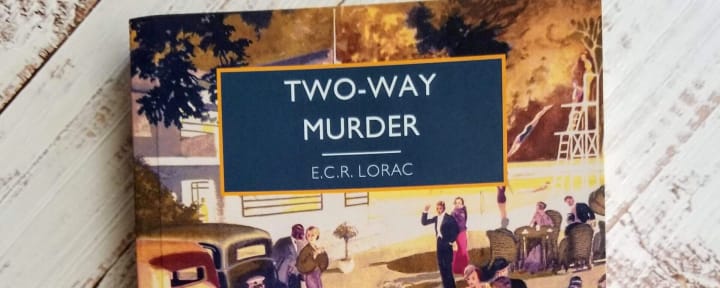 Rich families with large balls hosted around a criminal investigation is always something intriguing to read about - here are families who clearly have money and some are liked and hated more than others. Vengeance is enacted upon those who are hated and yet, things are not always as they seem to be as everyone has a history. Everyone becomes connected by a large entanglement of lies and betrayals, money matters, murders and grotesque horrors of the night. Violence is played out in secrecy and acts of murder attempt to be justified for the greater good. ECR Lorac's Two-Way Murder is a golden age gem about those who travel the dusky roads at night across the farmhouses. It is a criminal investigation surrounding the upper echelons of society and a violent ordeal which has the reader trapped in wondering who the last-man-standing will be.
All in all, I cannot recommend this book enough. If you want a quick read with a great storyline and some really shady characters then this novel is definitely for you. It was definitely for me too.
Reader insights
Be the first to share your insights about this piece.
Add your insights