Book Review: 'Trafficked'
Amazing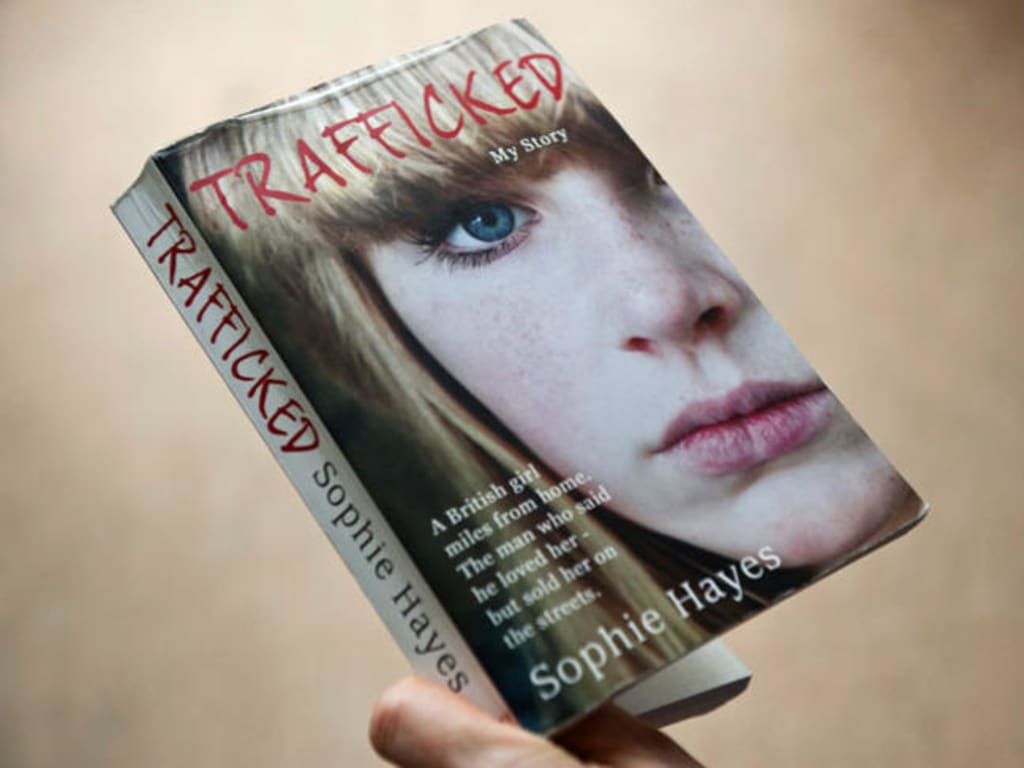 The Sunday Times Bestseller, Trafficked, by Sophie Hayes, is a beautifully written biography. "The terrifying true story of a British girl forced into the sex trade." Trusting a friend ended up being her most significant and scariest mistake. Torn away from her home, beaten and forced to sell herself for money, this biography grabs you right from the beginning. I found myself unable to stop reading and turning page after page. This is my review and why I would recommend you read it.
'This is what you're here for.' He spoke clearly as if explaining something to a slow-witted child. 'You are here to help me repay this debt. I will find you a place to work - on the streets. It's a sacrifice anyone would be happy to make for someone they loved.'
Which is exactly what happened. Only I don't think she loved him; I think she did what she had to do. Her family was threatened, she was scared and was constantly beaten, even for the tiniest mistake.
'Please don't make me do this,' I begged him again. 'I want to help you, but I really can't do what your asking.' And again he shouted, 'Don't you dare disrespect me,' slapping me so hard across the face that he sent me flying into a corner of the kitchen, where I cowered on the floor.
This is only one of the incidents from the book; there are so many more.
Trafficked is a page-turning, memorable, and truly scary biography. I won't ever forget this book. Sophie describes what happened to her in a real and raw way. I felt scared for her every time she had to go out onto the streets and every time he laid his hands on her. We forget that there is a scary world out there and people can be as horrible as the man who forced her to sell herself for money. This book gave me anxiety but a slap in the face because no matter how hard your current situation may seem, it can be worse. It could be you selling yourself on the streets. It made me feel grateful that my only problem right now is that I am having a hard time finding a job. It is sad that we live in a world where it is hard to trust anyone, just like she couldn't trust her friend. She just wanted to go on a vacation with someone she thought she could trust and it ended up costing her everything. There were so many times I wanted to scream, "RUN FOR HELP," but under her circumstances, I understand why she didn't till she did.
This beautifully written biography is worth picking up and reading. But I will warn you it can be hard to understand. Not because it was written in such a way that makes it hard to read but because of how real her situation was. I wouldn't suggest picking it up if you can't handle the harsh truths of this world. That being said, I loved it. I loved how easy it was to read and how you could feel as if you were right there with her. I hope the STOP THE TRAFFIK Charity and THE SOPHIE HAYES Foundation make a difference in this world by getting girls off the streets and back to there families. For the girls out there now, know that if you are strong enough to go and work on the streets, you are also strong enough to search for help. There are no other known books by Sophie Hayes, but I would gladly read anything else written by her.