Book Review: "Too Much of Life" by Clarice Lispector
5/5 - Life is so short, yet I can't stand living...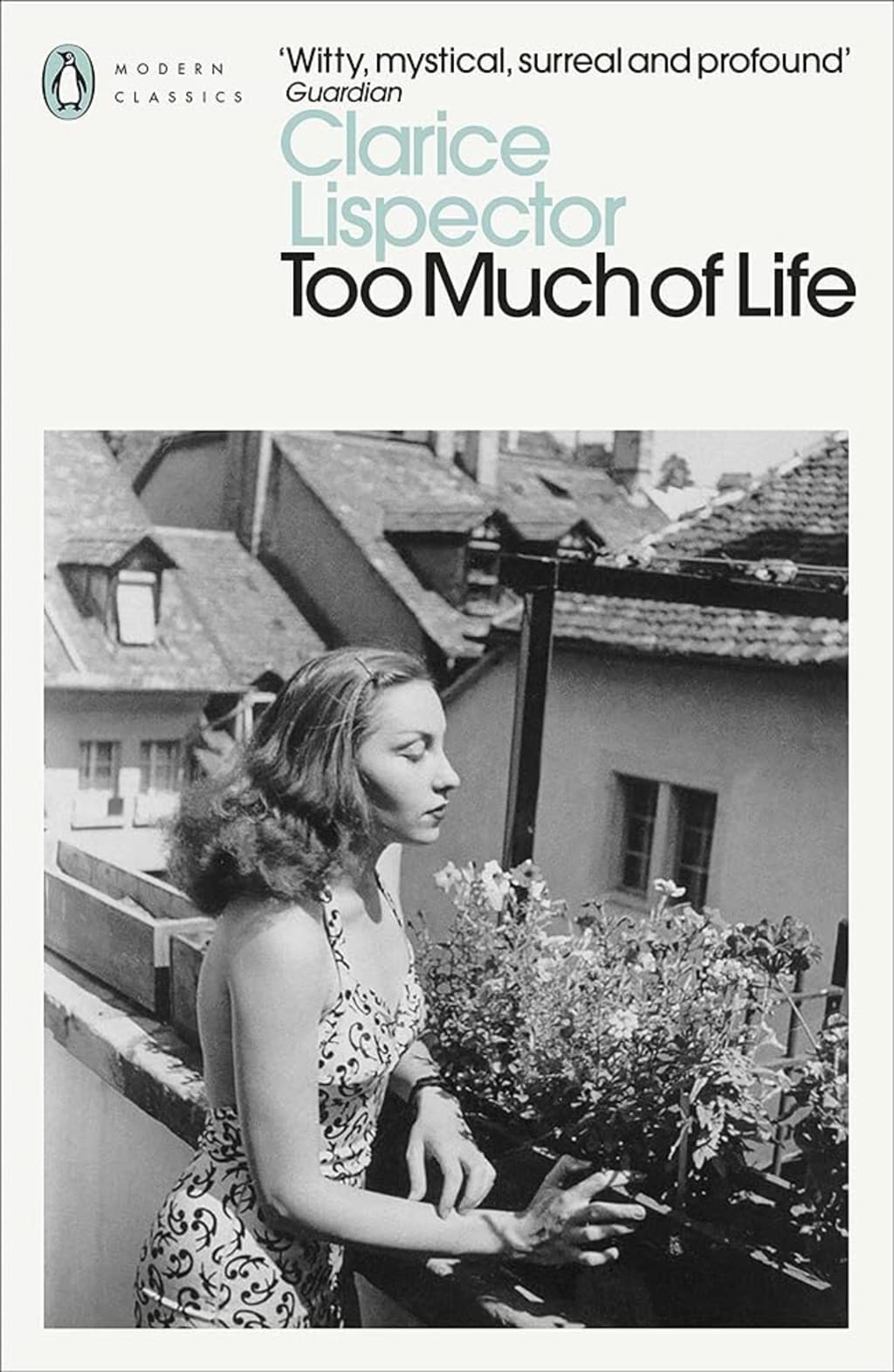 From: Amazon
Born in 1920 in Brazil, Clarice Lispector was probably most famous for her literature that challenged traditionalism, looked to the future and had a mass following which made her one of Latin America's most incredible literary voices. Her introspective style often made her stand out amongst the other writers of her own time, changing the way people thought about female writers in a way only equalled by the likes of probably Isabel Allende.
After studying law and working as a lawyer and a journalist, Lispector definitely wrote with a flair that was influenced by her background in the world's of university and work. Her existential and often complex female characters came as a refreshing change to the world of literature previously run by men, but did not exclude the other gender entirely and her narratives are still widely celebrated today for their philosophical insights and original, often innovative writing style.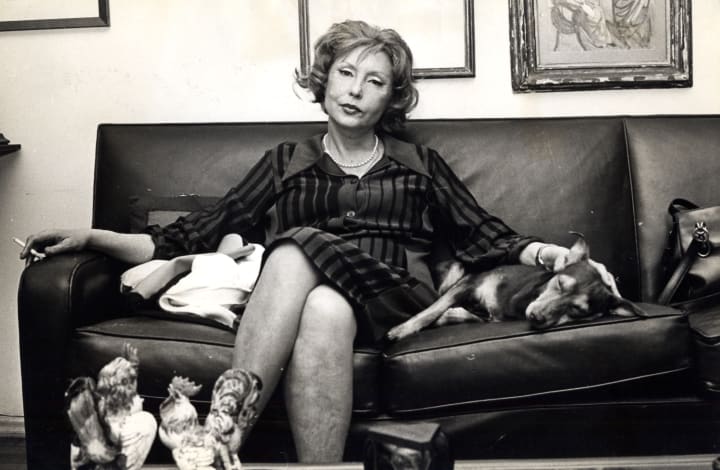 Her most famous works include: The Hour of the Star and The Stream of Life. She died of ovarian cancer on the eve of her 57th birthday in 1977, but her writing has been lifted - both fiction and nonfiction - throughout the course of the 20th century as some of the greatest to emerge from Latin America.
I have never in my life related to this phrase so much:
Life is too short, yet I can't stand living.
Clarice Lispector really hits life on the head for women and she hits it on the head with a fine nail. There's a whole paragraph where she talks about how the interests of women are wide, but also involve men. And she does this whole passage about how we are both, as genders, flawed. She does this via a question and answer session with the reader in which she shows us our greatness as women as well as our own ironies.
Here is another quotation I relate to:
...nothing I have done in my life pleases me...
Many of these quotations and writings about the introspections of female life hit me really hard. A lot of them are relative to my own experience but also many of them are things I have discovered about my own experiences and was never able to put into words myself mainly because I am not a gifted writer like Clarice Lispector. Many of these one lines in the midst of beautifully written existential paragraphs are highly noticeable and brilliantly included. For example: the one above is in the midst of a paragraph dealing with why we do not just give up and why, like Hamlet, we carry on despite hating our own existences.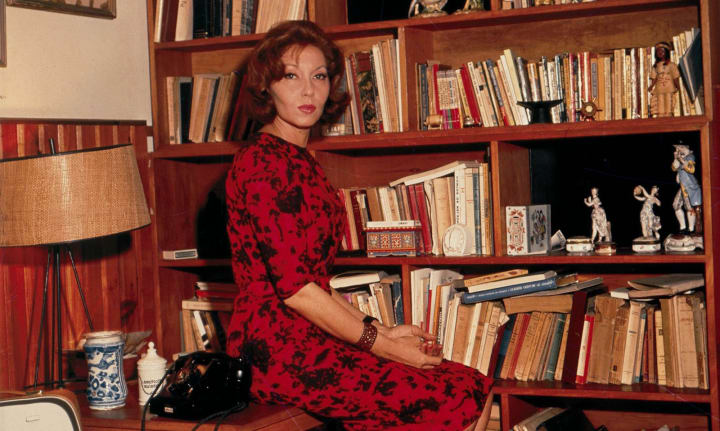 Here is yet another quotation that I think is just brilliant:
I like the (people) who really don't like me at all because I feel an affinity with them: I really don't like myself either.
I think every woman can relate to this because we are constantly told that the only way to exist properly is to completely and utterly hate ourselves and give in to the male whims and protocols for our validation. Honestly, I do actually hate myself, but not like that. I feel the strange connection to this quotation because it just has the correct wording, like no other line regarding the same topic.
Most of it though, is happy. It is Clarice Lispector's appreciation of her life and times, it is her joys and her friends and the brilliances of her achievements and the way she writes everything down is just incredible. I feel like it was a good read for me because I love reading about writing.
All in all, her writings are a beautiful mix of nostalgia whilst also being about working for the future. Her writings include tinges of sadness and moment of great inspiration and hope. They are about humanity and yet, how important it is for us to not lose touch with our animal side. She has one of the most incredible voices of nonfiction and even when her articles are only a line long, she is still able to make sense of what it means to be a woman - to never be fully complete, but never being far away from being so. She is able to put into words what being a woman is: a lifetime of absolute confusion and confoundment.
Reader insights
Be the first to share your insights about this piece.
Add your insights