Book Review: "To Cook a Bear" by Mikael Niemi
5/5 - A folk-horror/crime masterpiece...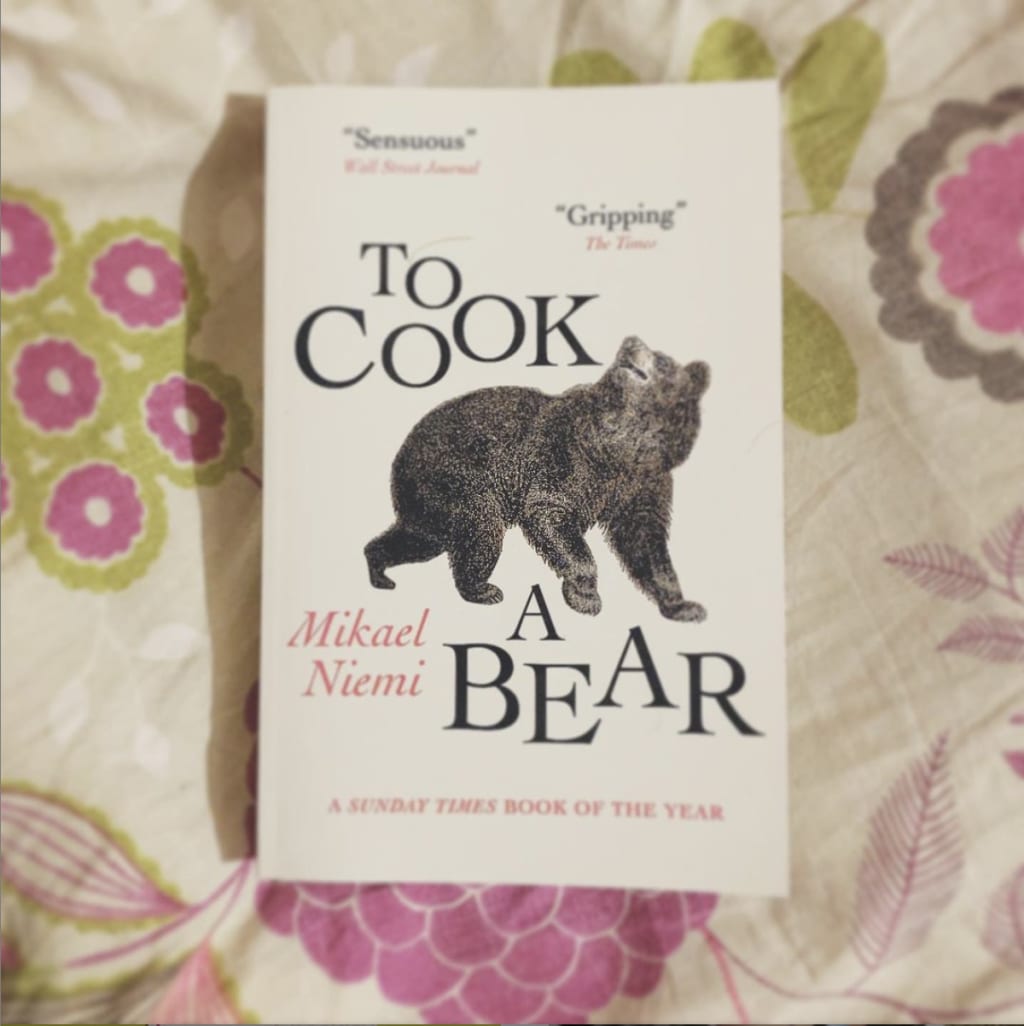 I have read many crime novels and a lot of them involving the strange beliefs of people whether they be supernatural or idealistic. Guillermo Del Toro's "The Hollow Ones" was one of them where the masses believe in a supernatural entity. Another one could be "Devil's Day" by Andrew Michael Hurley and "Starve Acre" by the same author. But this one was something a lot different to the previous ones I have read, it is slightly more confusing and if you enjoyed the movie "The Devil All the Time" then you will definitely enjoy this book.
It's rural and raw, coarse and almost feels as if it is yelling at you with all of its accusation and horror. This crime novel is definitely different to a lot of things you will read this year, but does that mean it is on the whole a better book in the genre? Can we really just classify it as a crime novel - or does it need to be further into the category of Folk Horror? Personally, I would definitely say that this book is more towards the folk horror genre than the crime genre, but to tell you why would be to give away spoilers - and so I would recommend to read it for yourself and share what you think you would class this book as.
The book starts off narrated by a man named Jussi for most part, he states that Laestadius has tamed him and saved him from becoming a horrid human being and from being generally a bad guy. Laestadius teaches Jussi how to read and write, how to discuss things and he teaches him all about plants, nature and philosophy. Everything is nice and quiet, idyllic and we see Jussi grow into a better human being until one day they are interrupted by a milkmaid going missing. The police are called and the town are suspecting a bear has attacked her, carried her off or killed her. As they frantically search, Laestadius asks Jussi to note down what he sees around the crime scene and to work out what has happened. Things go from bad to worse as bodies begin to turn up of women and as people become more and more frantic. Fear peaks and though there is a ton of criminal behaviour, there may be other forces at work, the whole feeling of the book is a folkish rural nightmare in which we are forced to confront the very animal nature that rests in all of our own souls. The ending, as twisted as it is, confirms certain suspicions that you may have from the very onset of the criminal behaviour of the novel. Things are not always what they seem and you don't need to believe everything you hear, and definitely don't believe anyone who tells you.
In this book, we really do go into depth about the rural nature of folk horror and I think this is something I love about the German, Swiss and Norwegian novelists, when they get dark they can get really bloody dark. They don't need gore and sex to get dark, they can just chill you with the very nature of their words and their story. Written a lot like Daniel Kehlmann's "Tyll", this book is nearly mischievous in nature and withholds its secrets no matter how much we beg the author to reveal them. These secrets are not only to do with the nature of the crimes, but also to do with the very nature of humanity and the way in which we will always suspect, but we will never tell.
literature
About the author
Film and Writing (M.A)
150K+ Reads on Vocal
IG: @AnnieApproximately
Pronouns: (she/her/hers)
Reader insights
Be the first to share your insights about this piece.
Add your insights