Book Review: "Three" by Ann Quin
5/5 - Experimental, Emotional and Extreme in every sense of the word...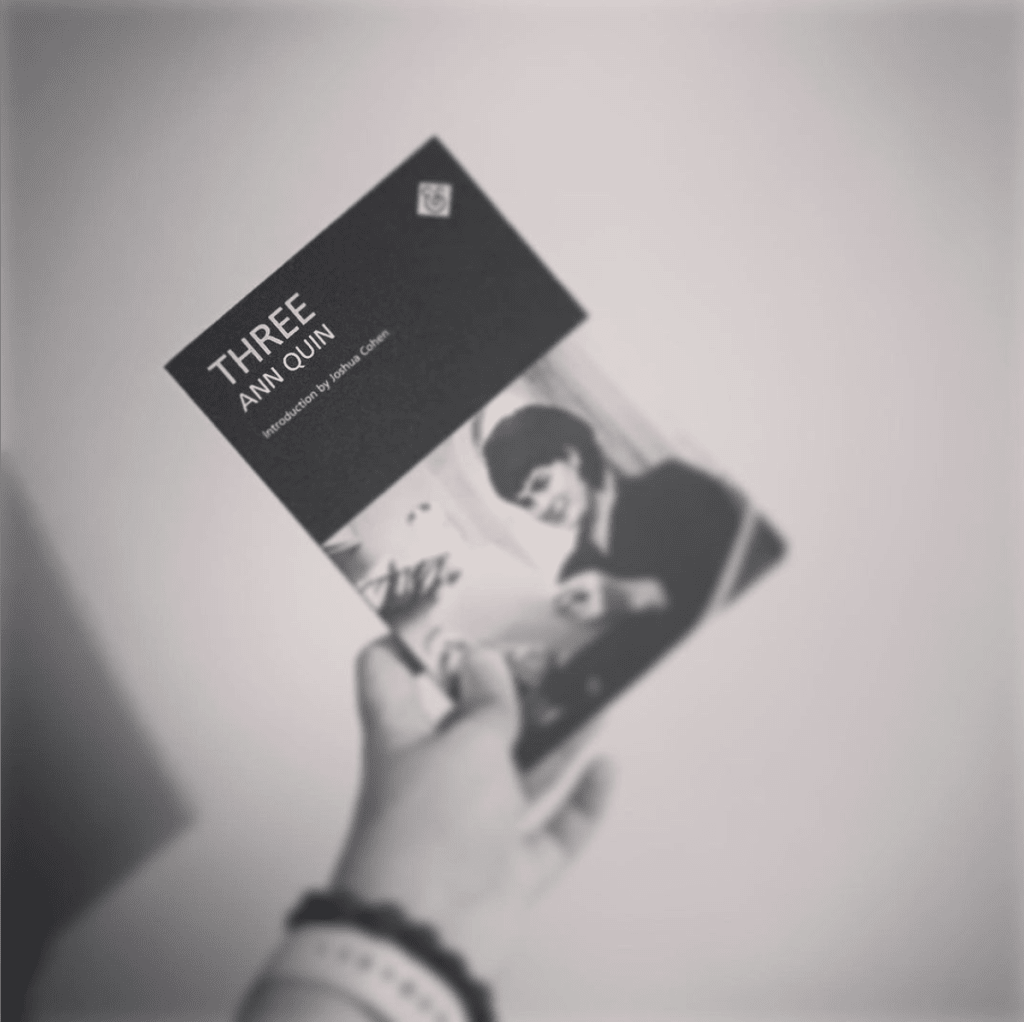 Ann Quin is one of the greatest experimental writers of all time, her greatest and most well-known work being "Berg" and yet, "Three" - in my opinion, is just as great. There is something amazing about the way in which she combines speech and movement in this dance of life that makes everything seem to flow from one moment to the next, even the most tense of times can be followed by the most relaxing ones. However, it is the tense times that seem to go along beat by beat, the movements being so extremely described with the intent of making the reader feel each and every part of the tense moment. The overwhelming nature of these movements often cause the reader to believe the character is descending into obsession and this is most definitely true for the woman of our story - Ruth. Her husband - Leon - not expecting what is to come.
The blend of prose and poetry is divine. It spells out the way in which we narrate our own lives. Sometimes it is prose and fast, sometimes it is prose and it is slow and other times - it is poetry. It is the poetry which shows us the true abstract of obsession and with Ann Quin's own writing again, that is definitely true.
The book is about a woman called Ruth and her husband Leon. They are intertwined in a marriage which is reflective of middle class British Life in the 1950s whilst Ruth becomes almost obsessed with a dead woman named 'S' who committed suicide by the ocean. It is almost overwhelming the way in which her behaviour goes from erratic to relaxed, from obsessive to compulsive, from part to part - it is a strange blend of her love for her husband and her new passion for becoming more of an understanding woman, living as another whilst her husband watches on as she causes herself to change none for the better.
Leon, whilst this is going on, is not very supportive. The theme of hard drinking should show us this but instead, it is actually apathy that we get from him and though he tries to be emotional from time to time, Ann Quin presents him as a man we need to feel sorry for as he has a slight sense of shame when becoming overtly emotional. Trying to distance himself, he can do nothing but look on as his wife descends into the depths of her own psyche whilst he keeps himself together, keeps them slightly apart and then, they just simply grow apart psychologically and emotionally.
As we know, Ann Quin committed suicide at the age of 37 and obviously, there is room to suspect that she used some of herself within Ruth. But I think she also used some of herself with Leon too - as Leon has this weird apathy which is not to do with not showing emotion or not feeling emotion but has everything to do with not encouraging the emotions within his wife. There are two opposing sides. One of which that is overwhelmed by everything and every bit of life seems to slow down and obsess around them, but the other side in which they display feeling nothing at all. These are the two people within the story. Passion and hate live side by side. The internal and the external are two opposites but must learn to live together and in a book which does not denote who is speaking and when, it only proves further that the human condition is based on private and public face. A mask and a personality - side by side until we die.

Annie Kapur
Film and Writing (M.A)
British Born Punjabi Girl.
Focus in Film: Adaptation from Literature, Horror Filmmaking Styles and Auteur Cinema
Twitter: @AnnieApprox
IG: @AnnieApproximately
See all posts by Annie Kapur →