Book Review: "The Poems: 1962-2020" by Louise Glück
2.5/5 - it's all a bit same-ish...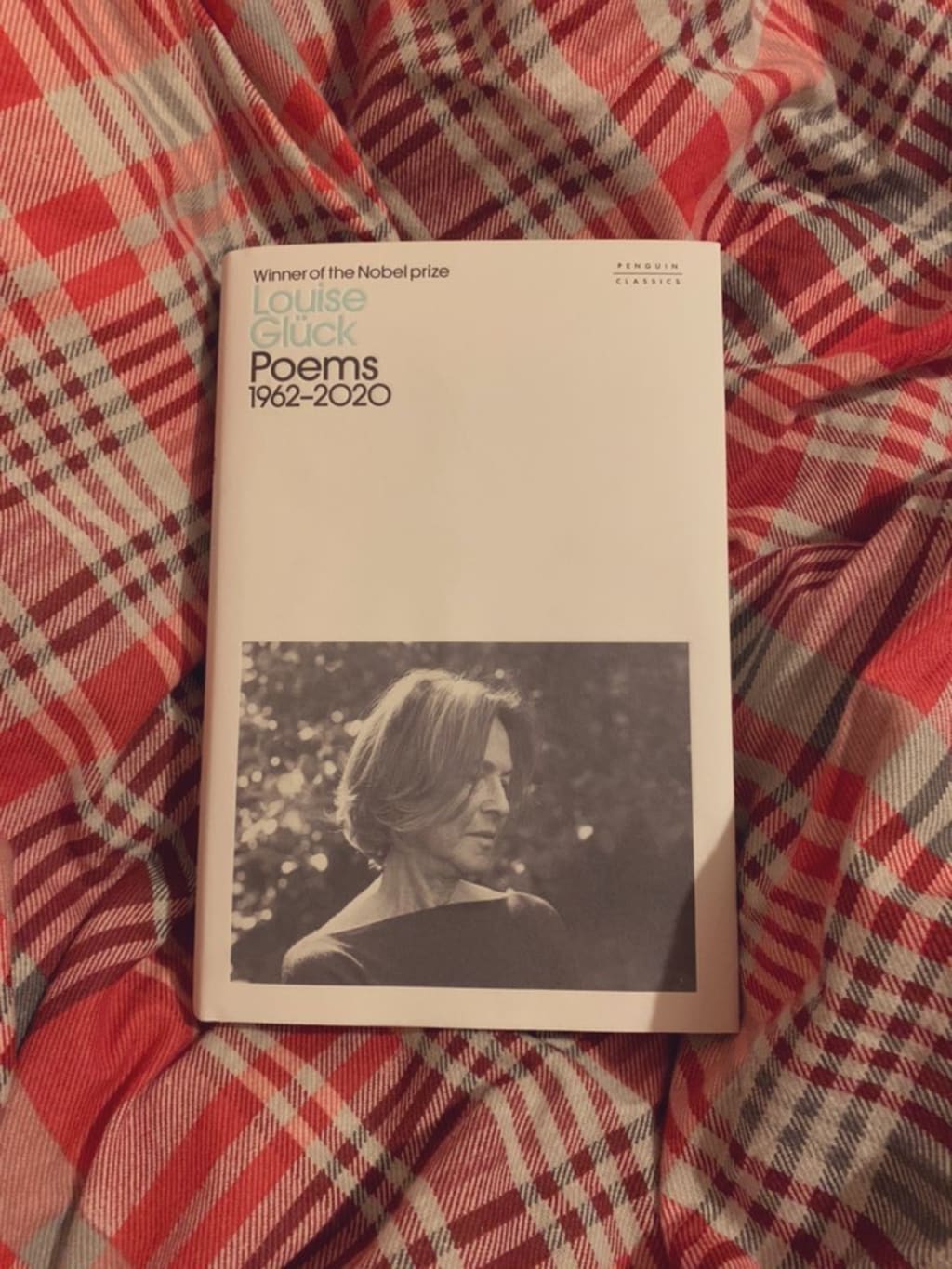 I have read many, many 'best of' poetry anthologies by many poets as I love reading poetry in between reading novels - it allows me to clear my mind. My favourites have commonly been poets from the older days, but late 20th century poets have come scarce. When it comes to Louise Glück, I had heard of her and read one or two of her poems, but I hadn't cared for her poetry all that much because it felt meaningless to me. It didn't allow me to get lost in it and it was definitely not beautifully written. However, I have had a small change of heart, even if it is not complete as it should be. I still feel like Glück's poetry seriously lacks and I question her win of the Nobel Prize for Literature in 2020 among other women writers such as: Svetlana Alexeivich and Olga Tokarczuk who, in my opinion, are much more versatile writers who have achieved far more in more genres.
Apart from that, Louise Glück has often been renowned for her choices of words, which I can agree is pretty impressive. Where words like 'perfect' will do, Glück chooses the word 'impeccable' if the sound of the word makes more sense in the poem. Whilst I was reading her poems, I did like the way they sounded in my head, I often though wish there were more different ones with different atmospheres and different things going on. Every single thing being introspective can mess up the experience of the poetry.
One poem I do remember is from 1967 and is entitled The Egg, a poem which yes, is very introspective but really has a whole different extended metaphor to it. The one thing I remember quite clearly about this poem is the line: my body stretching like a tear along the paper. I think that is a really visceral image in metaphor. I think what she does here is incredible, and if she repeated this instead of doing the self-pity poetry it would've been even better. But I have some other reasin why I didn't enjoy this as much as I thought I would.
Penguin Modern Classics collected together all of her poems from 1962-2020 and I'm not going to lie, it is a very long book of poetry in which you kind of get tired of her. By the end of the poetry book the one thing that you can learn from it is that most of her poems are pretty much exactly the same. She has a very similar tone from one to the other and her atmospheres are very much those of self-pity. I find it difficult to think about it any other way. I think I would have enjoyed it more if I had read the different books separately instead of reading them altogether in one complete anthology. I think I would have also felt differently if I had read the anthologies between novels instead of reading them all at once and recognising all the similarities between the poems.
In conclusion, I didn't enjoy this poetry anthology as much as I thought I would at all. It comes across as someone complaining about their position even though this is a woman who has had it pretty good for the vast majority of her life. It comes across as a little pretentious and a little bit presumptuous about other people in her life. One thing I can say is that thought the diction is good, the poems are all pretty much the same and though I can respect her as a poet, I think that if I were giving out the Nobel Prize for Literature I would think twice before giving it to this poet.
literature
Film and Writing (M.A)
125K+ Reads on Vocal
IG: @AnnieApproximately
Pronouns: (she/her/hers)