Book Review: "The Pocket Oracle and Art of Prudence" by Baltasar Gracián
4/5 - an interesting book of aphorisms...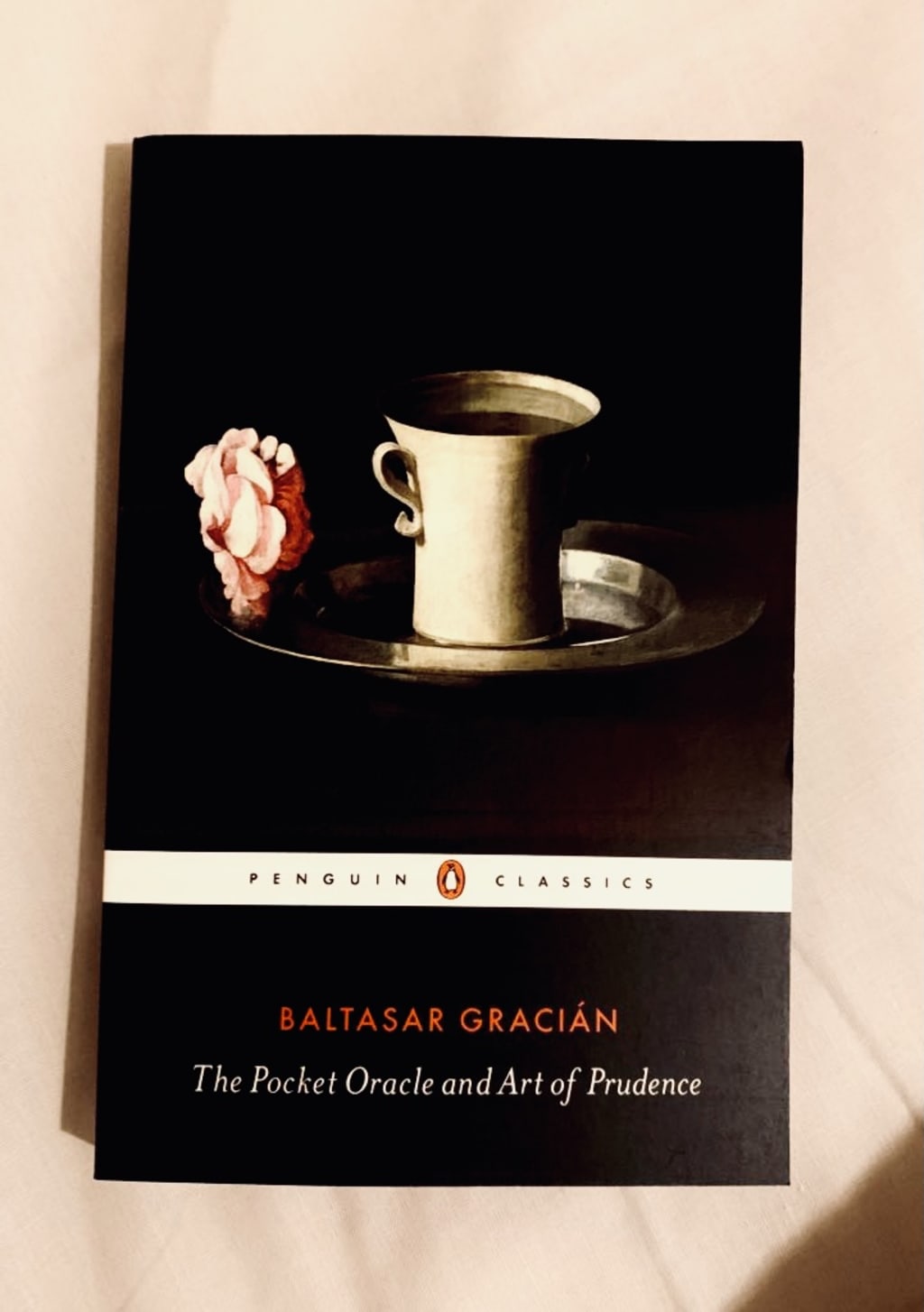 Philosophical books filled with explanatory maxims of how to live your life in order to be free can come across sometimes like self-help books. But, there are a few that I would personally recommend as being something a little bit more than just 'help' but they also answer some deep-seated metaphysical questions about the human soul and how to keep it not just so that it is clean, but also so that it is purposeful. In the modern day, this though can be an over-saturated market in which the epitome of a bestseller means to write something as detailed as Dr. Peterson's 12 Rules for Life. But, in this text entitled The Pocket Oracle and Art of Prudence, I feel that there is so much more than just answering questions about the soul's purpose, but it also teaches us how to be human and why certain qualities are valued over others.
In this book, there were a number of qualities that somewhat contradicted each other, but for the most part I agreed with the sentiments of the vast majority of them. Be that as it may, there were a small minority which either seemed outdated, or did not seem like they would work in practice and would work better simply as thoughts on paper. For a book written around 350 years' ago though, I think there are qualities within that we could reference in our own day as being relevent to creating a better outlook on to our own lives. Here are some of my personal favourite aphorisms of the book and the reasons why I think they are so relevent for our own times.
There is one aphorism entitled 'Don't arouse excessive expectations from the start' (p.9). I personally think that this is a very important way to live your life. If you do not arouse too many expectations, when you do something exceptional then everyone will be surprised, but most importantly, people will see more of you. People do not simply see an exceptional person doing something average but instead see an average person doing something exceptional. It is true that 'good beginnings serve to arouse curiosity, not to guarantee the outcome' and yet, there will always be an assumed outcome. If you do not provide the excuse to assume the outcome, then no outcome is assumed and your own image looks better when it succeeds.
Another aphorism is 'Don't expose your sore finger' (p.55) which I wholeheartedly agree with. Don't simply work yourself from someone else's criticisms that you get annoyed with them. In the book, this is seen as counterproductive towards a goal. The fact that 'getting annoyed will only serve to spur someone else's enjoyment' is very real even in our own day. We should learn that being visibly annoyed is only something that will make us look weak in the eyes of others and lower our standard as individuals on how in control of our own emotions we are.
Number 215 states that we should 'Beware the person with hidden intentions' (p.81), which I think is absolutely true. I know many people, friends and family who have some sort of hidden intention when they are being nice to you. It is always something you must be heavily cautious of since this is one thing that can ruin you through being nice in return and costing you trust, effort and time - all three of which I would rather keep than spend time with said individuals. It is very good advice for the modern world of scams, cons and fakery especially.
In conclusion, I can see the good and the bad in this book. But mostly, it offers advice on how to stay on the straight and narrow, how to not get distracted when aiming for your goals and how to become more of a master of your own emotions and actions. It is a book worthy of praise, with tiny amounts of shortfalls into the archaic here and there.
literature
Film and Writing (M.A)
125K+ Reads on Vocal
IG: @AnnieApproximately
Pronouns: (she/her/hers)