Book Review: "The Moon and the Bonfires" by Cesare Pavese
4/5 - Amazing descriptions of intrigue and beauty...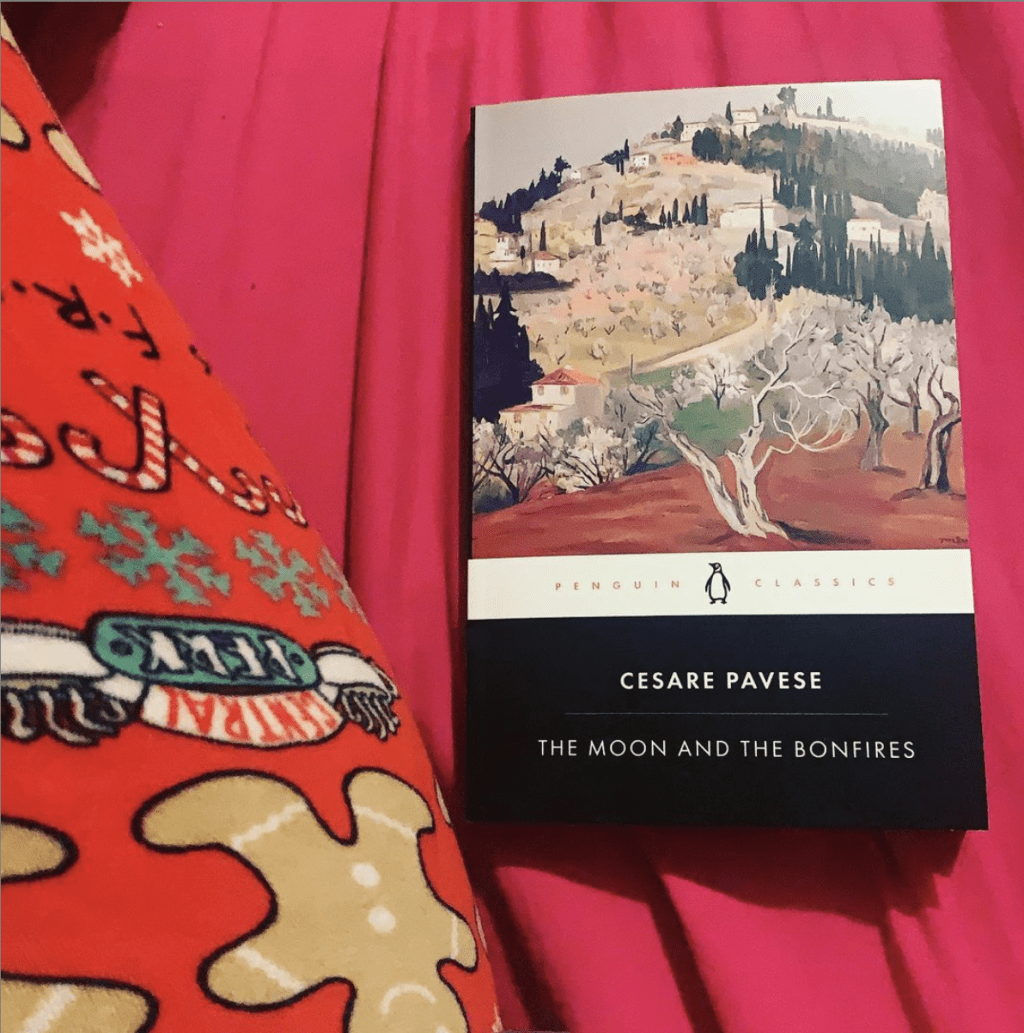 I read a book by Cesare Pavese previously and I'm going to be honest with you, I did not like it very much. This one though, this one was one of the better ones and I was really impressed. This full novel is a great example of Cesare Pavese's descriptive writing. About a man who returns to his hometown expecting some amount of respect and heartwarming welcome, but instead gets an unexpected welcome of outstandish nature. People are strangely adverse towards him.
When it comes to descriptive writing, this book is one of the better ones I have read out of this year so far. Cesare Pavese seems incredibly proficient at writing descriptions which are not only long and philosophical, but they can also get dark and somewhat disturbing. I am not saying that this is the best descriptive use of the paragraph and honestly, I was expecting something a little more in-depth - but the way in which the fluency of the speech and text match the description so it does not seem to jittered is very well done.
Let's take a look at some of the descriptions that come out of this book then that are some of the better, longer ones as opposed to the short ones that often follow dialogue. I have to say some of the better descriptions are in the first half rather than the second half of the book:
"There's a reason I came back to this village and not to Canelli, Barbaresco of Alba. I wasn't born here, that's fairly certain. I don't know where I was born. There's no house or piece of land or any bones round here I could say, 'That was me before I was born.' I don't know if I come from up in the hills or down on the plain, from the woods or some town house with balconies. The girl who left me on the steps of the cathedral in Alba might not have been a country girl at all, she could have been the daughter of some rich folk, or maybe I was taken there in a grape basket by two poor women from Monitcello, or Neive or even - why not? - Cravanzana. Who know what flesh I'm from? I've travelled the world enough to know that one is as good as the next, which is why you weary of travelling and want to put down roots, make a piece of land your own and be part of it, so your flesh can count and last something more than a turn of the seasons."
When you first open the book, you are hit with that existential paragraph of what life really means and birth really means and how it all relates to place. It is one of the most thoughtful passages in the novel because you span the whole text to find out the answers and even then, it really is not quite resolved for you. You just seem to know various things, but none of them are the exact answer.
These continue throughout the book:
"And now he was telling me about his life in the band. The villages he'd played in were all around us, bright and leafy in the sunshine, nests of stars in the night sky. He taught the other players himself Saturday evenings in the shed at the Station and they'd head off to the fairs together, travelling light and fast. Then for two or three sleepless days they'd just keep playing and eating without a break. Put down your clarinet, pick up a glass, put down you glass, dig in your fork, then you clarinet again, or cornet or trumpet, then another feed, then another drink and a solo, then an afternoon snack, dinner, up late till morning..."
In conclusion, Cesare Pavese has honestly outdone himself when it comes to the more existential questions he has about life upon returning to his hometown but the book is short lived and I did feel like more could have been answered, more context provided and the book itself if paying attention to more descriptions in the second half - could have been longer.

Annie Kapur
Film and Writing (M.A)
British Born Punjabi Girl.
Focus in Film: Adaptation from Literature, Horror Filmmaking Styles and Auter Cinema
Author of: "The Filmmaker's Guide" series
Twitter: @AnnieApprox
IG: @AnnieApproximately
See all posts by Annie Kapur →