Book Review: "The Little Demon" by Fyodor Sologub
4/5 - Russian Literature in the age of power and desire...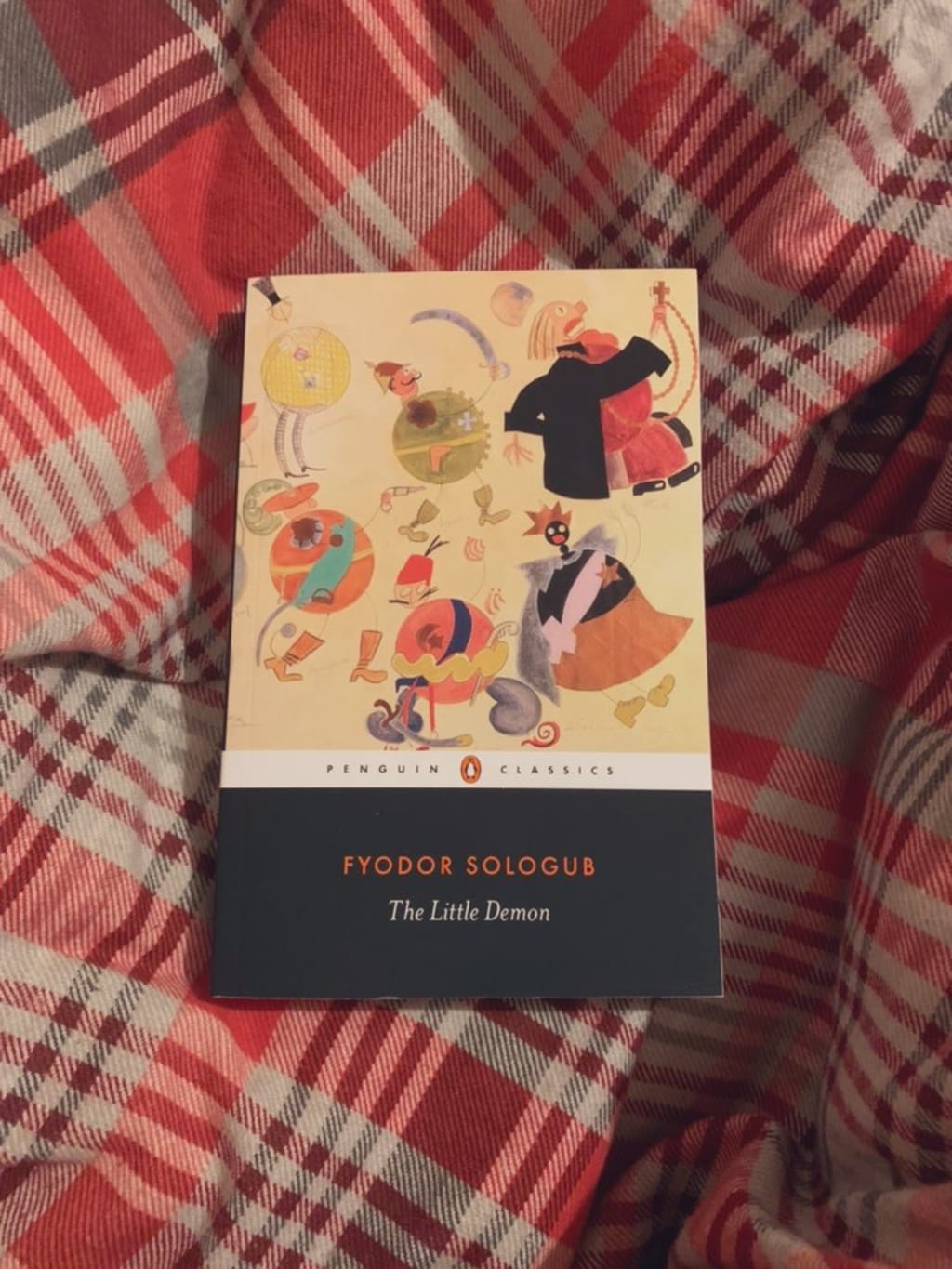 I have read a lot of Russian Literature and among my personal favourites are The Brothers Karamazov by Fyodor Dostoevsky (which I am currently analysing for a lengthy article and re-reading for the third or fourth time) which appears on my favourite books of all time list along with Anna Karenina by Leo Tolstoy following shortly after and then, shortly after that there is Tolstoy's War and Peace. Apart from my 'favourite books' list, I have read other Russian Literary Classics and enjoyed them, such as: The Heart of a Dog by Mikhail Bulgakov, Fathers and Sons by Ivan Turgenev, The Gulag Archipelago by Alexandr Solzhenitsyn, Dead Souls by Nikolai Gogol and obviously, the beautiful Doctor Zhivago by Boris Pasternak.
This next book is entitled The Little Demon and it is by an author whom I have admittedly never actually heard of before now - Fyodor Sologub. It seems to be that Sologub sort of remains on the outside of the Russian Literary Classics mainly because of his harsh portrayal of desire and lust and his graphic nature when it comes to the descriptions of women. I do however feel like these graphic descriptions somewhat take you out of the novel and therefore, there is a point lost on that respect as it is a little overdone and risks becoming distasteful. I feel like Sologub is trying to be a 'Marquis de Sade' sort of character with this book but it doesn't come together as much as say, 120 Days of Sodom.
The novel is about Peredonov who works at a school and he is attempting to rise through the ranks and hopefully, one day, become inspector and then headmaster. But, in order to do this, he has to marry the dressmaker to the Princess. He finds himself less attracted to her than usual and people make fun of him because she may actually be his cousin. However, Peredonov cares for none of it, he simply wants to marry for a big dowry and a lot of power.
Learning that the Princess is out and he cannot talk to her about his sufference of not being very much in love with her dressmaker, Peredonov goes in search of another wife. Being told that any woman would consider herself lucky to marry him, Peredonov is strong with confidence when asking these women if they would like to get to know him, visiting their houses and judging them by appearance, money and manners. A seeming fetish for larger bodied women, Peredonov finds it more and more difficult to be attracted to the dressmaker because she is thinning.
Women like to make fun of Peredonov behind his back and eventually end up doing it to his face, but as his want for power gets the better of him - his manners end up taking a turn for the worst and he almost loses everything he ever wanted in life. A whole cast of characters who seem to be out to play these strange practical jokes on an egomaniac in order to see it blow up in his face is something I really needed to pick this book up.
In conclusion, I did enjoy the character development and the character-centric storyline. As for some of the language, sometimes it could be a bit off or a bit much and sometimes, it took you away from the story a bit too often, especially at crucial parts. I feel like if the graphic language related to women's appearances and reputations was scaled just a bit, the book would have worked a lot better and I would be able to award the full marks.
literature
Film and Writing (M.A)
125K+ Reads on Vocal
IG: @AnnieApproximately
Pronouns: (she/her/hers)