Book Review: "The Housewarming" by S.E Lynes
5/5 - You will never see it coming...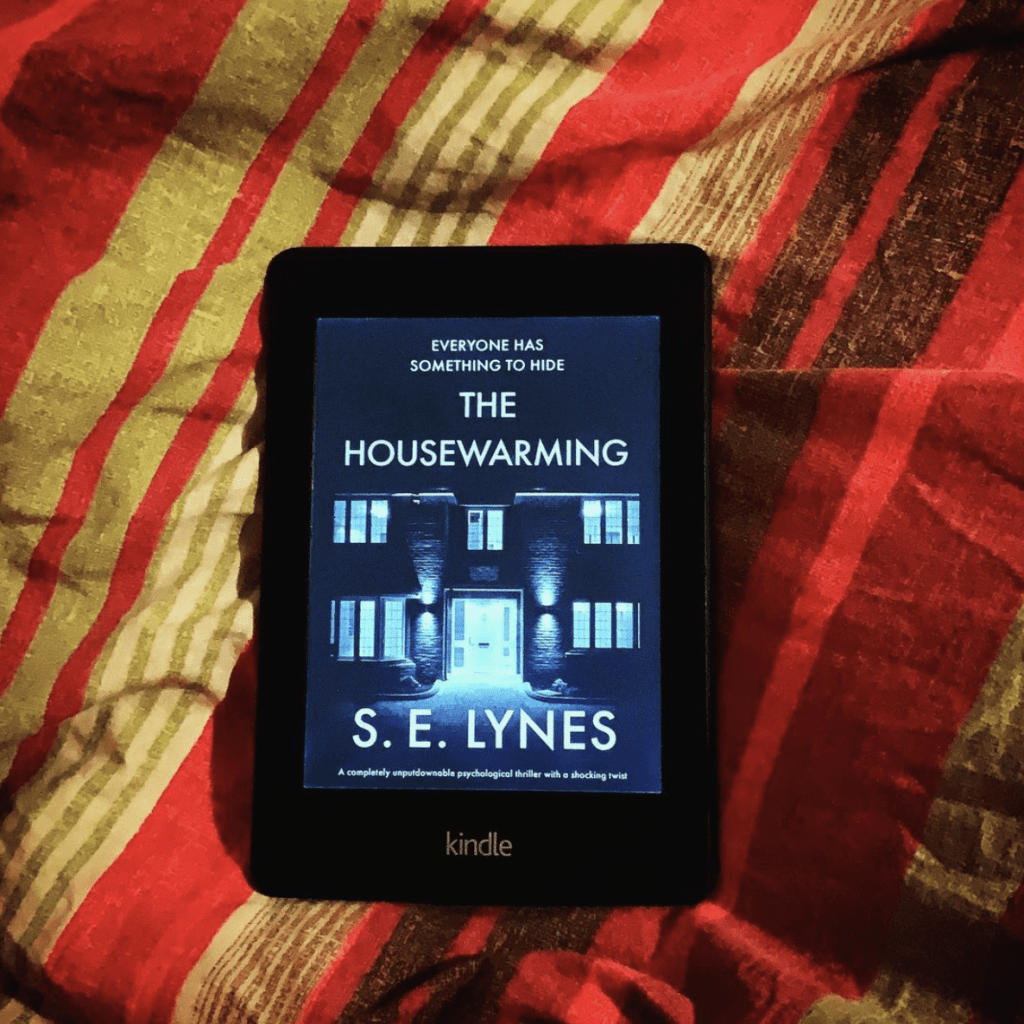 "The Housewarming" is a book that centres around a housewarming party hosted by a family called the Lovegoods. A set of fairly rich and flashy people in a part of town full of average folk who like simple things. Ava has a daughter called Abi and one day, Abi goes missing. Ava is frantic and pregnant, but still searches for her daughter, not giving up in the lengths that she will go to find out what happened - even if it is detrimental to her marriage. I don't though, feel like Matt, the husband and father, cares enough about his daughter's disappearance. He seems distant from it all and out to protect other people instead of his wife. Arriving at the party, Ava finds out from her husband that there is a lie that he wants to share with her - it changes everything almost immediately. She cannot implicate anyone with her daughter's disappearance without evidence. The police may be scaling back the search but Ava is desperate to find out where her daughter is. She befriends Jennifer Lovegood - the woman of the house. But it will be Jennifer's daughter, the adorable SEN child named Jasmine, that is of the most interest to Ava.
I loved this book because it is not only set in a small community but you get to learn so much about each and every character there that every single one of them seems to have a double-personality. For example: Ava tries to keep it together as much as possible when outside and for her new son, Fred, but there are times when she just bursts into tears. Matt is supposed to be there for her, but he is always out with his friend Neil - talking to him about how things are going as Neil works on the new extension at the Lovegood's place. Jennifer acts like everything is perfect and lovely and she is genuinely there for Ava, but she has her own problems in trying to raise a daughter with some difficulties and two others, one of which is a young baby around the same age as Abi named Cosima.
The main theme of this book is surrounding not only the question of what happens when your kid disappears, but it also begs the question of how much you really know about someone else. It is not just about who possibly took the child, but it is also about Ava. Ava is so blinded by the disappearance of her own child that she fails to see that others too, are in massive amounts of trouble, grief and despair. Her character was obviously flawed and often unlikeable because she could not see the real reason why her friend Bella did not come to help her with Abi's situation. Ava really did feel like, at the time her daughter went missing, that she should have everyone there for her but was not willing to be there for anyone else. If you ask me, this is a very selfish idea to have since we learn in the book that other people are going through things of their own.
In conclusion, this book seems more realistic than some of the ones I have read this year. You will definitely not see the ending coming and even if you think you have got it, you still have not heard the whole story. It is pretty brutal and in the end, you really want to ask yourself about who is to blame and why. There is still this massive sense of responsibility at the end of the book, just like there was in the beginning.

Annie Kapur
Film and Writing (M.A)
British Born Punjabi Girl.
Focus in Film: Adaptation from Literature, Horror Filmmaking Styles and Auter Cinema
Author of: "The Filmmaker's Guide" series
Twitter: @AnnieApprox
IG: @AnnieApproximately
See all posts by Annie Kapur →