Book Review: "The Hollow Ones" by Guillermo Del Toro and Chuck Hogan
4/5 - a masterpiece of the contemporary gothic.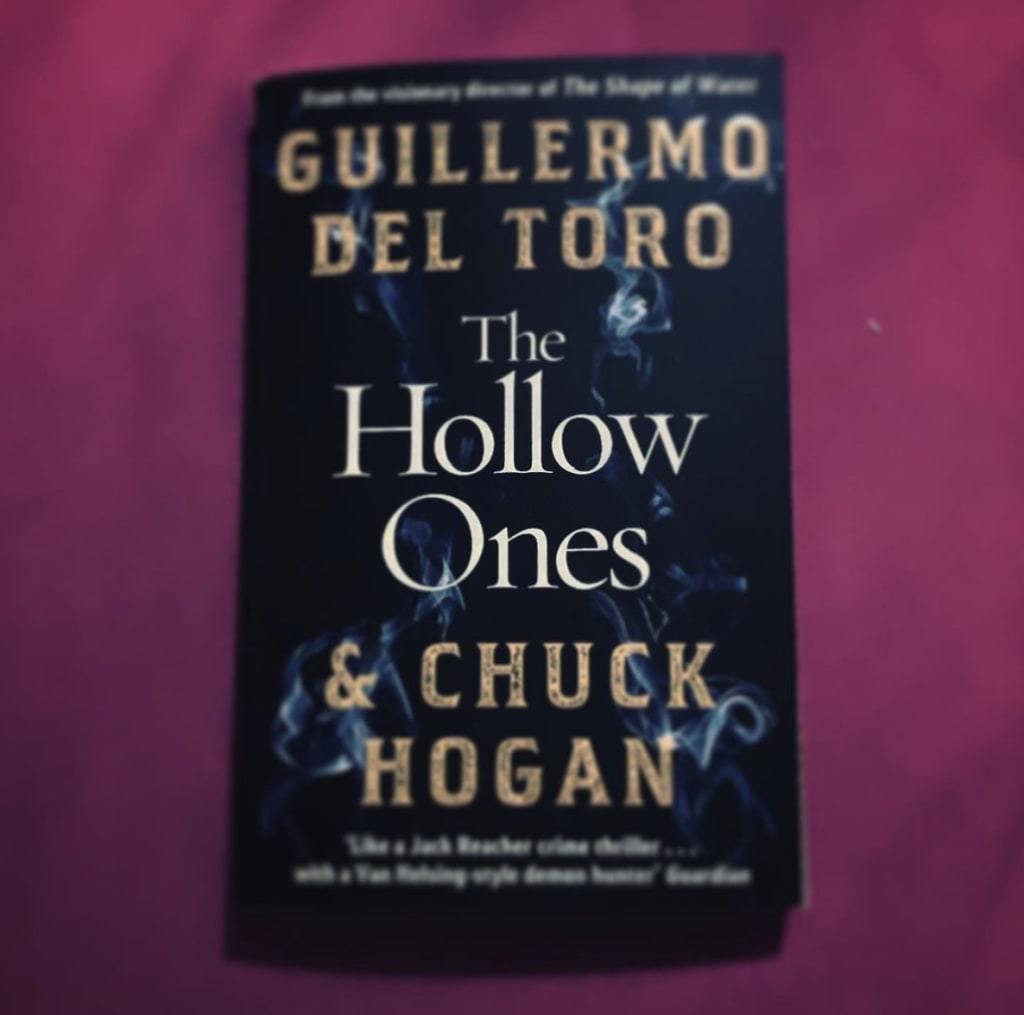 I have read quite a few books that bore some amount of resemblance to the television show 'The X Files' and honestly, every time I do, there is always something that I have to say about it. This 'something' is normally associated with the fact that I find a section or subplot somewhat unbelievable. There is always some aspect of the book that I feel does not make sense and it has nothing to do with the 'supernatural' aspect of the storyline. It actually has to do with the way in which the characters respond to the supernatural ideas that are presented to them, especially if they are not used to working with supernatural ideas. In this book, I found it rather difficult again, to believe that a character such as the reasonable Odessa would reply to a supernatural incident with believing it head on rather than spending time questioning the behaviours of it. I do not think that an FBI agent with all of their training would be inclined to see and watch for these things that leave the human body. It may have destroyed part of the story for me.
When Odessa and her partner Walter go to check out a crime scene in which there are a number of dead bodies, Odessa notices that Walter flips his lid a bit. The other officers at the scene surround him and Odessa is laid off for a while after shooting and killing Walter. Odessa sees something leave his body, something ethereal, something not quite right. Agent Solomon goes to a church as he is to question people there about the lynching of a white man in their county. As one of the only black men on the force, he is forced to confront the racial stereotyping that goes along with the questioning of the people in their own church. There is definitely something supernatural out there, but nobody can quite work out what it is and they really have to - especially Agent Solomon and Agent Odessa - before it is too late. A fast-paced psycho-drama that will remind you of "the X Files" or an episode of "Beyond Belief" - this book is Guillermo Del Toro's writing masterpiece in which he sells us a story in which supernatural entities are not only entirely possible but they may be more frequent than we give them credit for.
The only thing I feel I did not like about this novel was the fact that Odessa seems to recognise the 'smoke' straight away but, apart from that, the book is very well written. Complete with atmospheric settings, death and the stench of something not quite right, there is always something to look out for if I were to ignore the arguments of reason and othering. There are moments in which we are standing there with Solomon, thinking for what seems like ages. There are moments when we are running around with Agent Odessa. There are moments when we too, see this weird entity. The question of what it is comes to mind halfway through the book since we are so focused on wondering who it will strike next and why. I feel like the prologue and the epilogue do a really good job in this book of giving the frame for the narrative.
Although it is well written, again I do not feel like an FBI agent would believe it straight away. I feel like it would have been better if it were slightly longer and had more of a disbelief to it. The recognition at first comes from Odessa and it would have been a lot more believable if it came from an on-looker or someone who had committed a crime and then told the police about it in a 'Devil Made Me Do It" style. All in all, it is still a really good book.
literature
About the author
Film and Writing (M.A)
150K+ Reads on Vocal
IG: @AnnieApproximately
Pronouns: (she/her/hers)
Reader insights
Be the first to share your insights about this piece.
Add your insights