Book Review: "The Devil's Beat" by Robert Edric
5/5 - a deeply disturbing piece of hysterical horror...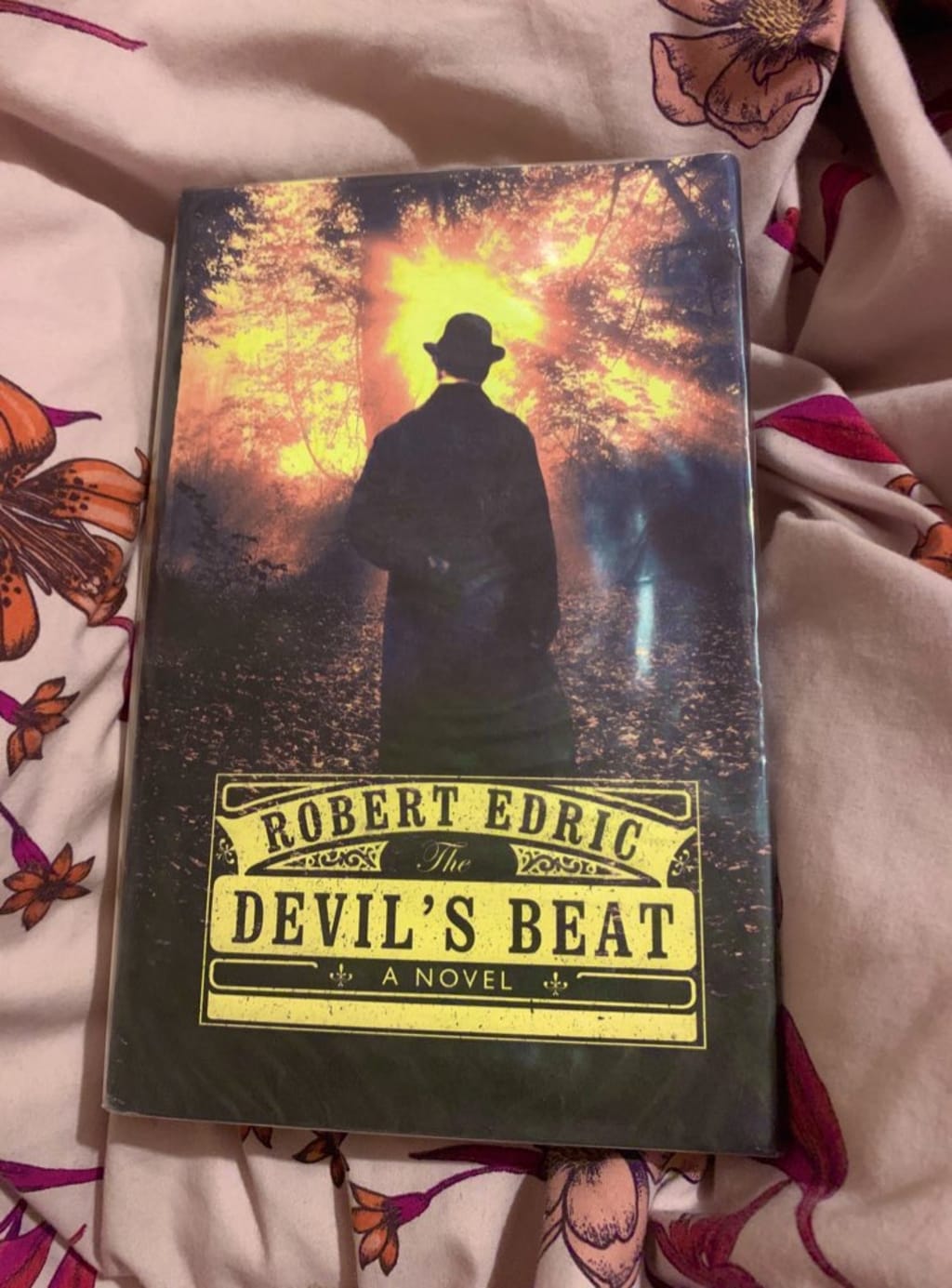 Robert Edric is an author I am still getting interested in after reading his book The London Satyr. I am not going to lie to you, it took me a bit longer to actually get into this one since it was a slow start and I felt like the atmosphere wasn't all there to begin with. I was wrong though, the slow start was actually part and parcel to the story and possibly would not have worked as well if we were simply thrown into it. Between the two of them, The London Satyr was slightly better in terms of writing and slightly more interesting in terms of story, but this book here was also great in its own way.
This book is about a group of girls who apparently see an apparition of evil whilst they are walking in the woods. What is claimed to be a case of hysteria, this book somewhat echoes aspects of The Crucible in its nature of belief, ideology and reaction. An inquiry is opened into it and Merritt is sent to investigate alongside other people from the Nottinghamshire town. In this small place, people know people who know other people and gossip spreads quickly - things are not always what they seem but many plausible theories arise from the depths of this gossip and the girls become the centre of a nationwide case of panic and anxiety.
I think that one of the best things about this book was the character development for Merritt. He is, as an investigator, thrown into the middle of an investigation that has already somewhat started with a magistrate, a minister and a doctor - and so there are four people on the case. Each character is very different from the other and Merritt seems to be the only one trying to investigate all the theories thoroughly, coming up with his conclusions based on evidence rather than belief or circumstance. The character of Merritt is almost like what would happen if Poirot was deeply disturbed by some traumatic past and had therefore sought out help from Dr Henry Jekyll and his friend Victor Frankenstein. The character of Merritt really reminds me of the character played by Sean Bean in The Frankenstein Chronicles too - or Bill Nighy from The Limehouse Golem. They are both brilliant characters, as is Merritt.
Another thing that I liked about this book was the ending. It was unexpected after the whole book had taken place and yet the whole thing was right there in front of your eyes, constantly suggested throughout the book until the final act. There was a certain amount of satisfaction in reading that ending and not only was it well-written but everyone, especially Merritt, stayed completely in character. Nothing felt rushed or over-the-top or out of context. It was a really great ending to a really good book. From the climax to the end of the book, there is a lot that can go wrong and yet, the author has controlled it perfectly until the last line.
All in all, even though I initially had my doubts about this book, there was something deeply frightening about the novel and I ended up really enjoying it. For example: there is a scene in which a little girl is in her room and begins to scream, complaining that there is someone else in the room with her. Her parents cannot calm her down and so, they tell the police. The little girl carries on talking about the other person in the room with her and the description gets harder and harder to read as it goes on. Just one example of how this book builds atmospheres, rather than simply presenting them to us.
Reader insights
Be the first to share your insights about this piece.
Add your insights