Book Review: "The Decay of the Angel" by Yukio Mishima
4/5 - A novel filled with existential atmosphere...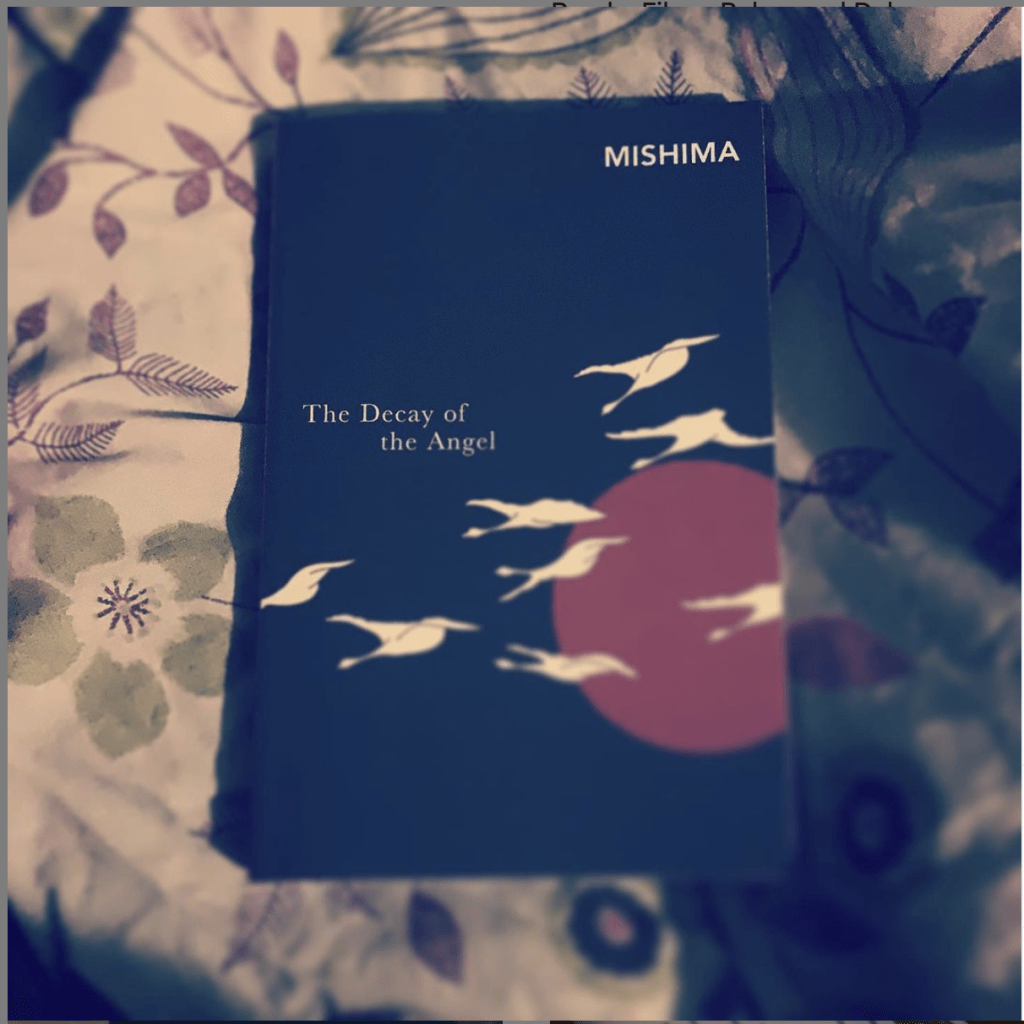 Yukio Mishima is one of the world's most well-known Japanese authors. He has written great novels such as: "Confessions of a Mask", "The Sound of the Waves" and my personal favourite, "The Sailor who fell from Grace with the Sea". I have liked to focus on the relationships between adults and minors in Yukio Mishima's books - especially the relationships between a father-figure and their son or adopted son/step-son etc. In books like "Confessions of a Mask" it is revealed to us what the mask is hiding and why. This could be a reflection of the father-son relationship in which being the way the mask was would have been seen as bad and anti-traditionalist. Again in "The Sailor who fell from Grace with the Sea" there is a strange relationship between the father figure and his son. His son has friends and this often strengthens the secrecy the minor would keep from his father figure. This novel too, "The Decay of the Angel", investigates this father-son relationship a lot more and in vivid depth as the two of them come to terms with their own losses in the past in hopes of forming a new relationship between each other as a family.
This book is about a boy called Toru who is sixteen and works at sea; he is an orphan. The novel is also about a man called Honda who is in his seventies and has lost a lot along the way. Toru observes the beauty of a wealthy man's daughter and thinks about how ugly she must be to be so concerned about what tragedy her beauty has bought her when she has practically had everything and Toru has had nothing. We get to learn about what happened to Toru's parents and you feel really sorry for him about having to go away to work on the sea. Another big theme of Mishima's is characters who are fated to work on sea, like they have been banished from land. When they finally meet land, like Toru, they are normally disengaged or estranged from many people. When Honda adopts Toru, there is a strange connection between them that echoes back to other books in the same series concerning Honda at a younger age and with a wife who has now passed away.
The quotations in this book are just as beautiful as any Mishima novel should be and this translation is absolutely brilliant in my opinion:
"The sea: a nameless sea, the Mediterranean, the Japan sea, the Bay of Suruga here before him: a rich nameless, absolute anarchy, caught after a great struggle as something called 'sea', in fact rejecting a name. As the sky clouded over, the sea fell into sulky contemplation, studded with fine nightingale-coloured points. It bristled with wave-thorns like a rose branch. In the thorns themselves was evidence of a smooth becoming. The thorns of the sea were smooth. Three ten. There were no ships in sight. Very strange. The whole vast space was abandoned. There were not even wings of gulls. Then a phantom ship arose and disappeared towards the west. The Izu Peninsula was shrouded in mist. For a time it ceased to be the Izu Peninsula. It was the ghost of a lost peninsula. Then it disappeared entirely. It had become a fiction on a map. Ships and peninsula alike belonged to 'the absurdity of existence'. They appeared and disappeared. How did they differ? If the visible was the sum of being, then the sea, as long as it was not lost in mist, existed there. It was heartily ready to be. A single ship changed it all."
As you can see why this is my favourite passage of the whole book because you already know me - you can definitely see all this existential philosophy of being, life, death and visibility coming through the image of the sea in it. It is a beautiful passage and this is the entire reason why you should read the book. In the book, this passage is surrounding a great story about to unfold about an ageing man and his requirement for an heir.

Annie Kapur
Film and Writing (M.A)
British Born Punjabi Girl.
Focus in Film: Adaptation from Literature, Horror Filmmaking Styles and Auteur Cinema
Twitter: @AnnieApprox
IG: @AnnieApproximately
See all posts by Annie Kapur →