Book Review: "The Chill" by Scott Carson
5/5 - A thrilling psychodrama of terror...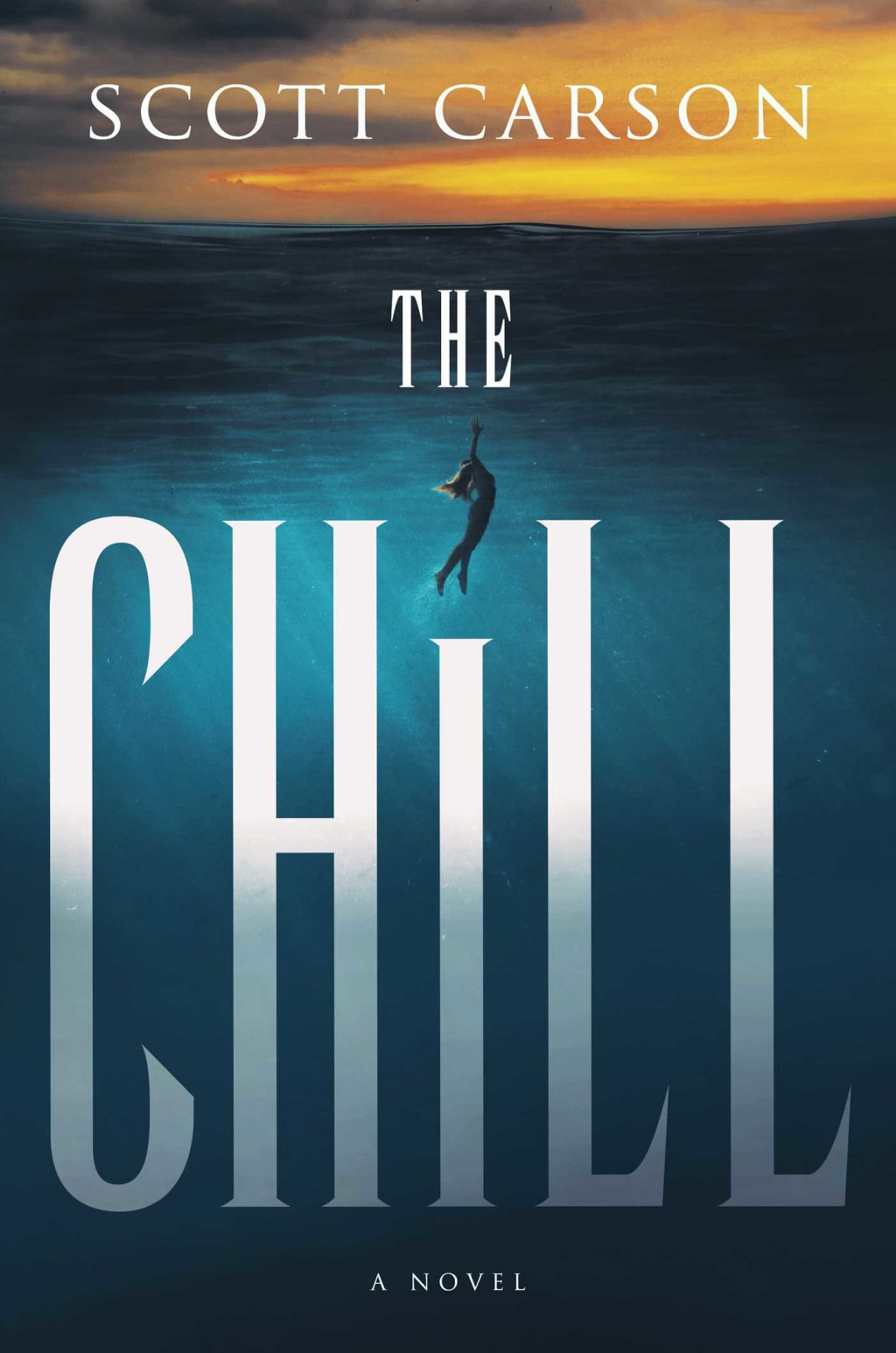 One of the best books I have read in 2021 has to be "The Chill" by Scott Carson. I initially found this book on a list of recommendations from the Kindle store on my device and once I had bought it and opened up the first page, I was so hooked I read it non-stop for the next six and a half hours or so until it was finished. So why did I get hooked on to it for the night? Well, it was a mixture between good writing, a brilliantly planned plot and an amazing cast of characters. Let's take a look at what it is about then.
The book is about a city that was flooded years and years before the bulk of the main story takes place. They are 75 years or so apart. We get the idea that cult-like ritual suicides have been performed in order to help resurrect the old city and that there are people on the inside who are planning something huge. When a local sheriff gets involved it gets worse. The sheriff's son thinks that he may have killed someone and, confessing this to his father and other officers, they see the supposed murder victim walk out into broad daylight with no injury whatsoever. When another officer pulls the dead body of her grandmother out of the riverbed, things were clearly beginning to take a turn for the worst as the truth about the city is slowly unfolding. Disaster begins to strike, people suffer and die and nearly everyone will pay the price for a sinking city.
I don't want to say too much of what happens but the story, the plot, the characters and the writing are all amazing and brilliant. There is something really creepy about it that just gets under your skin and makes it crawl. It is not so much the ghosts and terror but instead it is the very idea of what is going on. It is the knowing of what you think is going to happen but you do not want it too.
I think that my favourite part of this book is where Gillian (the officer) takes Aaron (the sheriff's son) to a house with a ton of pictures on the walls and reveals the secret as to what happens in these cult-like behaviours and why all of these pictures are there. I'm not going to lie but that part really made me uncomfortable because you felt like something was about to happen, like something was going to jump out and say 'boo!' because everything was just a bit too quiet. It is pure tension and when you see the pictures and understand why they are there is gets even more uncomfortable to watch. There are so many instances where tension is: the part where Gillian's father meets the cameraman, the part where Teddy dies in the most violent fashion or the part where Aaron goes swimming in the water after being released from the police station. It is just constant tension and the control of it is brilliant.
In conclusion, I have to say that if you're planning to read a really good and very subversive thriller this year then it has to be this one. It is truly a great book and though it is longer than many other thrillers I have to say that I was gripped from the very first page to the very last page. It is deeply uncomfortable, well-written and clearly a lot of thought has gone into the way it is structured, what we learn about the plot and characters and when. Nothing feels 'matter of fact', everything is connected and everything happens for a reason.
Trust me, it'll be one of the best books you read this year.
literature
About the author
Film and Writing (M.A)
150K+ Reads on Vocal
IG: @AnnieApproximately
Pronouns: (she/her/hers)
Reader insights
Be the first to share your insights about this piece.
Add your insights