Book Review: "The Boy from the Woods" by Harlan Coben
5/5 - a thrilling tale of manipulation games...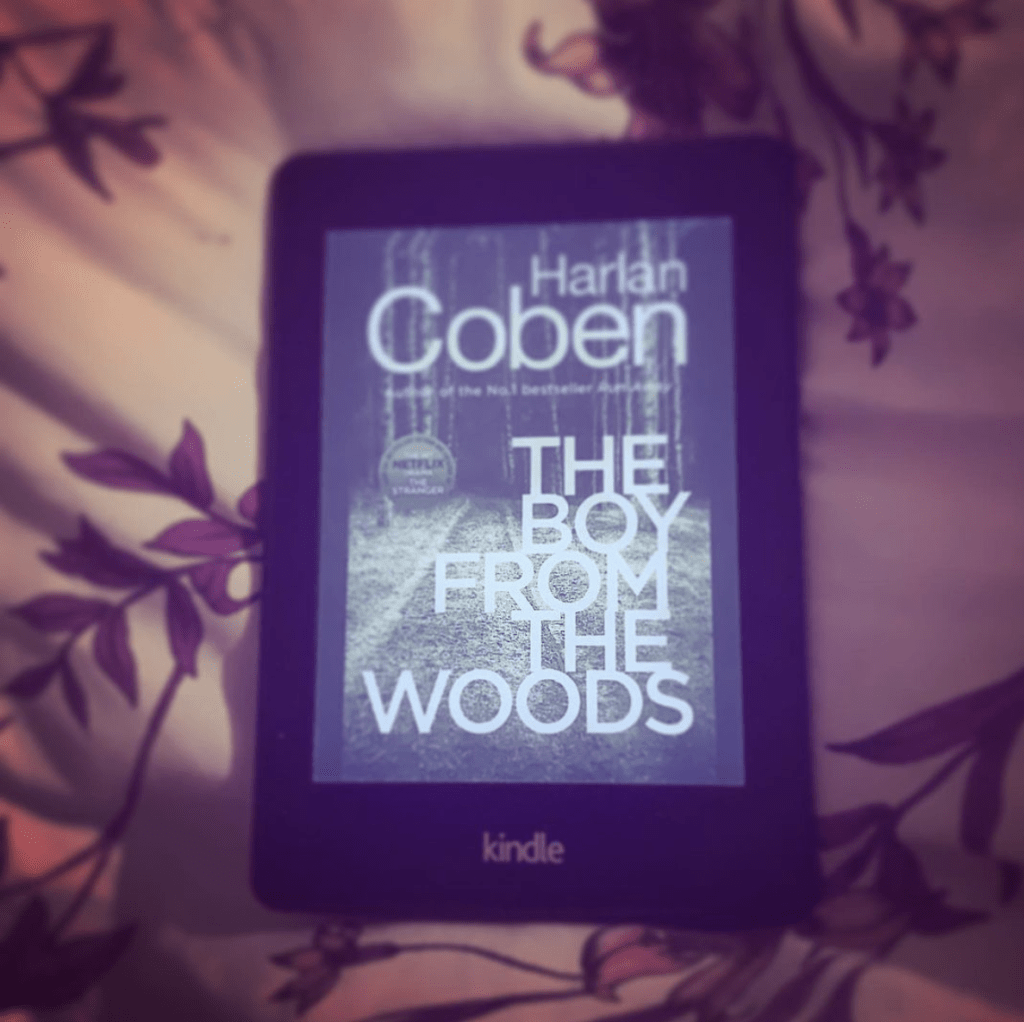 I've read quite a bit by Harlan Coben and his novels are always very much of interest when we start to investigate both past and present. Things come to light throughout a main character's past that we may have not know before and now, everything needs to be resolved before it is too late. His books are written with deep and often driving descriptions but there is also a sense of urgency that makes the novels so exciting to read. In this book, the back and forth of dialogues, the nature of 'the boy from the woods' and the entire tale of backgrounds into people like Laila and Hester, Gavin and Saul make you wonder about the true nature of the characters, their motivations and what their future might be like within them.
Hester is the presenter and investigator for a crime TV report - kind of like a 'crimewatch' thing and her grandson is Matthew. Her daughter and Matthew's mother - Laila was once married to a man called David who died leaving his wife devastated. David was once friends with a boy who was picked up from the woods without a name. The local police brought him in and gave him the nickname "Wilde" as he was feral but also dangerously intelligent. He was a survivor who preferred living off the grid. The entirety of David's family knows about Wilde and where he is and the case of children going missing may just be the thing that brings Wilde back out from the shadows over thirty years' after he was found in the woods.
This book is so well written and engaging I cannot really explain how I felt about it. It is constantly switching between looking at different character's situations and often this can be in the space of the same time. For example: Wilde texts Matthew whilst he is at a party only for Matthew not to reply, we get to see the situation from Wilde's side who is worried about Matthew not replying and Matthew's side in the next chapter to see why he is not replying. Hester is one of my favourite characters because not only is she the matriarch of this family, but there is something about her which makes her very down to earth and incredibly human. She doesn't seem 'out there' or overtly fantastical in nature. She is just an intelligent and headstrong person wanting to help her grandson who may have more to do with this than he is letting on.
As we move through the book, we see more and more of Harlan Coben's typical writing technique and his brilliant control of pace. Pace often slows down through this drawn out descriptions, these lengthy times where nobody is interacting but the character is having flashbacks or thinking or reflecting etc. Then, we get these moments where everything is sped up - perhaps we see a back and forth conversation between two or more characters, perhaps there is an altercation or perhaps even we have a chase scene. But what matters is that throughout the book, you will always feel like you are in the story thanks to the control of pace.
In conclusion, this book was a mighty success and perhaps one of the best books by Harlan Coben I have read so so far. The characters are written brilliantly and none of them seem any more than human - they have faults and they create problems, but along the way they still have a conscience and want to solve them, amend relationships and carry on living their lives in peace. They are still aware, however, that some things have gone awfully wrong.

Annie Kapur
Film and Writing (M.A)
British Born Punjabi Girl.
Focus in Film: Adaptation from Literature, Horror Filmmaking Styles and Auter Cinema
Author of: "The Filmmaker's Guide" series
Twitter: @AnnieApprox
IG: @AnnieApproximately
See all posts by Annie Kapur →