Book Review: "The Apparition Phase" by Will Maclean
2/5 - tone, atmosphere and genre problems...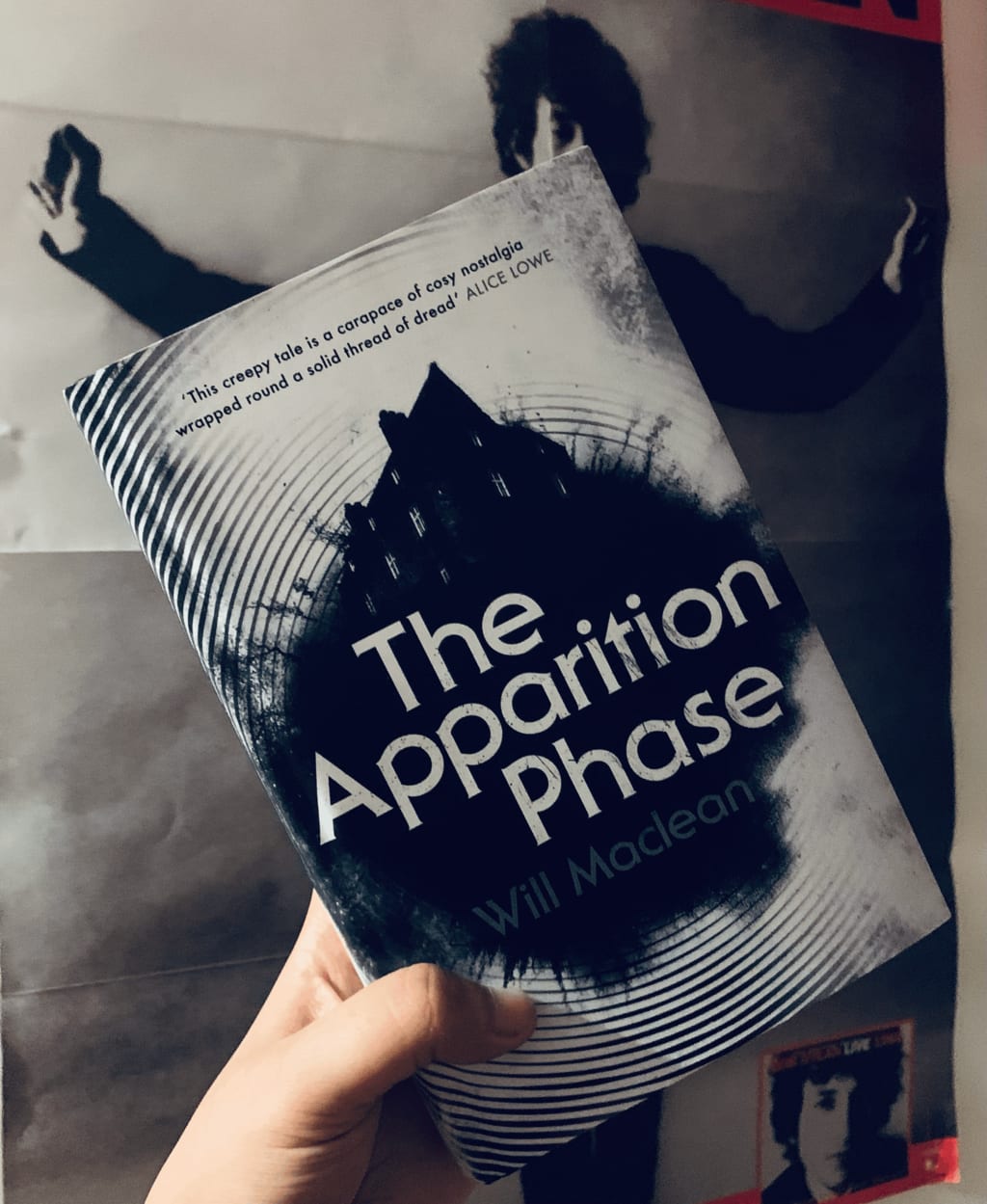 When I read a ghost or haunting story, I love it to be deeply psychologically disturbing. It's the only real point to a ghost story. When I was a pre-teen, I read Shirley Jackson's "The Haunting of Hill House" and that book had such a lasting impact that almost fourteen years' later there are still things about it that make me shiver. The only difference now is that I am no longer just reading it - I'm teaching it to students. Books like "The Turn of the Screw" have managed to scare pre-teen me into a frenzy before and so have the novels: "The Man in the Picture" by Susan Hill, "Ghost Story" by Peter Straub and obviously, "Salem's Lot" by Stephen King. One thing these books all have in common is their ability to become wholly psychological. To stay in the real world and make everything seem like it is actually pheasible. All these books allow everything to become very human and between this and the 21st century ghost story, I would say in the 21st century, newer books are either brilliantly written or too far fetched and focused on fantasy to be possible at all. This was my main issue with "The Apparition Phase". Though the storyline was brilliant, I felt more and more detached from the story as it went on, especially when the recounting becomes more in-depth.
The story is about two children, or teenagers rather, who decide to scare a girl in their class at school by faking a photograph of a ghost. However, when this happens, they unlock something very evil. It almost reminded me of that "Goosebumps" book - "Say Cheese and Then You Die" I think it's called but that was about photographs of actual deaths. I think that this outer premise to the story though is pretty good. However, that isn't really what the story is about. There is far too much in between about coming-of-age and 'being a teenager' which felt a bit juvenile to me.
When I read a ghost/horror novel I want a lot of atmosphere and a lot of setting, I want a grand amount of description and tense scenes with intense moments. Instead, what I got is not even half of these plus a side-story to something that belongs in a live-action Disney Channel show. Be that as it may, I did like the references to real life. For example: the 1917 photographs of fairies and seances etc. Though the book lacked its own sense of realism by disappearing too far down the 'life of a teenager' rabbit hole, I think it did well to try and recapture it - even if it wasn't wholly possible.
The tone of the book was a problem for me. You see, the novel is recounted by the adult main character - Tim, and he's telling the story of his teen life. This is all well and good but there are far too many instances of juvenile language used to make me believe it is an adult narrating it. It felt like a YA thriller rather than a horror, a YA thriller/fantasy novel at best. But I think it is a very misleading genre to suggest that this is adult horror. The tone of the book also seems to change the reader's perception in that we have to remember that the person narrating this is an adult. It would've been much better to have the narrator go back and narrate the book in the tone of an adult rather than trying to make him speak like a child. It takes away from a lot of the draw of the book.
All in all, I wasn't really that much of a fan of the novel, though I would recommend you make up your own mind about the book.
literature
Film and Writing (M.A)
125K+ Reads on Vocal
IG: @AnnieApproximately
Pronouns: (she/her/hers)