Book Review: "Suttree" by Cormac McCarthy
5/5 - southern gothic brilliance...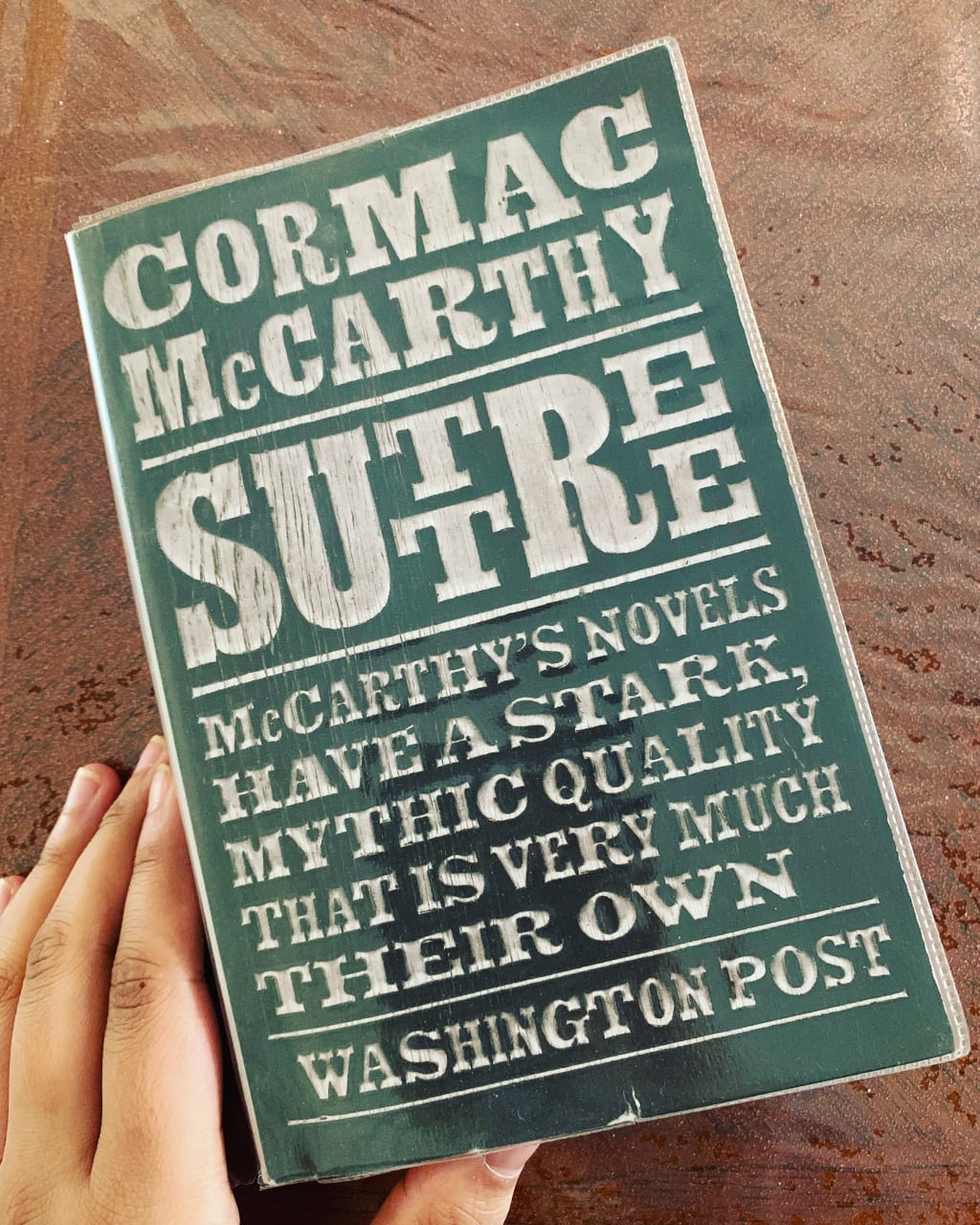 Cormac McCarthy is an absolutely brilliant author with some great literature from over the course of more than forty years of writing. His book All the Pretty Horses is in my own favourite books of all time list and I have read many others by him too. I was recommended the book Suttree - a book by Cormac McCarthy I hadn't really heard of before and I was immediately excited about it. Online reviews stated that it was written in the style of William Faulkner and seeing as William Faulkner is one of my favourite writers of all time - I didn't imagine that this book could do any wrong for me. Though, be that as it may, I held off judgement until I had read the book. And it was amazing.
Cornelius Suttree is a fisherman and he is one of the most interesting characters I have read in a long time. An almost dry sense of humour and a strange elusive sense of self, we learn he has come from a life in the middle class - but left everything behind to live on a houseboat. Suttree sees the police as they drag a body from the river and the people apart from Suttree himself that we meet along the way are all completely individual. Yet, the all have one thing in common - they seem to 'not fit' with something in their lives. Suttree has a slight defensiveness about him, he remains at times, distant from the reader and we can see this in the fact that he normally observes things from afar - a dead body being dragged from a river, the night, a funeral etc. This distance is very important in understanding why this novel is often compared in style to those by William Faulkner.
One of the main things I enjoyed about this book, as you can imagine, was the writing style. The book had this brilliant sense of atmosphere that was all about the Southern Gothic and had these very bland moments where people could simply be sitting down, talking or even doing absolutely nothing at all and yet, it would still be able to move you. Let's take a look at one of my favourite examples of that:
The cabin was almost dark and Suttree walked around on the little deck and kicked up a stool and sat leaning back against the wall of the houseboat with his feet propped on the railing. A breeze was coming off the river bearing a faint odor of oil and fish. Night sounds and laughter drifted from the yellow shacks beyond the railspur and the river spooled past highbacked and hissing in the dark at his feet like the seething of sand in a glass, wind in a desert, the slow voice of ruin.
This is just one of many of the great and atmospheric quotations that populate the novel and draw the reader into the experience of Suttree's life. As the novel progresses, the one thing we do learn is that there is a severe sense of unrest in Suttree's own being and yet, we have to keep moving - we encounter characters, experience conversations and learn about the life of a man committed to fishing upon the Tennessee River. The character development through the atmosphere is absolutely fantastic.
In conclusion, I'm really glad I read this novel and I'm even more glad that I read it based on a recommendation from another person - now I have someone to talk to about it too. Cormac McCarthy truly is one of the greatest American writers of all time, but he really outdid himself with this one.
About the Creator
Film and Writing (M.A)
150K+ Reads on Vocal
IG: @AnnieApproximately
Pronouns: (she/her/hers)
Reader insights
Be the first to share your insights about this piece.
Add your insights