Book Review: "Shirley Jackson: A Rather Haunted Life" by Ruth Franklin
5/5 - a passion project on one of human history's greatest horror writers...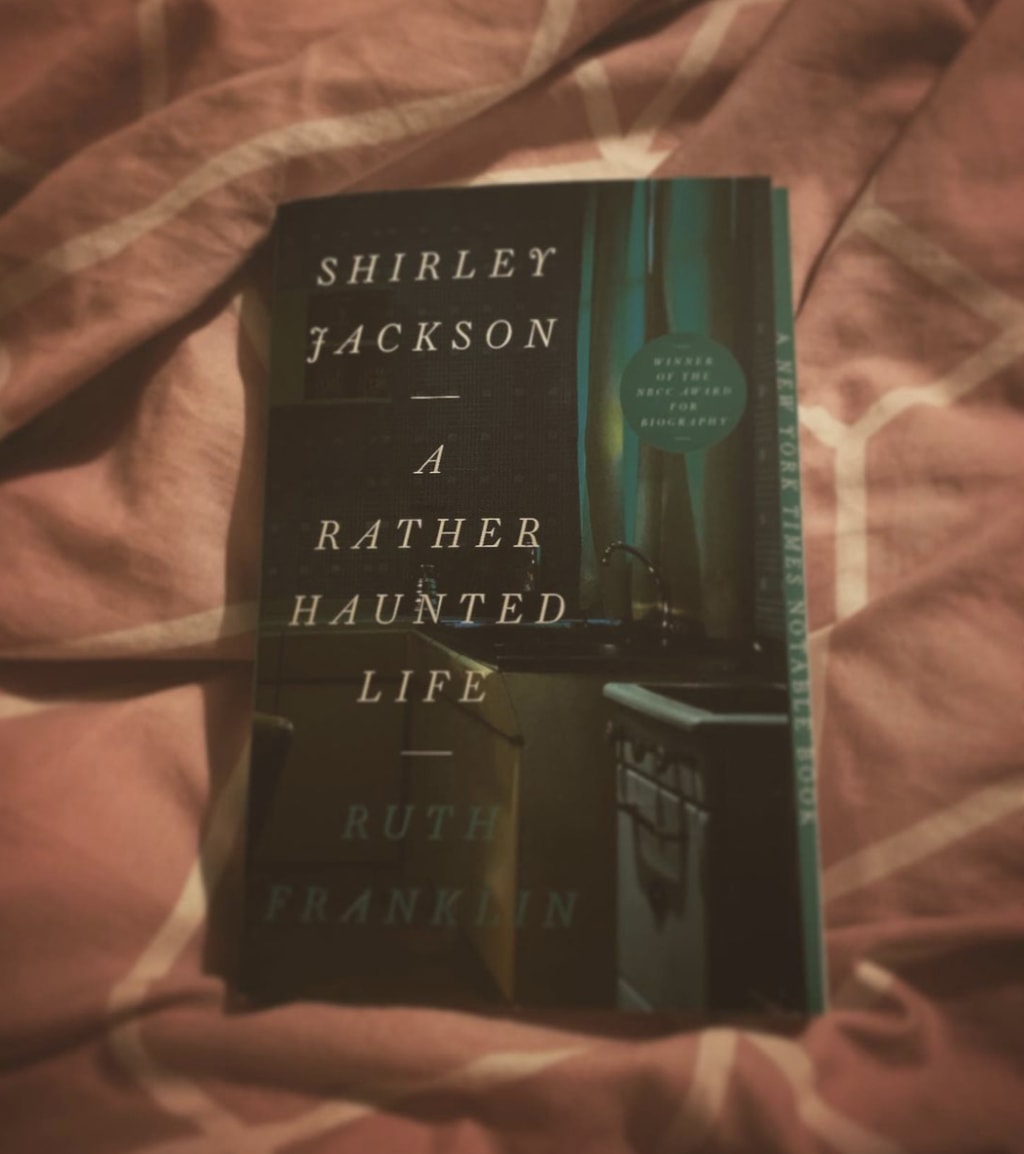 I love reading biographies when they are well written. I recently read a biography about Humphrey Bogart by A.M Sperber and Eric Lax. It was a brilliantly researched book with a great amount of personal insight into the life and tragedies of one of the world's greatest actors in human history. I recently read "The Zhivago Affair" - a book about the life and banning of Dr. Zhivago and its author, Boris Pasternak. Another brilliant rendition of biography, draped across a political background of constant war and censorship. I read a book by Steve Thomas called "JonBenet" about the young beauty queen who was murdered at only six years' old, her murder remaining unsolved to this day is haunting when you see just how small and adorable she was. It details her life in the industry and how she must have been pretty psychologically harmed by what she went through. From Vladimir Nabokov's autobiography through to one of the best books I've read this year - Lucasta Miller's "Keats" - this book on the legendary horror author, Shirley Jackson is the next book to be amongst them in great biographies.
When we read the book the first thing that we notice is that it not only details moments that we, as the public, know happened during Shirley Jackson's lifetime as fans of her work and looking into her life - but it also details various accounts around her. From her refusal to let people read drafts of her writing to the fact that she was warped by fears and depression, she pretty much lived the tale of Nellie in "The Haunting of Hill House". One thing that I do enjoy about Shirley Jackson though is that she and I share a listed mental illness - agoraphobia. The way in which the author of this book explores Shirley Jackson's agoraphobia, as an agoraphobic myself, I would say that it does not just draw on stereotypes and attempt to explain them. Instead, the phobia is weaved into the story and comes out as a practical part of Shirley Jackson's life - which is pretty much what it becomes if you have it. The notion that you must 'learn to live with it' becomes a reality and is far more realistic that what I have seen of agoraphobic writing.
The writing style as well, includes quotation from not only Shirley Jackson herself, but from the other people who were a part of her existence. Lovers, friends and others that, although Jackson was isolated, she saw regularly as people within her tiny circle and just gives us something else to hang on to - this woman was a person and she just wanted to be by herself and not with other people. Drawing on psychic powers, occultist obsessions and more, this book explores the true depths of what made Shirley Jackson's life a 'rather haunted' one. It goes from strength to strength to erase myths and fabrications, replacing them with a valid explanation as to why certain things were said to be happening to her.
On the whole, I believe that this text is possibly one of the better biographies I have read this year because of the fact it makes no attempt to say it knows everything and yet, chooses to offer a valid explanation by presenting us with research from the subject's life. Shirley Jackson is a truly interesting human being and from this text, you can definitely read and re-read (which I will absolutely be doing) the sheer amount of passion that has gone into writing this work of nonfiction and all of the intricacies involved.
literature
Film and Writing (M.A)
100K+ Reads on Vocal
Focus in Film: Adaptation from Literature, Horror Filmmaking Styles and Auteur Cinema
IG: @AnnieApproximately
Pronouns: (she/her/hers)