Book Review: "Shantaram" by Gregory David Roberts
4/5 - an insightful read I didn't think I'd do...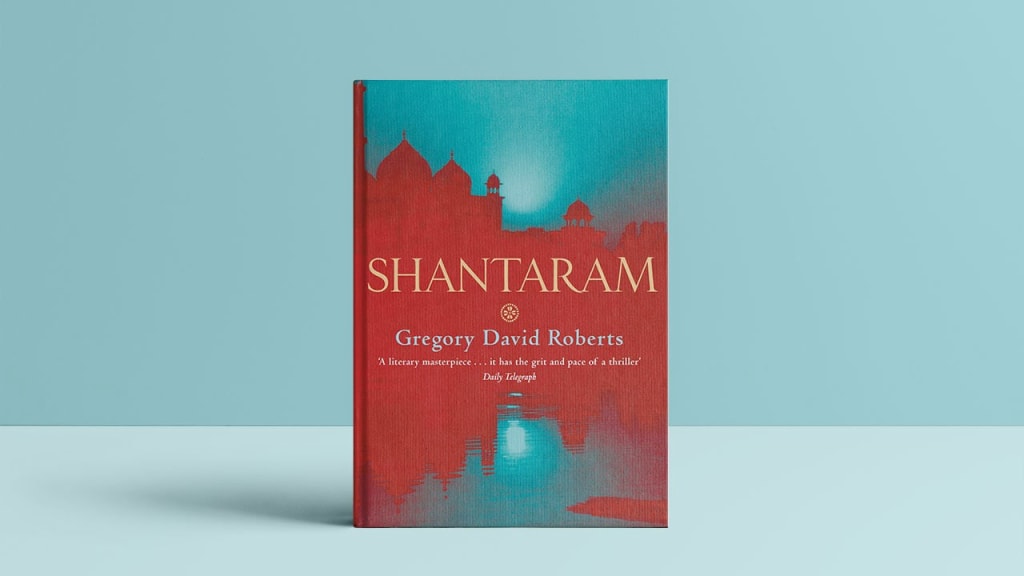 Image from: John Atkinson Books
The Reddit Book Club had a new book for February and March of 2022 - Shantaram by Gregory David Roberts. When I first saw it, it had to take a back-burner because I was, at the time, in the middle of some other books and a TBR as tall as I am. Ultimately, when I did read it, I started off really weirdly into the book - it was as if I wasn't sure whether I wanted to read it or whether I was only reading it because it was the book club book for those two months. At almost one thousand pages, Shantaram was about to blow my mind, but first it had to make me hate it.
The first few chapters, I remember, were an asbolute bore. I couldn't get into it and all the conversations were about stuff that didn't really relate to the development of the story except for the ones the main character had with Prabakar. I felt like the author was trying to do too much character development for too many different characters and it ended up just being pretty boring to read because all that was happening was that people were having these deep philosophical conversations with each other and speaking in ways that absolutely nobody would speak in a conversation with someone that they had just met. The dialogue in this part was poorly written at best. That part took me a couple of days to read.
Then, I read Chapter 11-36 in about two days. They were really pretty good. I enjoyed seeing the character development of our narrator as he learned the ways of Indians and the cultural differences between himself and them. I enjoyed the part where he meets Prabakar's family, stays with them and learns about the different living spaces that there are around India. This part of the book is especially dramatic and makes up most of the knowledge the character gains whilst he goes through some seriously shocking stuff such as: fires, epidemics, underworld dealings, drug deals, prison and torture etc.
Winding down to the final part of the novel, I was especially surprised at the way the character had changed since the beginning. There seemed to be something lifted from him in terms of anxieties about being 'found out'. But there was also a deep sadness that he carried around with him for everyone he knew that had died. His resolution changes entirely and we get an ending which isn't really an ending at all. Be that as it may, I thought the ending worked well.
Prabakar has to be one of the most interesting characters in modern fiction because of the fact he seems to be completely happy and happy to help our narrator with just about anything. He is a complex character who seems to have nothing in terms of material items - he does not want for money or fame, he does not seem to have any ulterior motive and no jealousy of anyone. He simply exists to be contented. He is a good-natured and king human being and that is really hard to find in modern fiction.
Apart from the romanticising of crime and the underworld and the strange obsession with his own ego - this main character of ours is someone I found fascinating though, I cannot say he was in his right mind most of the time. My experience with reading this novel has already been published if you would take a look through my profile page, you will find it there. Less of a review, more of a diary. But yes, I was definitely changed by this book.
About the Creator
Film and Writing (M.A)
150K+ Reads on Vocal
IG: @AnnieApproximately
Pronouns: (she/her/hers)
Reader insights
Be the first to share your insights about this piece.
Add your insights