Book Review: "Shakespeare: The Man Who Pays the Rent" by Judi Dench
5/5 - a national treasure's memories of the bard...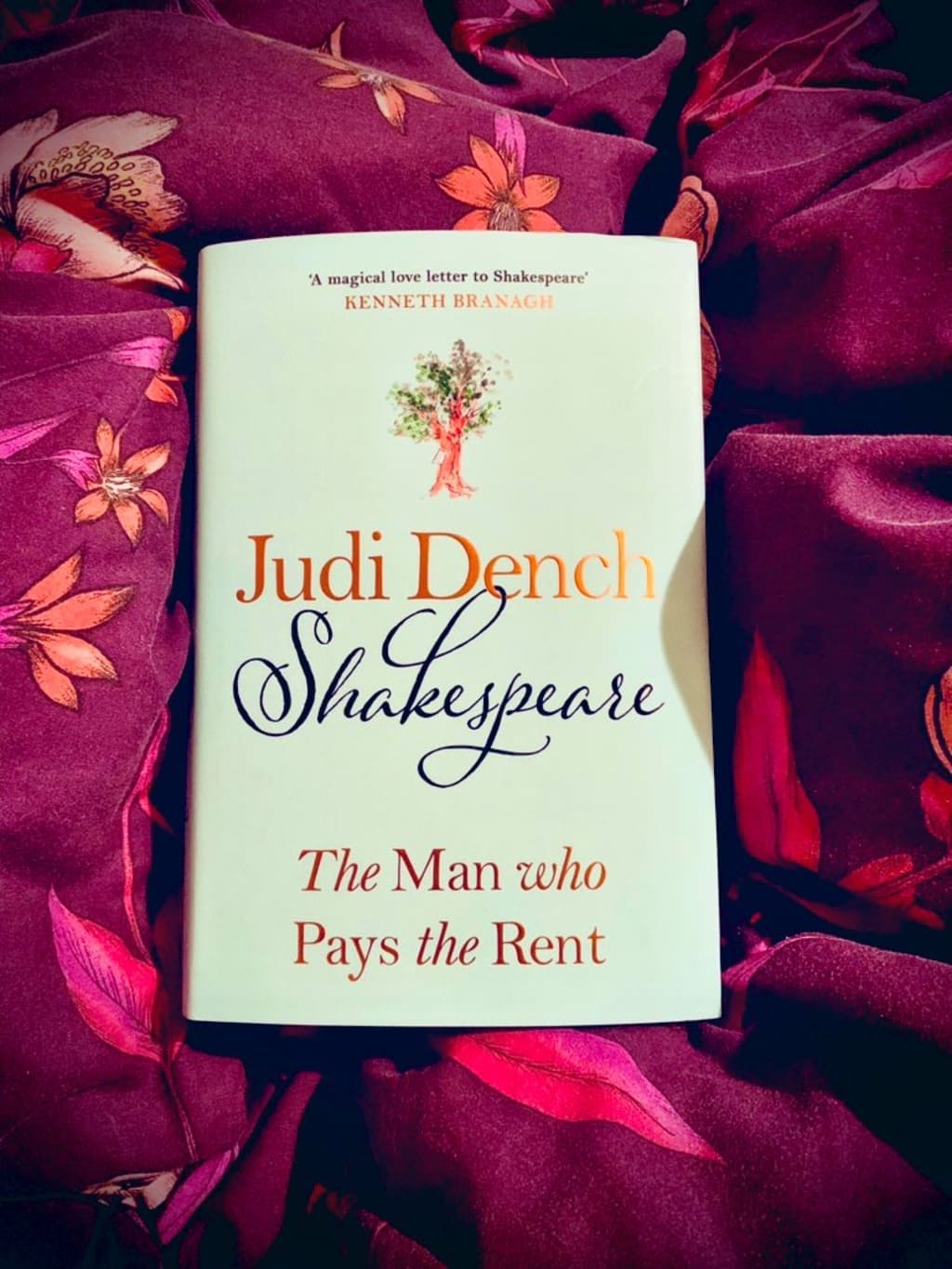 It is a lovely cover, I think
Is it true that when Trevor was asked if the Macbeths were the Nixons...

He said, "No, they're the Kennedys." They're the golden couple. They adore each other. And she'll do anything for him. If he wants to be king then it'll come to pass. 'You are glamis, you are Cawdor, and we know what's been promised next. You're going to be the effing King, darling.'
Shakespeare: The Man Who Pays the Rent by Judi Dench
The first time I ever saw anything with Dame Judi Dench in it was when I was a teenager and had watched the 1979 videotaped version of Macbeth that she and Sir Ian McKellan performed at the RSC. The lighting was minimal, only there to indicated whether the setting had been changed, the clothing was simplistic and the set itself was completely stripped of any distraction. Shining through was the Shakespearean psychodrama that has left many people afraid, in tears, confounded and disbelieving. To be honest, to this day it is one of the best versions of the play I have ever seen and by now I have seen possibly over 20-25 different versions of it. The only one that comes close is the recent film starring Denzel Washington and Frances McDormand.
This book entitled Shakespeare: The Man Who Pays the Rent is a series of interviews about Shakespeare, performance and a flawless career that Dame Judi Dench gives whilst she speaks of how Shakespeare has added to this experience - weaving his words into her life as she gives us moments from both. Starting with her memorable performance of Lady Macbeth in the 1970s, this book gives us a fantastic insight into one of the world's greatest actresses of all time.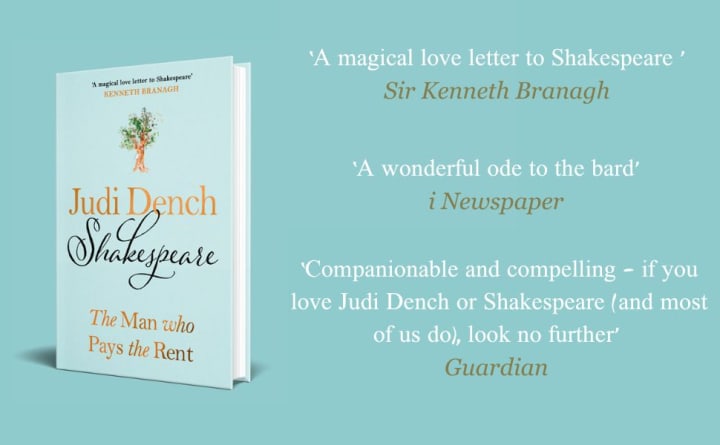 A part that I really enjoyed in this book was where she talks about Stratford-Upon-Avon and describes giving a speech there when she recieved an award. Personally, having been to Stratford-Upon-Avon many times, this really resonated with me. The descriptions of seeing Shakespeare's old haunts and the church where he is buried are amazing. I love the way she speaks about Shakespeare because it makes him seem not just real, but a human being as well. The myth gets somewhat stripped away and for those of us who love Shakespeare, we want more than anything for him to be humanised. Dame Judi Dench does just this with all of her experience, her acting, her travels intertwined with moments of his life like that of this chapter.
Another aspect I really enjoyed was the fact that this book was written entirely in dialogue. It gives a franker side to the book where instead of someone writing to sound academic, we have people who are talking to each other in a loving, endearing conversation with all the quirks of personality. This not only humanises the bard, but also makes the people of the book (interviewer and interviewee) seem more in touch with reality and more realistic to the reader.
It is quite an interesting way to do things and, as we read about someone's experiences, it adds another layer of reality where, if they remember something mid-conversation, we go off on a tangent for a while, returning to the main story afterwards. We get to experience all the memories of another person in the time they are remembering them. It makes everything seem a little more special.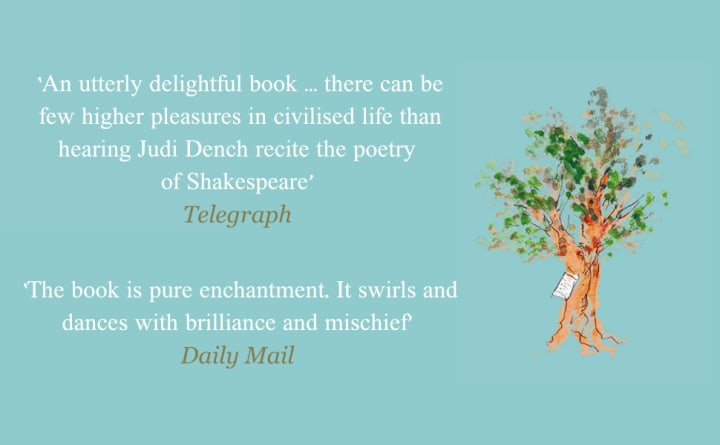 Covering every major female character of Shakespeare, we get characters such as Lady Macbeth and Titania, great powers of the plays, all the way to The Duchess fo York from Richard III and the female characters of A Winter's Tale. Dame Judi Dench shows off her wealth of knowledge and experience of playing Shakespeare's most beloved characters and her stories of the stage, working with some of theatres most beloved directors and creative minds. She makes the experience feel alive with memory and character as she describes working with people like Sir Ian McKellan and Peter Hall, Trevor Nunn and many more.
All in all, I thought that this book was a lovely addition to my books on Shakespeare because it adds a layer of difference. It is not all about academics and critical analysis, sometimes we just want to read someone's experience and stories. A life of Shakespeare is a life well-lived.
Reader insights
Be the first to share your insights about this piece.
Add your insights