Book Review: "Selected Essays" by George Orwell
5/5 - Shorter works of political philosophy...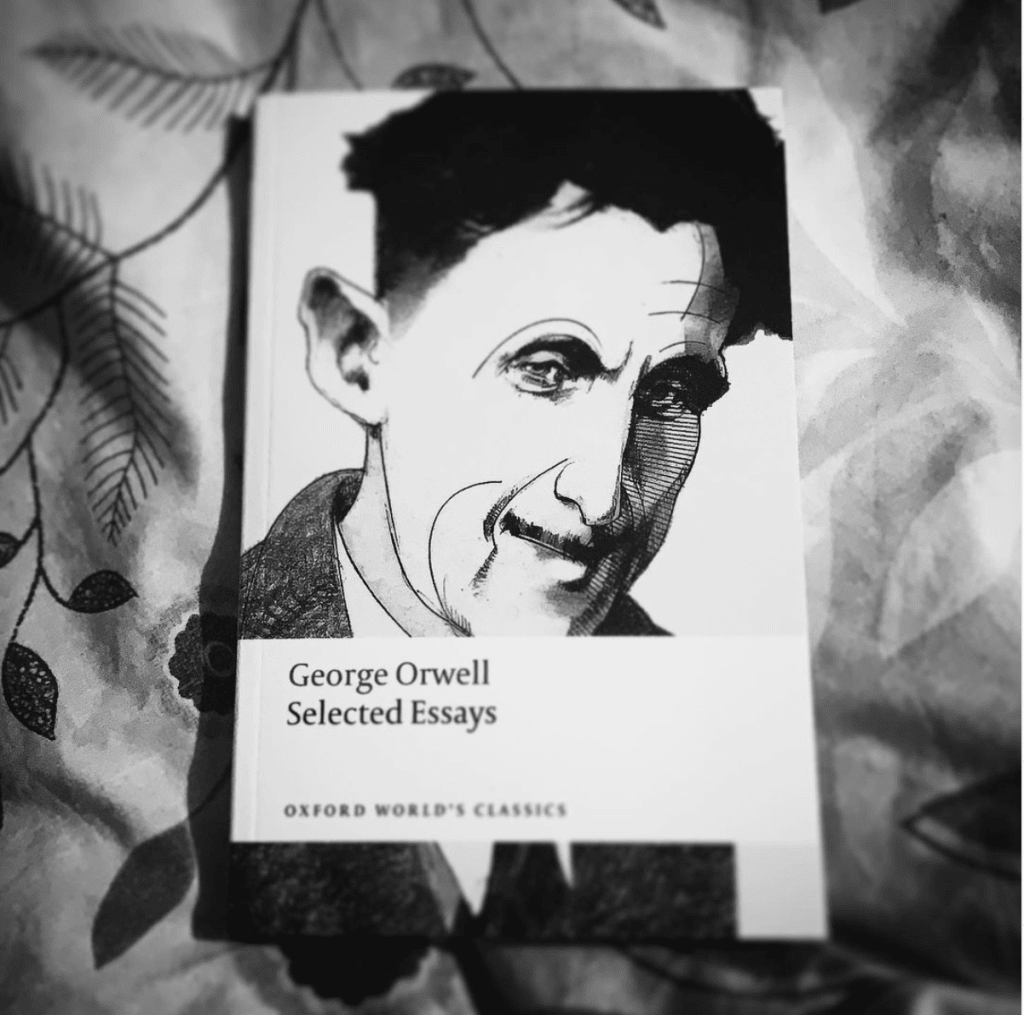 Georgr Orwell is probably best known for his works "1984" and "Animal Farm." My personal favourite book by him was always "Down and Out in Paris and London" because of the realism involved and honestly, I wish more people read it. This book is somewhat like my favourite Orwell novel in the fact that it is based within various truths and has a criticism on a number of things. Including Orwell's work on Charles Dickens and his famous essay entitled "Shooting the Elephant" - George Orwell attempts to reason with us whilst showing his readers that these things are perhaps linked in a wider web of economics and class systems.
Some of my favourite works in this book have included Orwell's criticism and essays on Charles Dickens, the story about shooting the elephant and even the one he wrote about Henry Miller's "Tropic of Cancer". But I think one of the most intriguing was the one he wrote about HG Wells and Adolf Hitler. As you can probably tell, George Orwell spares no thoughts inside his head - he will say exactly what he means when he means it and so, if you regularly read Orwell, you will find just what you're looking for politically and philosophically.
"When Wells was young, the antithesis between science and reaction was not false. Society was ruled by narrow-minded, profoundly incurious people, predatory businessmen, dull squires, bishops, politicians who could quote Horace but had never heard of algebra. Science was faintly disreputable and religious belief obligatory. Traditionalism, stupidity, snobbishness, patriotism, superstition and love of war seemed to be all on the same side; there was a need for someone who could state the opposite point of view."
[George Orwell about H.G Wells]
George Orwell's day was ever-changing and though he speaks of the literary criticisms surrounding the works of Charles Dickens, he also recognises the good that Dickens did for the younger, poorer classes - especially children. He recognises that though Henry Miller's works may be filled with erotica, there was a requirement to get the people talking about these things as activism against censorship (which eventually included the republication of "Lady Chatterley's Lover" by D.H Lawrence). In his essay "How the Poor Die" - Orwell explores all of these things interconnected. There is something about how the poor live and die that really touches him, the fact that the people cannot fight their fate but are expected to work their fingers to the bone for bigger, richer people, the fact that a first-world country is still having such a poor class that the children are starving and it honestly makes you wonder about the country's situation at the moment. Again, we have the worst economy since the wars and honestly, I see newspaper articles covering the fact that children are starving and it makes me angry as hell. Maybe George Orwell was on to something but the question is - why is it still so today?
As he goes through his essays on Charles Dickens - he states that even though Charles Dickens was rich, he was still trying to help out the people by providing a mechanism of anti-propaganda through his writing. These people were not doing work, getting paid and enjoying themselves - the workers were being exploited. Henry Miller was putting out anti-morale rhetoric which religious people tried to control but couldn't. HG Wells openly criticised the overlords of the government who put in censorship wherever they could. I think that after reading that very short essay on HG Wells, it has opened my eyes to my favourite Wells' book, "The Island of Dr. Moreau" and made me think about it in a whole different way with all of its extended metaphors.
Obviously there is a big difference between HG Wells and George Orwell, but I think that the point he is trying to make constantly in this book through his analysis of Charles Dickens, his essay on HG Wells vs. the traditional world and Hitler, his interpretation of Henry Miller and even his name-dropping of authors such as Aldous Huxley and others is that the requirement for the subverted point of view, the requirement for the opposite view has never been stronger. Out of this rises the revolutions of people like the Anti-Vietnam Movement, The Civil Rights Movement, The Stonewall Riots and even the Black Lives Matter Movement. George Orwell would be proud of the people who do not take it sitting down and this book is proof of that.
I would highly recommend this book because of its importance as not only a work of art, but a requirement for our apocalyptic times, a need for people everywhere, and almost as a working class call to arms.

Annie Kapur
Film and Writing (M.A)
British Born Punjabi Girl.
Focus in Film: Adaptation from Literature, Horror Filmmaking Styles and Auter Cinema
Author of: "The Filmmaker's Guide" series
Twitter: @AnnieApprox
IG: @AnnieApproximately
See all posts by Annie Kapur →