Book Review: "Roman Lives" by Plutarch
4/5 - Insights into Ancient Virtues and Vices...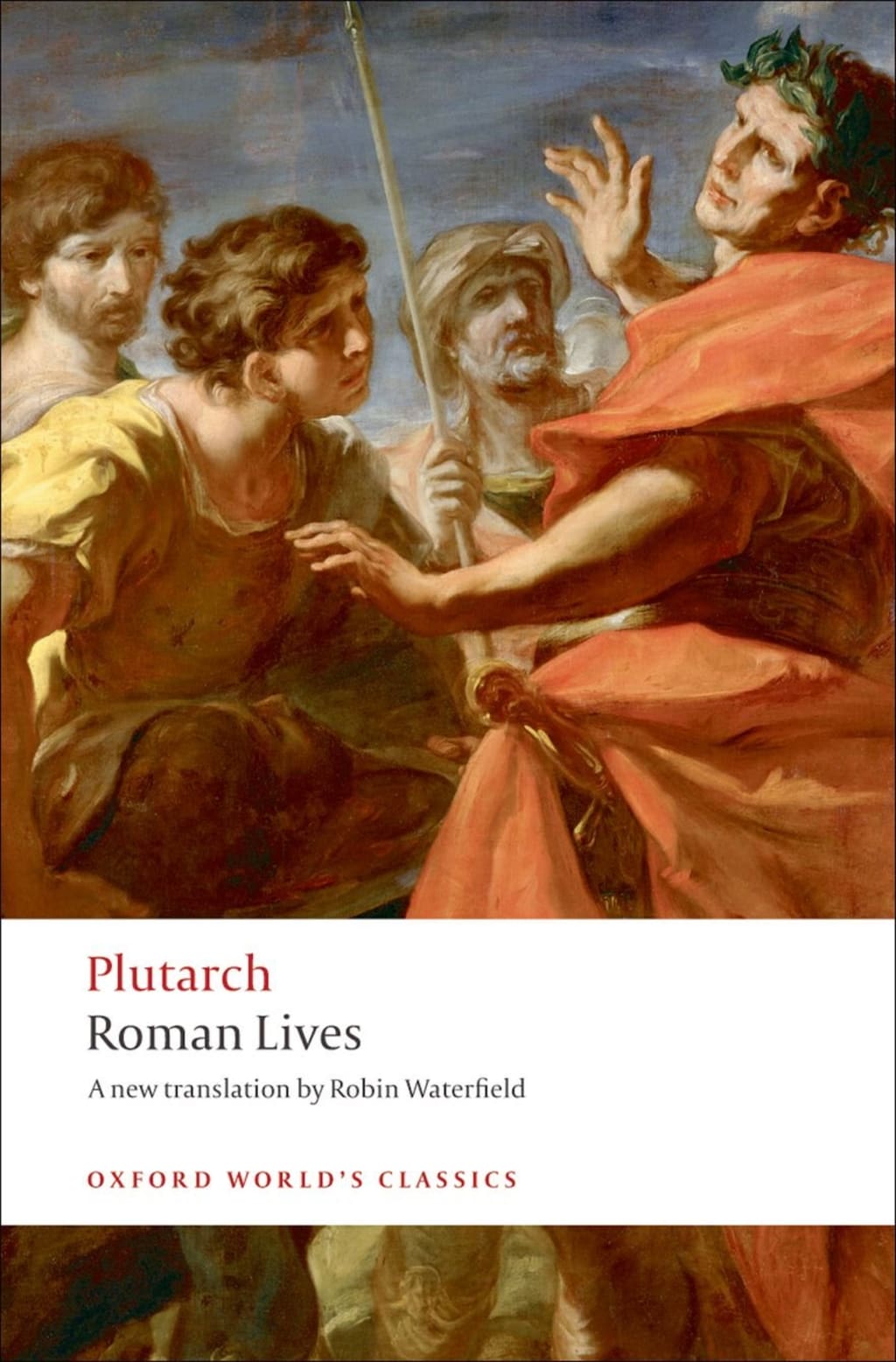 From: Amazon
Plutarch was born around 46-50 AD in Chaeronea, Boeotia, Greece. Being born into a well-connected and wealthy family meant that Plutarch's education and work came with an access often denied to poorer people of the region. Not having to climb the social ladder also meant that Plutarch's access to a good education let him behind the closed doors of the political atmospheres of the empire. This allowed him to critique and study the people higher up and thus, he came to deciding upon the most important Romans to write about from his unique historical perspective.
Plutarch studied philosophy in Athens, particularly under the philosopher Ammonius. Engaging in a broader range of studies including mathematics, metaphysics, rhetoric and literature made sure that these philosophical studies did not go to waste. There is no doubt to us today that Plutarch was a great mind. His studies would come to aid him in the future when he puts pen to paper and writes about the great Romans and Greeks throughout history.
Plutarch is best known for his "Parallel Lives," a series of biographies comparing notable Greeks and Romans. This work explores moral and ethical lessons through the juxtaposition of historical figures. Plutarch's "Moralia" teaches the reader about the ethics and morals of not just Plutarch himself, but those that are supported and inspired by his Athenian Philosophical Studies.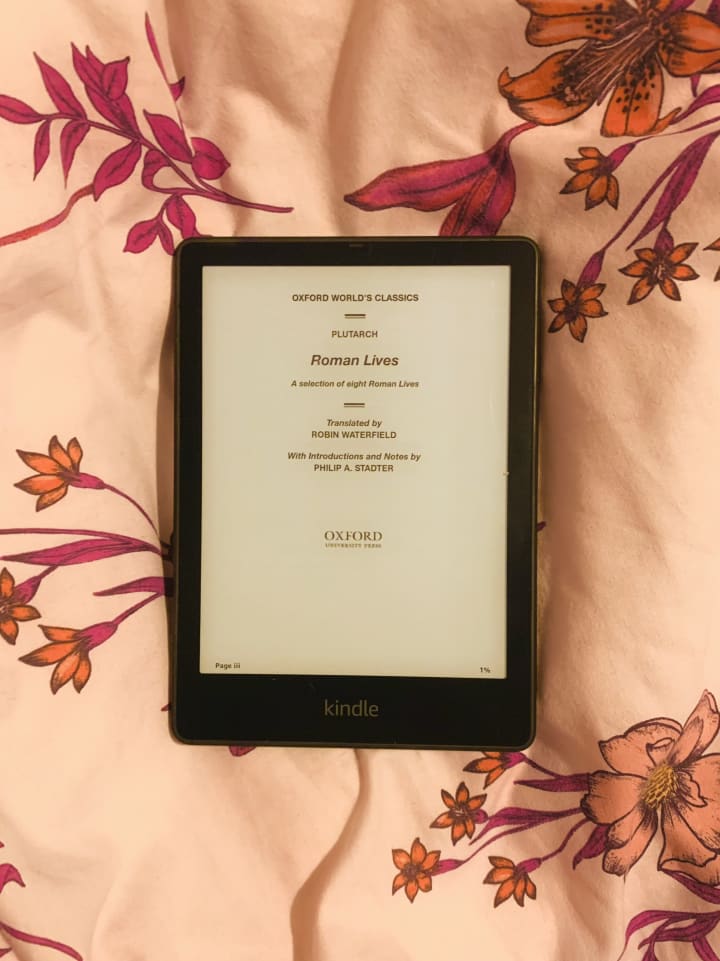 This edition of Roman Lives contains a selection of eight lives of Romans deemed important or worthy to write about for Plutarch. It starts with Cato the Elder, whom Plutarch describes as having red hair and grey eyes. A man who spent little and saved a lot of money, he is thought of as a firm but fair character, a man of great morals but of little funding and a man with a strong conviction. His opposition dies in poverty and yet he himself dies in wealth. Obviously, this book starts with the importance of not being complacent with funds - funding issues in the religious and political atmosphere is something that Plutarch would have experienced in his lifetime. This could be seen as a comment on his own time using a past life of an important figure as inspiration.
But not all the figures that Plutarch covers are wholly good. For example: one of the people he deems important enough to write about is Julius Caesar. Caesar, though we can all respect the military prowess, was not a wholly good or inspiring individual but his importance in Rome is pretty much unrivalled by anyone else. Basically the most famous (and in some ways infamous) people to ever grace Rome, Plutarch writes this man as an on-the-fence character of morals and ethics, though a thorough leader. Remaining pragmatic and unwavering in his two-sided approach to this character, Plutarch proves to be intelligent enough to hold two thoughts in his head at the same time. However, he does write more about his fame than his infamy, his advantages than his disadvantages, his great moves than his misfortunes.
"Cæsar is said to have been admirably fitted by nature to make a great statesman and orator, and to have taken such pains to improve his genius this way, that without dispute he might challenge the second place. More he did not aim at, as choosing to be first rather amongst men of arms and power, and, therefore, never rose to that height of eloquence to which nature would have carried him, his attention being diverted to those expeditions and designs, which at length gained him the empire. And he himself, in his answer to Cicero's panegyric on Cato, desires his reader not to compare the plain discourse of a soldier with the harangues of an orator who had not only fine parts, but had employed his life in this study."
All in all, I think that Plutarch's writing of Roman Lives is one of the great books of his age as he proves to be able to write concise yet interesting biographies of these people who were of key importance to the times in which they lived, in whatever subject that might be but more often than not were in some way involved in politics. It might be, at some points, difficult to decipher what he is trying to say in his opinions - but it is still an interesting read nonetheless.
Reader insights
Be the first to share your insights about this piece.
Add your insights