Book Review: "Palace of the Drowned" by Christine Mangan
3/5 - a gothic that could have done with one more revision...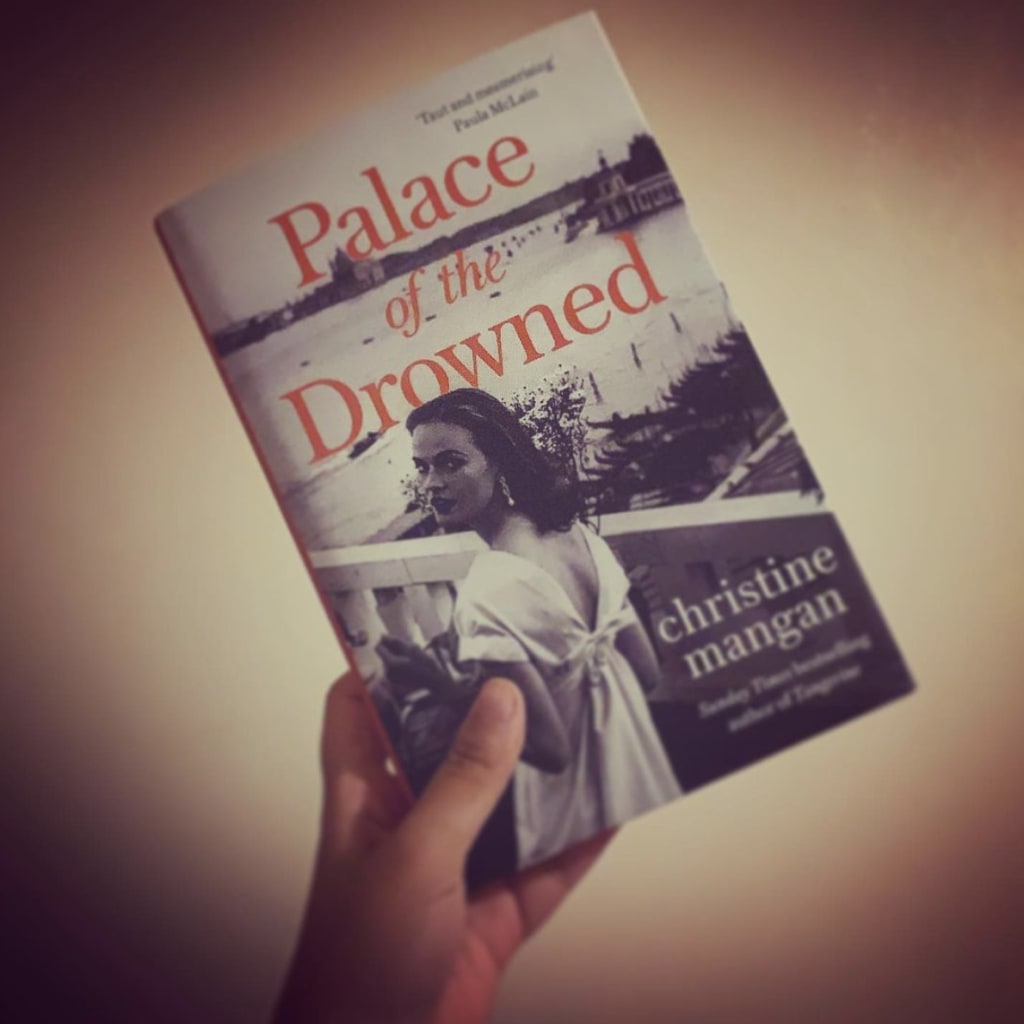 When it comes to literature about or set in Italy, there are many that I have read. There is a beautiful book about the Medici by Christopher Hibbert - quite a prolific writer of some of the most incredible cities and times in the world including the French Revolution. There is also an amazing book by the late and legendary author Jan Morris entitled "Venice". It has to be the greatest book I have ever read about the city and in the top five I have ever read about or set in Italy - it is a vibrant, historical and near-perfect guide to the history and culture of such an exquisite place. There are a number of others including obviously "Innocence" by Penelope Fitzgerald, "Hannibal" by Thomas Harris and also the strange and horrific "Monster of Florence" which is a nonfiction novel by Douglas Preston and Mario Spezi - based on the true story of a serial killer that terrorised Florence some time ago.
When it comes to Italian literature that is not written by Italian people, there is a certain amount of beauty they have to achieve to be able to depict their appreciation for the city. In books written by Italians, the beauty is almost innate, take Bocaccio's "Decameron" for example, you can feel the Italian culture and atmosphere seep through the book. With the book "Palace of the Drowned" by Christine Mangan - I think there is a number of ways it could have been improved and the Italian atmosphere is only one of them.
"Palace of the Drowned" is a gothic text set in Italy in the mid-60s about an author named Frankie and her best friend, a woman named Jack. Frankie begins the novel by getting lost in Italy, having booked the wrong train, she has to travel to another train station in order to catch it - hardly a glamorous trip. The book starts off quite quickly and honestly, that is not how I like my gothic novels at all. But, I gave the book the benefit of the doubt and carried on. When we actually come to the bulk of the book in which Frankie feels the strange goings-on, we have something that is very atmospheric and yes, it is very well written. However, I would have liked to have seen some sort of horrific build up to all of this to get the true classic gothic feeling like a Shirley Jackson novel rather than starting off so chaotic and quickly and then expecting me to have fully come down from that too feel the rest of the atmosphere in time for all the weird entities. I understand that the book is supposed to be this super-elongated metaphor for manic depression, but there are several revisions I would make to the story - starting off with those first five chapters. Cutting those out completely and replacing them with something that brings us into the character, into her life and why on earth she is in Italy in the first place, without us having to piece it together from the media following that she had whilst not in Italy.
The writing style is actually pretty good. I enjoyed the way in which we finally got to the atmospheric gothic sections and I enjoyed the way the writer, though sporadically, wrote about the Italian scene of the 1960s. I would say it required some heavier descriptions in order to stop it from looking cliché when it came to representing depression in a romantic city and in order to not glamorise the position that Frankie is in. However, it was well written while it lasted.
All in all, though I don't think I will read this book again, I would be interested to see what other books this author has written seeing as I am staying hopeful for other works. A lot of people have told me that I should read her book "Tangerine" and that I will.
literature
About the author
Film and Writing (M.A)
145K+ Reads on Vocal
IG: @AnnieApproximately
Pronouns: (she/her/hers)