Book Review: "Mikhail and Margarita" by Julie Lekstrom Himes
4/5 - intensity, oppression and the history of a great novel...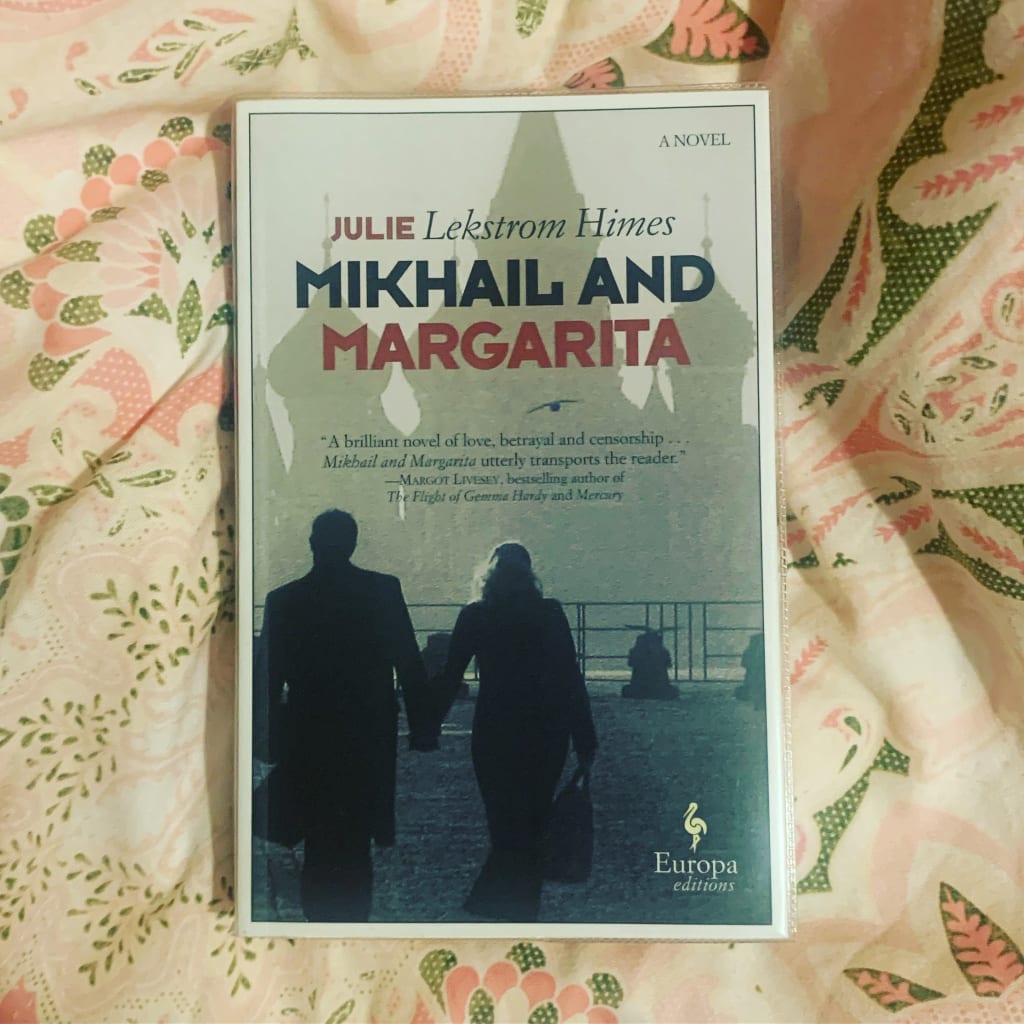 I have to admit, I read Mikhail Bulgakov's The Master and Margarita over ten years' ago now - it has been an awfully long time. I have seen it here and there but since, I have focused my strengths with Bulgakov on his other novels such as Heart of a Dog - which I would have to say is possibly my favourite by him. This book is a slice of history which I really did not know about before - I had heard of what happened in not a lot of detail, but to learn all of this information puts his career into a lot more context than it once did. It also puts into context the tyranny of the Soviet Union and the lengths that they really went to when it came to silencing people that they did not deem friendly to the state.
The book is set in 1933 and Osip Mandelstam has been arrested. This man is supposed to be Mikhail Bulgaokov's mentor, his friend and a man that supported him in the early days of his writing career. So obviously, we have an absolutely distraught Bulagkov here as well. But it's not just that. There is another side to this arrest which invovles an agent who wants to destroy Bulgakov's career by exposing him as an enemy of the state. During this time, he is watched and followed but has also fallen in love with a woman called Margarita. He becomes more and more infatuated with her and realises that he must write a book that will become his best known masterpiece: The Master and Margarita.
One thing I loved about this book is its honesty. It does not hold back when it gets into the deep, psychological and existential view of what happened to Mandelstam when he was arrested. The descriptions are often very vivid with a deep concentration on the theme of existence and what in time, will become your reality when you are arrested by the state. Mandelstam states on page 130:
"I don't know if it's the beatings. Or the isolation. Maybe it's something else. At some point you stop living for your release. You stop thinking of your wife, of your future. You stop thinking." He paused. "You only live. Questions are asked and you answer them. There is food and you eat. There is pain and you cry openly. If your life were to suddenly end; you think this is how life is; this is how it ends." He seemed to search Bulgakov's face for comprehension. "You have no regret, no sense of loss. No care for those you leave behind. You do not consider that it could have happened any other way." The loveliness of the afternoon grew deceptive...
That paragraph was possibly my favourite paragraph in the whole book because it seems to make time stop. Everything just stops as he's explaining this and it shifts slowly but surely into Bulgakov's own reality. He notices it, but does not speak until after. Mandelstam creates this atmosphere of a cold, almost brutal existence in which nothing happens and nothing goes anywhere, and there is simply no thought and no being. As the paragraph moves on, the sense of being is reduced to a nothingness on the lines of death and how if you were to die, you would not care because you see it as the inevitable option. It's such a depressing but also such a deep and intense passage.
I thought this book was written brilliantly, it was a kind testament to the writer. The only issue I ever had with it was the blandness of the ending, which I feel was not written as well as the rest of the book due to its abrupt nature.
About the Creator
Film and Writing (M.A)
150K+ Reads on Vocal
IG: @AnnieApproximately
Pronouns: (she/her/hers)
Reader insights
Be the first to share your insights about this piece.
Add your insights