Book Review: "I'm Not Scared" by Niccolo Ammaniti
5/5 - the weird, the strange and the downright traumatic...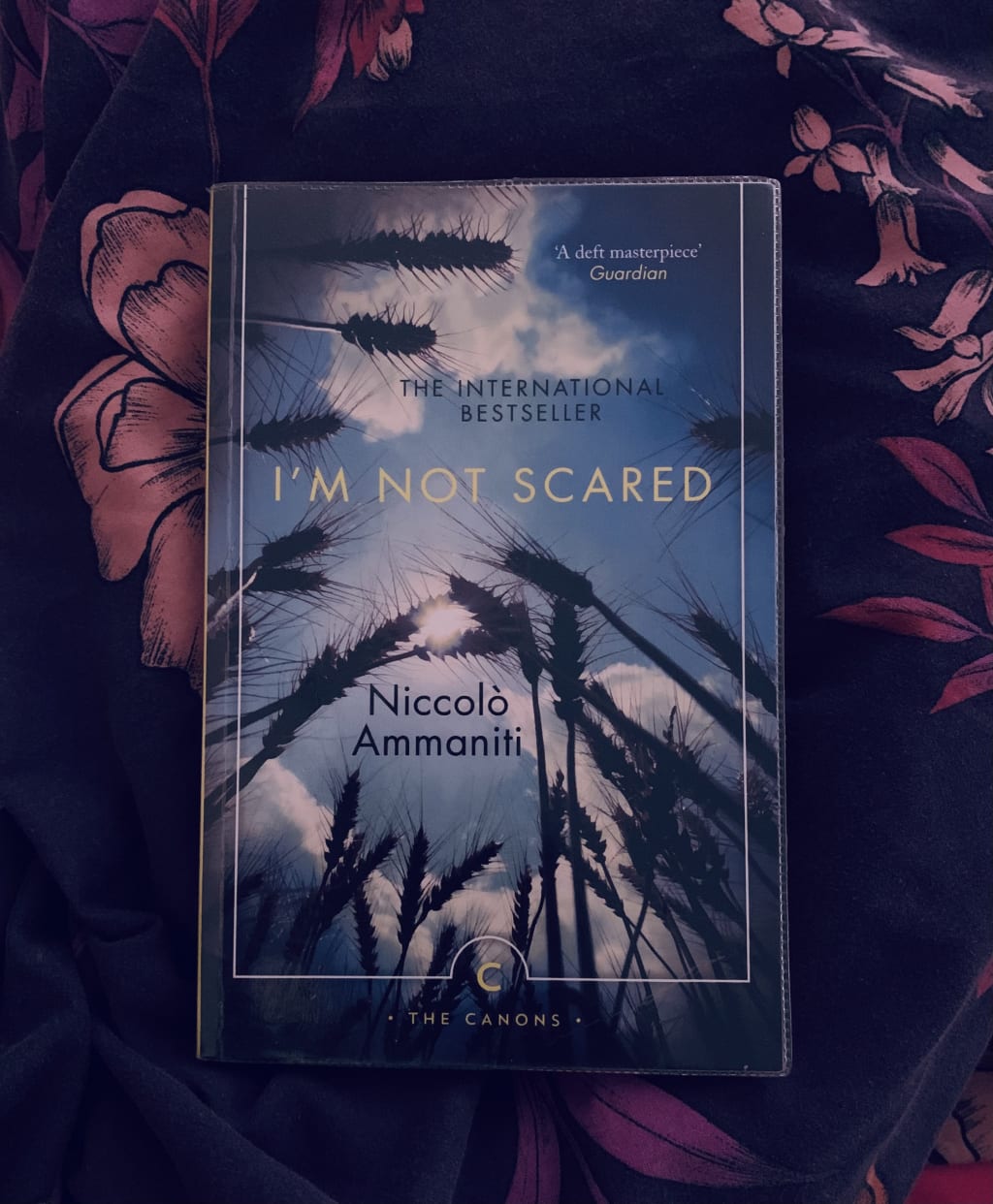 I've never heard of this author before and so it would count as a part of my one random book per week. If you don't know what that is, it is where I grab one book by an author I've never heard of before who has written a book that I have not even remotely heard of before. I cannot have heard of it through conversation or on Instagram or anywhere else. It has to be a book that has never even been mentioned to me before. This week, I chose this book entitled: I'm Not Scared by Niccolo Ammaniti. Let me tell you, at times, I was pretty scared.
Michele and his sister go and play outside on a regular occasion and there is something really strange that happens one day. One day, Michele sees something that he cannot get out of his head, something that he cannot tell anyone about and something that he is brutally frightened by. As the days go on, Michele becomes more and more frightened, describing what he saw as part of his nightmare in intense detail, something keeps on dragging him back to wherever he was before.
Another thing that happens is that the world around him unfolds, as the climax approaches, we get some speakings of things that you cannot believe happen. For example: one man who lives nearby owns pigs who were once apparently seen by another person eating a daschund while it was still alive. This is something not only absolutely disgusting, but the atmosphere of strangeness adds to the event as becoming something even more shifty and frightening than before.
I think I am quite happy I found this book, I would not have found it otherwise. It explores the idea of innocence in childhood really thoroughly and that there is stuff that you should not let children in on, not only because it might scare them but also because it can cause irreversible trauma - as in the case of Michele and what he saw. This event of what Michele sees causes all the trouble that happens in the book later. There is something deeply psychological about this, especially when it comes to Michele's sister later on as well.
The atmosphere of this book was simple, from the lightness of childhood, it becomes darker and darker, things begin to change and like Alice in Wonderland, innocence is lost in the darkest of times. I thought that this book was clever in the fact that it was so psychological as well - normally books as dark as this don't tend to show the child's psychological aspects because of the fact that children are seen as too simple to have complex emotions. But from the nightmares to the daylight terrors, there is something really disturbed about the character of Michele even if the people around him say disturbing things often, Michele is still clearly the most disturbed child out of all of the children.
The one thing I could not figure out was the ending because honestly, I don't really know what happened. It is a strange ending without much closure that ends on a weird note of harm and aggression, almost like darkness slowly creeps in. Though a weird ending, I thought that it worked with the book and an ending with too much closure would not have finished it correctly for how strange the book is. Even though I enjoy closure, ending and lots of denouement*, it isn't really about what I want is it? No.
In conclusion, you have to read this book. Though it looks simple, there is something really complex about the emotions running underneath it and you'll question whether it really happened at all.
* the part of the narrative where things are resolved and problems and lose-ends are tied up.
Reader insights
Be the first to share your insights about this piece.
Add your insights