Book Review: "Her Radiant Curse" by Elizabeth Lim
5/5 - I could not give Elizabeth Lim anything less...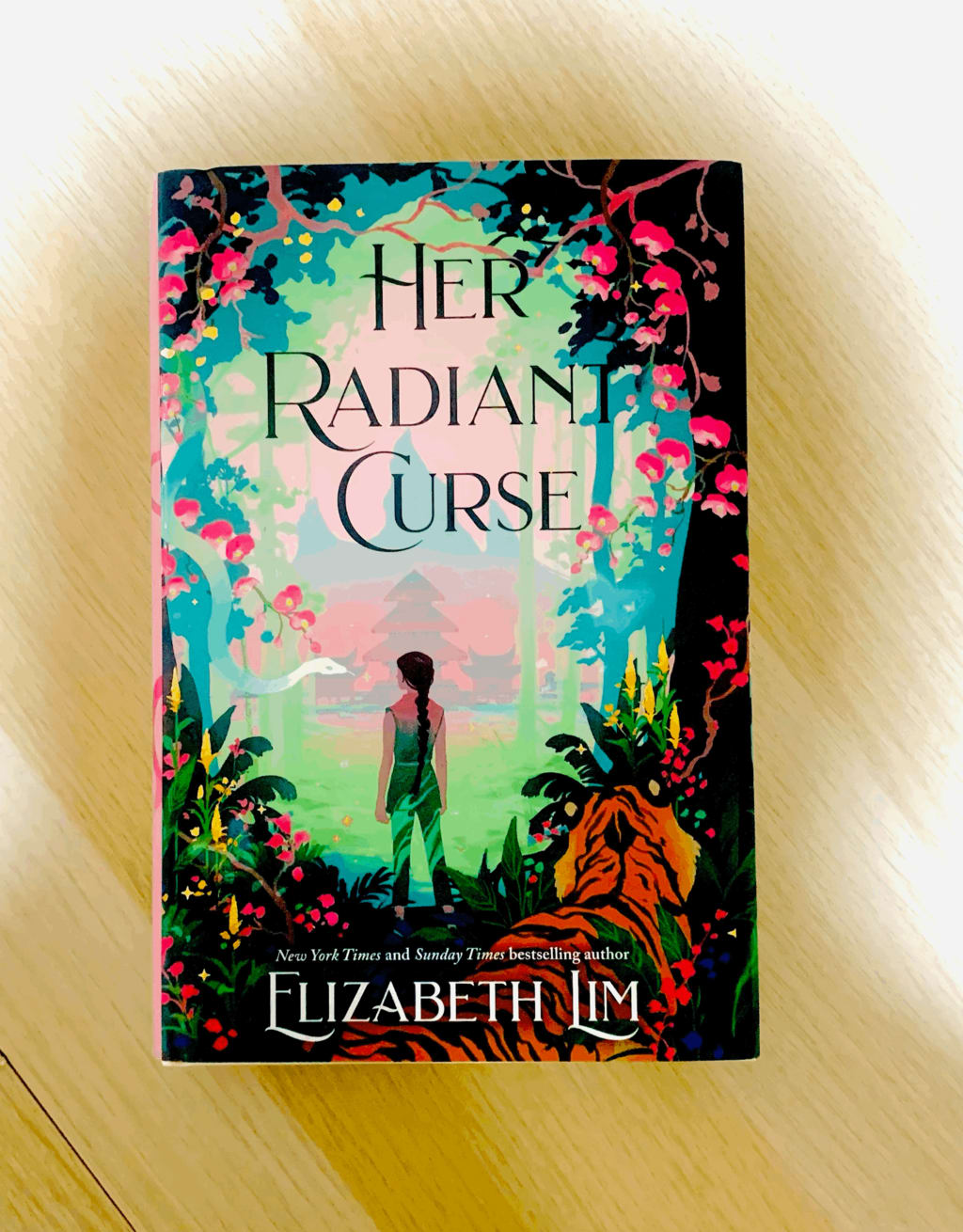 This book cover is beautiful
I have to admit that I am a big fan of the book Six Crimson Cranes. It is a clever fantasy novel filled with excitement and brilliant storytelling; the sequel The Dragon's Promise is a high-fantasy novel that definitely lives up to its predecessor. In the world of Six Crimson Cranes, we seem to have an off-shoot novel named Her Radiant Curse. About sisters, one who is beautiful and the other who looks monstrous - the elder has sworn to protect the younger but, keeping with the main themes and traditions that made Six Crimson Cranes so great, a sibling will have to put their life on the line for the other - often with intense consequences and incredible character development.
"I wish that one day someone will love me. Someone will look me in the eyes without fear or pity. Someone will take away the loneliness etched in my heart so that I will know what it's like to be loved. So I can laugh without tasting the bitterness on my tongue once the sound fades."
The story centres around Channi and her sister Vanna. Channi has been cursed with a monstrous face of a serpent, complete with poison in the blood as she was trying to save her sister, Vanna. Channi is then cast out by society and even her own parents as the only person who truly loves her is her sister. Unfortunately, Channi must step in again as Vanna's life is put in danger by a dangerous demon witch. And yet, without any hesitation or question whatsoever, Channi is once again ready to risk everything to save her sister.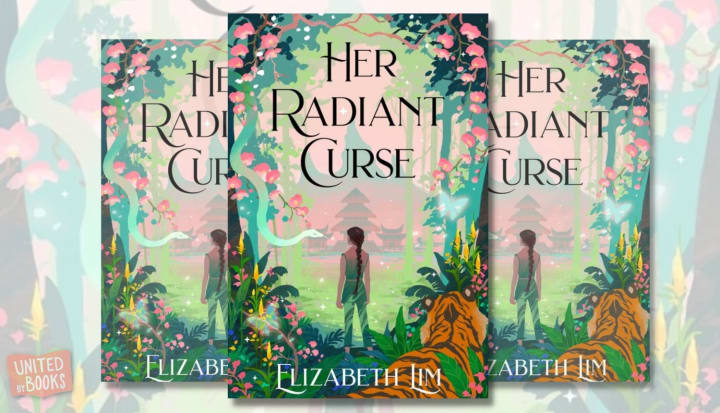 A story about how sisters bond, how they must help each other to save the other, and how external appearances should not dictate your ability to love and be loved - Elizabeth Lim weaves a fantastic tale with some truly unforgettable moments as she completes a backstory that many have been waiting for. (Though, of course, we are also still waiting for the next story in the chronology of Six Crimson Cranes too, but you know what I meant).
I think that one of Elizabeth Lim's greatest strengths is her ability to write well. Her descriptive writing is absolutely amazing, engulfing the narrative with great images of appearance layered and interwoven with atmosphere, themes and symbols and, most of all, emotion. She proves that in her writing, she is able to think on many different levels and through this, she creates entire worlds in which these characters exist, grow and develop.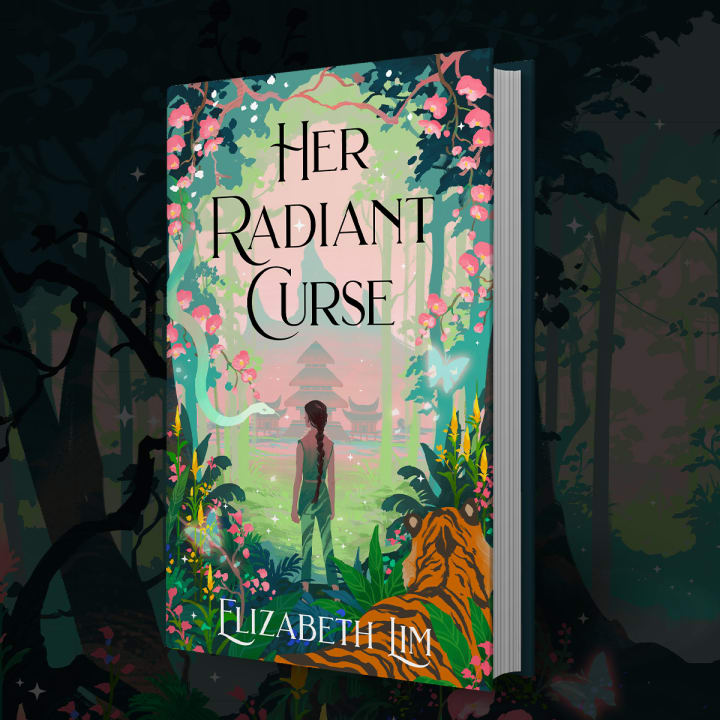 Another one of her great strengths is her storytelling ability. Compelling and filled with complex characters, Elizabeth Lim creates unforgettable narratives within the lives of these people who will go on to become fan favourites of the series. Her character writing in this book starts with a short backstory and then flashes forwards to many years later in which things have been experienced and characters have grown and yet, we as the reader feel like we have not missed anything. We gain access in this narrative to the inmost thoughts and behaviours of Channi as she narrates her story with grief and sadness but also with a fiery heart and a strong mind, ready for combat when it comes.
I feel like I am forever waiting for the next Elizabeth Lim novel and, even though it can seem like a long wait at times, it is always worth it. Her novels are filled with folklore and adventure, fantasy and romance and her characters are as well-written as they are memorable. More than often, her blend between the medieval atmospheres and the modern psychologies of the characters come together to make a complex and intense social background filled with twisted morals which make the reader think about the differentiation between right and wrong.
All in all, I think her novels are amazing and Her Radiant Curse is no exception to this rule. This novel is an adventurous and intensive masterpiece of fantasy and more than often, feels like I am delving into something entirely new and original. There are no writers at the moment like Elizabeth Lim and I am looking forward to all of her future works. I am sure they will be just as amazing as this one.
Reader insights
Be the first to share your insights about this piece.
Add your insights