Book Review: "Don't Look Now and Other Stories" by Daphne Du Maurier
5/5 - a modern gothic masterpiece...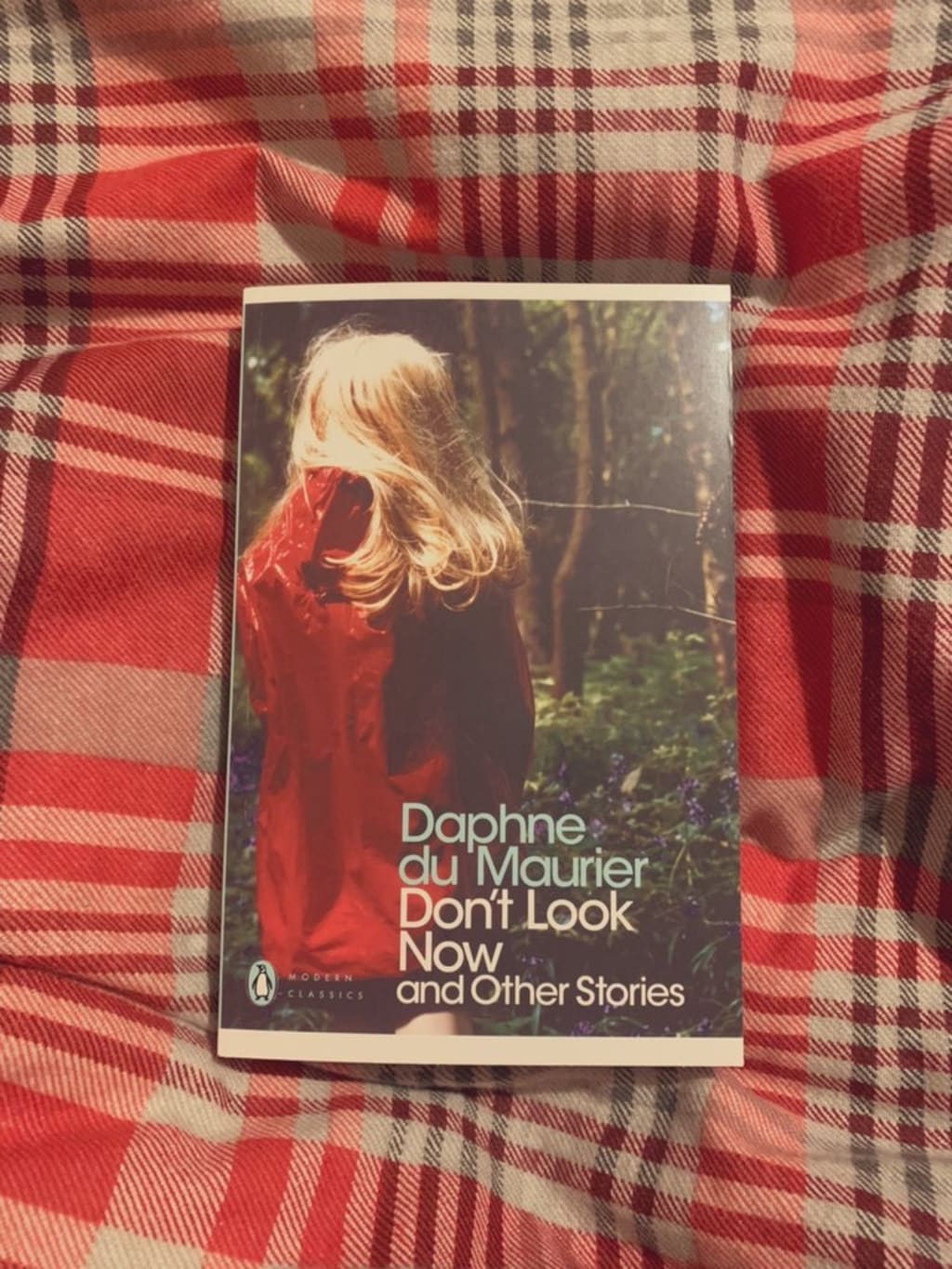 I think I must have watched the film Don't Look Now for the first time when I was around fifteen years' old. It was a brilliant film and I thought the themes were very cleverly used, the symbolism was incredibly intelligent (especially the subtle use of the colour red) and the amazing acting was yet another plus to that. Don't Look Now as a story is a sophisticated psychological thriller filled with mind-turning descriptions in which we cannot make out that there is truly something going on here, or maybe it is happening in the character's subconscious. One thing is for sure though, if the film freaked you out - maybe you shouldn't read this book. It is absolutely psychologically disturbing when you really sit down and think about it.
Don't believe me? Just read this description:
The canal was narrow, the houses on either side seemed to close in upon it, and in the daytime, with the sun's reflection on the water and the windows of the houses open, bedding upon the balconies, a canary singing in a cage, there had been an impression of warmth, of secluded shelter. Now, ill-lit, almost in darkness, the windows of the houses shuttered, the water dark, the scene appeared altogether different, neglected, poor, and the long narrow boats moored to the slippery steps of cellar entrances looked like coffins.
This is something that is repeated through the whole book, no matter the sotry. This comparison between something seemingly normal to a character's psyche in the book. The character's mind is not wholly in the correct place and so, when we end up seeing through their eyes, almost, we end up seeing a world which is twisted by depressive episodes, nightmares and hauntings. It is a terrifying way to read a story which somewhat resonates with the stuff that happens during the Goya episode of The Haunting of Hill House by Shirley Jackson.
My favourite story was possibly Not After Midnight which had an incredible use of description in order to move the story ever so slightly forward, piece by piece. It is about a schoolteacher who, now having some free time, sets off on a mysterious American couple who tend to do things after midnight. Filled with mythical oddities and stories of old, this tale is basically the ordinary man who is thrust into a situation he cannot fully understand but he must make sense of if he wants to survive. A brilliant and slightly threatening tale, it is dark and somewhat whimsical for Du Maurier's tastes having a true sense of the almost freakish fantasy gothic which ran the 19th century literary scene.
I thought this book could possibly be best explained as a gothic which is happening mostly inside the minds of the characters. In the story Border-Line Case for example, there are massive shocks and turns that are described best by looking at the psychological implications upon the main character. It is either something happening to change the main character or something happening because of their current state of mind and Du Maurier is probably the best person to recreate that on the modern scene for readers who like to get completely immersed in the atmosphere.
In conclusion, I think that Du Maurier has done yet another amazing job after her stint with The Birds and The Apple Tree in that she yet again, has more writing that shows us that she basically owns the genre of psychological thriller and psychological horror. Her writing is often intense without being crude or gory, she has shown a great range of skill over her life but this just takes it to a new level entirely.
literature
Film and Writing (M.A)
125K+ Reads on Vocal
IG: @AnnieApproximately
Pronouns: (she/her/hers)