Book Review: "Daughters of Sparta" by Claire Heywood
1/5 - Dry, bland and soulless...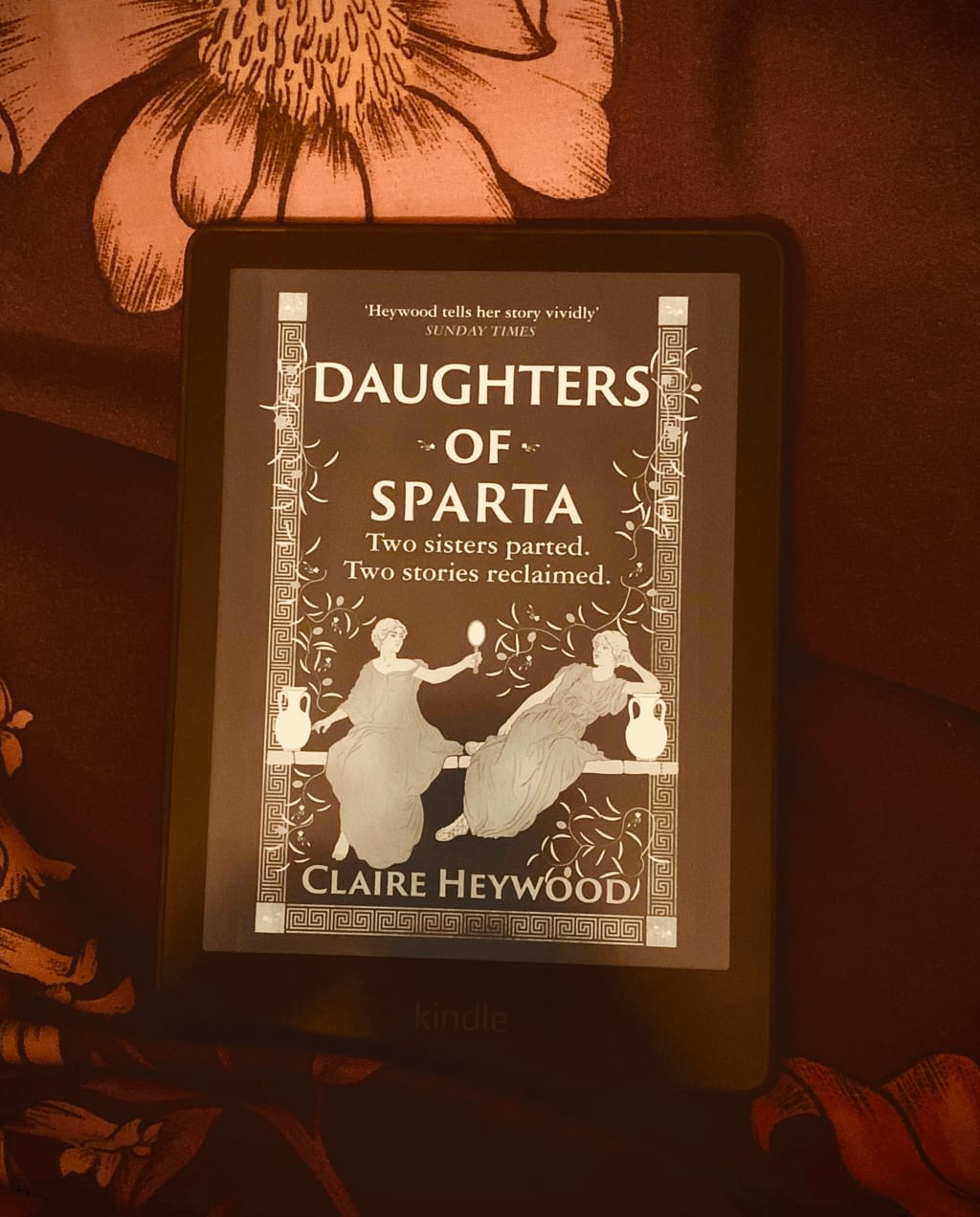 This novel really did not explore the same Clytemnestra I had known and read about...
I have read many, many different retold stories of Greek Mythology. My favourites include but are not limited to: A Thousand Ships, Pandora's Jar, Stone Blind, The Children of Jocasta and Divine Might - all by the legendary Natalie Haynes. Then there is Ariadne and Elektra by Jennifer Saint. After this there is Clytemnestra by Costanza Casati and obviously any book by Madeline Miller or Mary Renault. When it comes to books about mythology or mythological retellings, the one thing I respect is the attention to story and truth. There are certain truths explored in each Ancient Myth on which the foundations of societies were once formed, built and constructed. I have to say though, after reading Daughters of Sparta, I am now in two minds about whether giving this a go after such great mythological retellings and explorations of truth was such a good idea after all.
I found this novel in my Amazon recommendations and, after never having heard of the author or the book, decided to buy it regardless of how many times I had heard this story before. From reading the very first chapter, I knew that I did not quite get along with the writing style. There was no development, there was no magic, there was no atmosphere - it felt like it was meant to be a children's novel as opposed to an exploration of a complex sisterhood from ancient times.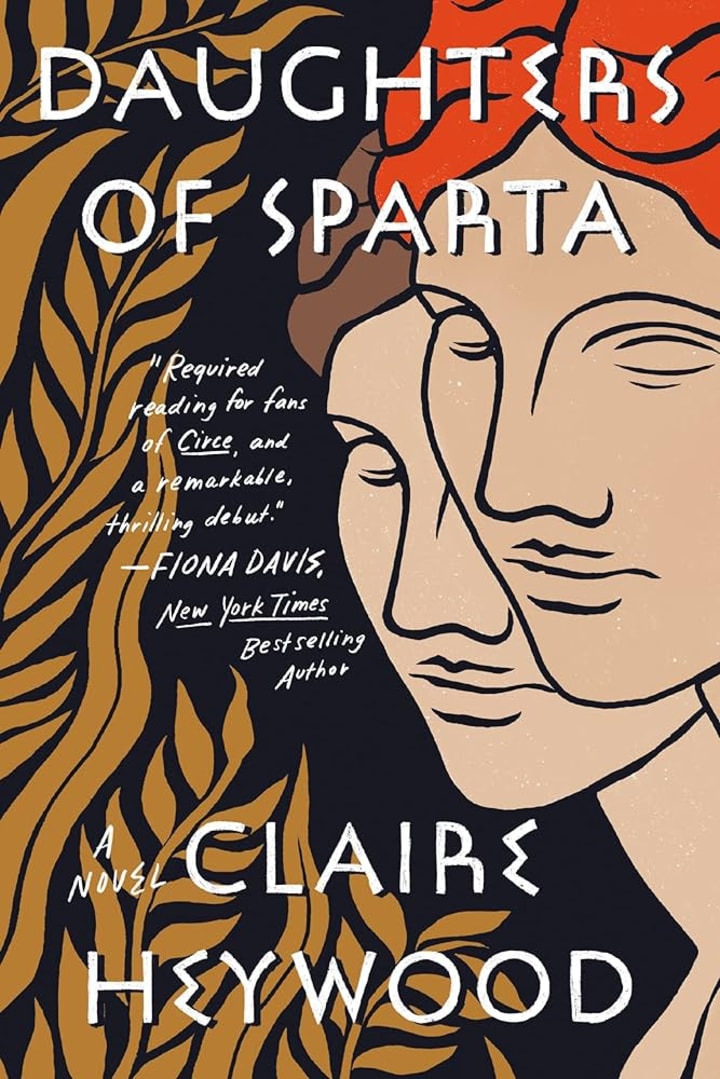 The novel goes through the entire thing from the two sisters growing up together all the way through to the reason the Trojan War started, and then through the war and home again - finally, we end up with that tragic ending we always do. However, at little over 300 pages, it seems like time just flew by with nothing really grabbing the interest of the reader. A lot of it was very bland and dull with barely any character development and not much of a tone change throughout the story.
The one issue I had with the story is that Clytemnestra is one of my all-time favourite characters from mythology because of her complex and compelling nature. In Costanza Casati's novel Clytemnestra, this is explored in some real in-depth plots and events of the character's life. However, in this book by Claire Heywood, Clytemnestra is reduced to a whiny unremarkable side-character of an even more unremarkable Helen of Troy. How this novel could have made two of the most iconic women of the Trojan Cycle an absolute bore is beyond me.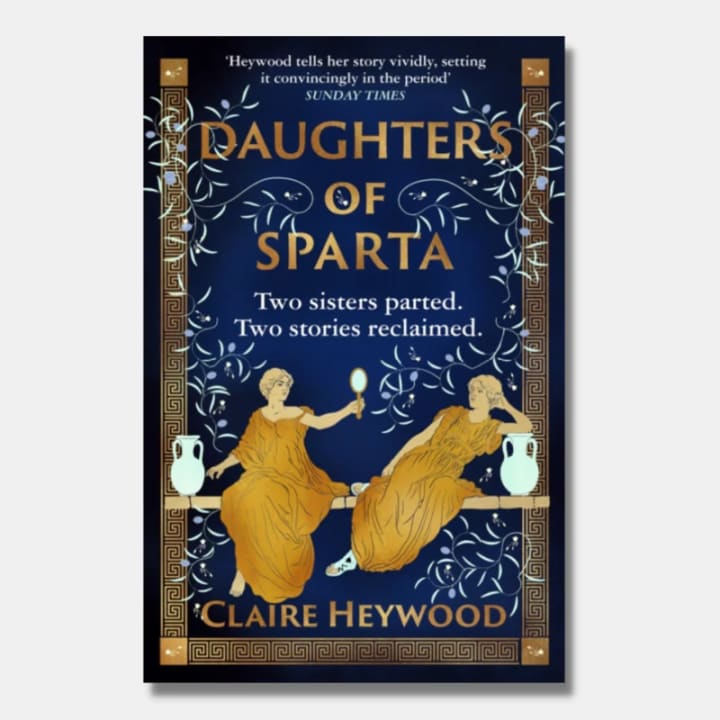 Clytemnestra, in her own narrative, is a woman filled from top-to-toe with a Lady Macbeth kind of 'direst cruelty' and her rage is pure fire and passion. Heywood's book seems to reduce her to nothingness with the character having little personality and virtually no character development throughout the text. You do wonder about whether this woman actually read The Orestia at all. And if she did, how did she miss all that rage?
A lot of the characters did not have their proper places. There was no place for Cassandra the priestess who's story got casually omitted for some reason even though the character herself was literally right there in the novel. Paris's first wife never turned up at all. The Leda and the Swan narrative was a complete mess in which the whol suggestion of Helen having divine parentage was a bit lacklustre. Patroclus's death seems to have gotten lost in translation - the book mentions the death of Hector but not of Patroclus. This seems confusing because the very reason Hector dies is because he killed Patroclus. Several more omissions involving the Trojan War happen and if you had not already read so much Iliad and Iliad off-shoot works, then you would probably be very, very confused.
All in all, this work was a little bit of a mess. From leaving out the horse to the unimportance of Paris's death all the way down to the very nature of the character of Clytemnestra lacking in so many ways she should not lack - the book tried and failed to deliver the truth and power, the beauty and terror, the overwhelming sense of dread that the source material does (or any of the other works I have mentioned do, for that fact). This book felt dry, bland and soulless.
Reader insights
Be the first to share your insights about this piece.
Add your insights