Book Review: "Clock Dance" by Anne Tyler
5/5 - another success by a great writer...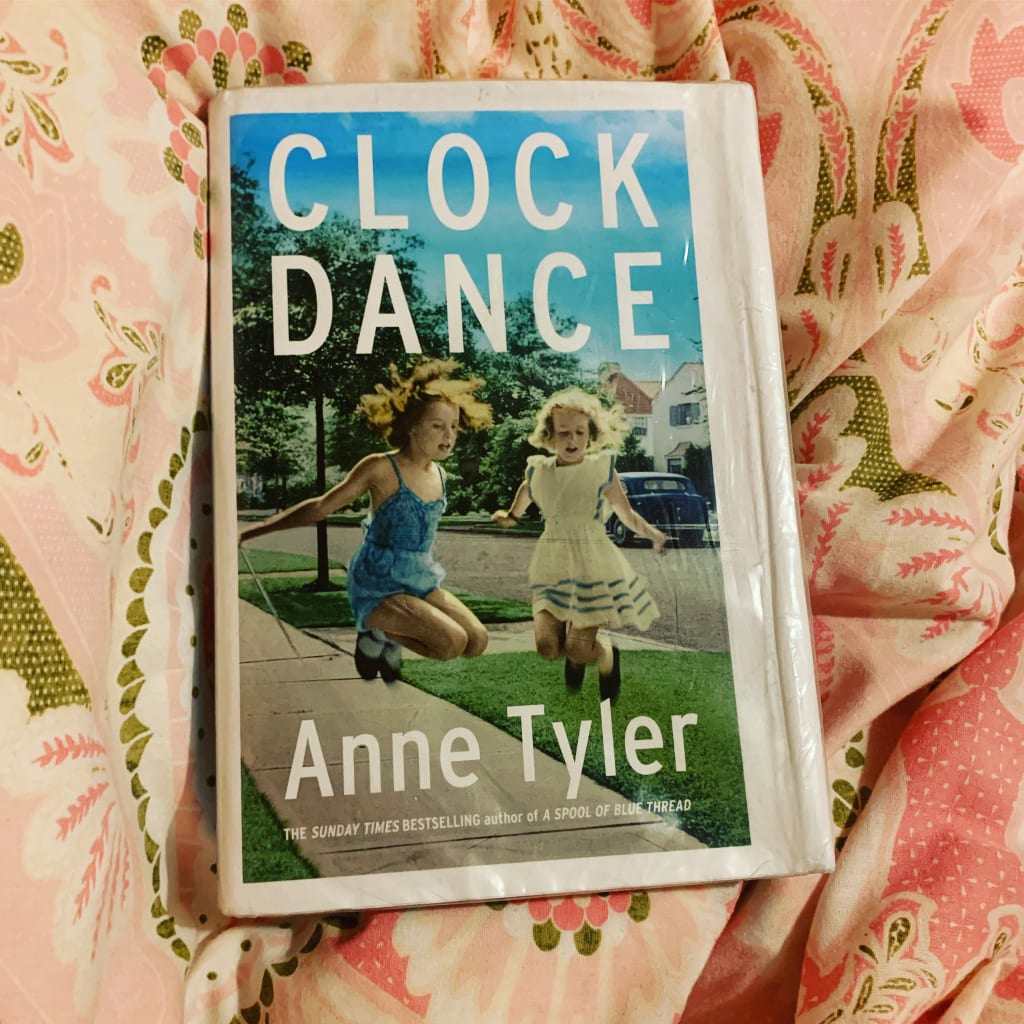 I think my love for Anne Tyler's novels is something that is obvious right now. I'm on another binge of her works and because this one only came out in the recent few years, I never actually got around the reading or hearing of it because it was not out the last time I was reading Anne Tyler. Her books Redhead by the Side of the Road, A Spool of Blue Thread, Searching for Caleb, Dinner at the Homesick Restaurant and Back When We Were Grownups have all been pretty awesome. I am now on another book entitled Clock Dance in which Anne Tyler shows off her classic style for character development intertwined with a story that is both heartfelt and at times, devastatingly realistic. A master of the modern novel, Anne Tyler proves to be once again, one of the best writers of the age.
Willa Drake is only eleven years' old when her mother is displaying self-destructive behaviour and Willa herself seems isolated, depressed and upset by it. Everyone is walking on eggshells around Willa's mother who's behaviour becomes increasingly horrid with strange outbursts and random disappearances. In the 1960s, everyone may be worried but nobody seems to have the time to ask her if she requires any treatment for anything. Willa is left pretty much to her own devices and emotions.
As the 1970s get dug into, Willa wants to study a university course but, her boyfriend would rather she marry him and move out to California. Seeking stability after her upsetting and volatile homelife, she agrees. But by the 1990s, she is already a young widow. Without a purpose, without a hope, Willa feels as if she may turn out like her mother. A woman without direction. Seeking out her own form of being, she looks far and wide but finds nothing.
As Willa continues on her trail, she manages to come face to face with another woman who lacks purpose, a family in turmoil, a stranger who is not actually a stranger. The question about whether Willa has truly found her purpose is constantly turning in her mind. She must figure out whether she is going to do this and move on from her past or whether she must let it haunt her once more. In this increasingly realistic tale of the woman who seeks herself, Anne Tyler subverts the normal structure to tell us a narrative about the helped and the helpful. It is heartwarming and eye-opening at the same time with Anne Tyler's classic writing style continuing throughout.
This is probably my favourite quotation from the whole text:
"She had tried her best to be a good mother---which to her meant a predictable mother. She had promised herself that her children would never have to worry what sort of mood she was in; they would never peek into her bedroom in the morning to see how their day was going to go. She was the only woman she knew whose prime objective was to be taken for granted."
You can really see what Anne Tyler is doing here. Normalising the woman into a state of what the character thinks she should do rather than what she wants to do. It feels oppressive by nature, as if the woman here is oppressing herself in order to get the approval of others in her everyday life. I think it is absolutely brilliant.
In conclusion, I still need to read more Anne Tyler and I am definitely going to as long as the library has her works there. Her writing has always fascinated me and has made me feel incredible amounts of pain and love for characters that only exist for a few hundred pages.
literature
About the author
Film and Writing (M.A)
145K+ Reads on Vocal
IG: @AnnieApproximately
Pronouns: (she/her/hers)