Book Review: "Between Friends" by Amos Oz
5/5 - a masterpiece of change...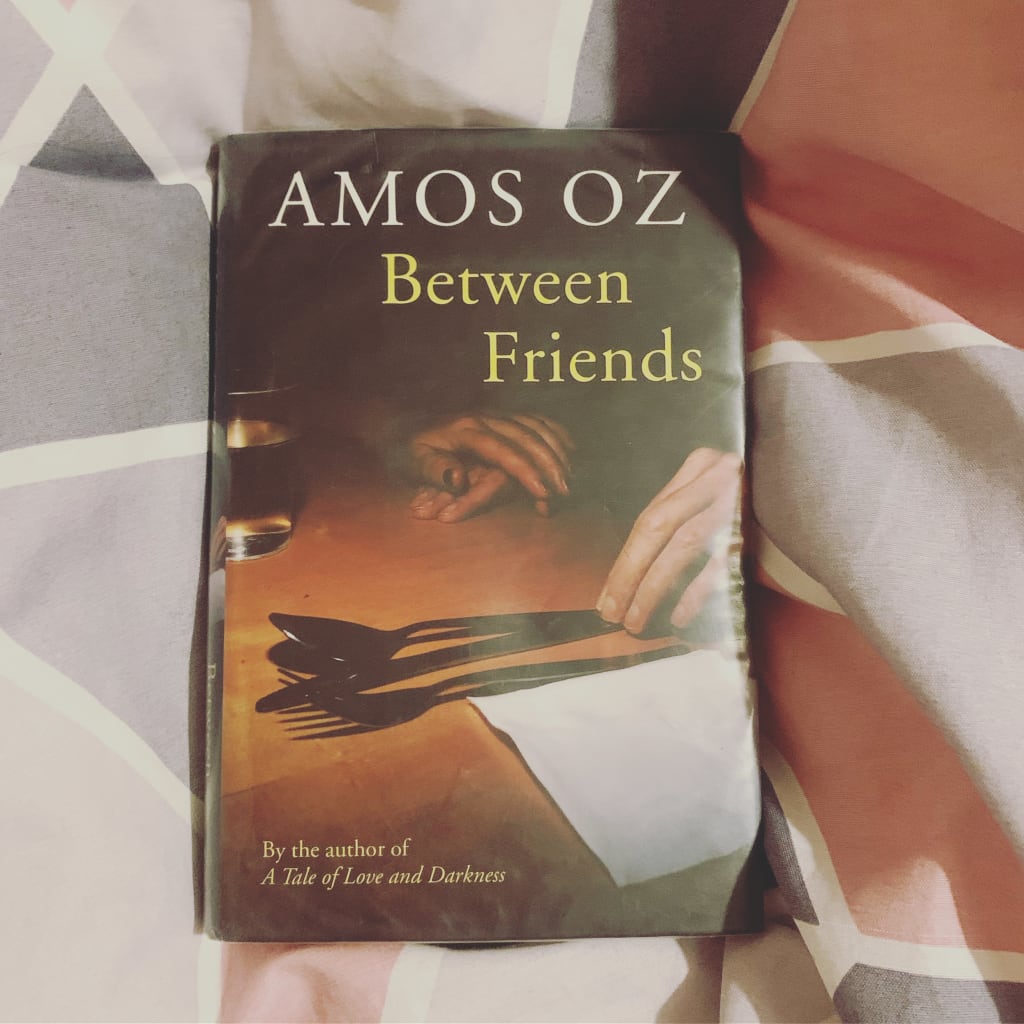 As we all know, Amos Oz is one of my favourite writers of the modern era. Having written some great books such as Judas and Scenes of Village Life - Amos Oz has the ability to take your breath away with the language he uses and the way in which he presents the scenery to the reader. Amos Oz is also incredible at writing human connection and the way in which we fall in and out of love and liking with each other. He had a brilliant career that I'm sure will never quite be forgotten. His book My Michael was a real eye-opener to a lot of people who have read it because of its depiction of dissatisfaction amongst a people who are normally, shadowed in silence. He was truly a great writer and we miss him dearly. Between Friends was his penultimate novel published in 2012.
A lot like his book Scenes from Village Life, Between Friends is all about different people and it concentrates on their everyday lives which, to some, may seem boring, but there are always these little struggles that bubble beneath the surface that you can only see if you hold their lives under the magnifying glass. Each person seems to be either dissatisfied with a rising idea, or alienated from public life in all its now popular forms. I think that this is a brilliant way of showcasing the difference not only between the old and the young but also between those who can choose to ignore something big and those who cannot afford to as it is the difference between life and death. For Ariella, her situation cannot be ignored because of the overwhelming nature of her dissatisfaction mixed with her guilt of having stolen another woman's husband. If she ignores it, it is likely to go south very quickly.
Another story explores the young and impressionable, yet free-thinking Moshe who is stuck in the era of revolution and rebellion, swept up but trying his best to reason for himself, his character is probably the best developed out of everyone in the book. With the whole book revolving around the Kibbutz Movement, I think that Moshe's story is very important as he is on the cusp of being an adult in that time, he is taking in all the ideas and he is trying desperately to keep himself in the loop whilst he does his actions in order to prove himself. There are themes of cruelty, of disorder and revolution, themes of peace and utopia and even vegetarianism. It is truly a great story.
One thing I like about Amos Oz's writing is that it is so charged with the identity he had himself and so you get glimmers of the author everywhere throughout the book. It is never that he is all one character or that all the characters contains all the parts of him. In fact, he chooses to exert small pieces of his own life and beliefs on to some of the characters and put them in situations in which those will be challenged and they will have to fight for them in big or small ways.
In conclusion, I think that Amos Oz deserves to be in the running for one of the best writers of the 20th century and the 21st century. He is a brilliant writer with a great intellectual background and an amazing way at fusing identity, context and atmosphere into a story purely about the development of ideas through issues that seek to challenge them. I look forward to now reading everything he has ever written and possibly the other ones I've already read again.
literature
About the author
Film and Writing (M.A)
145K+ Reads on Vocal
IG: @AnnieApproximately
Pronouns: (she/her/hers)