Book Review: "Atalanta" by Jennifer Saint
5/5 - a beautiful story of an often sidelined warrior princess.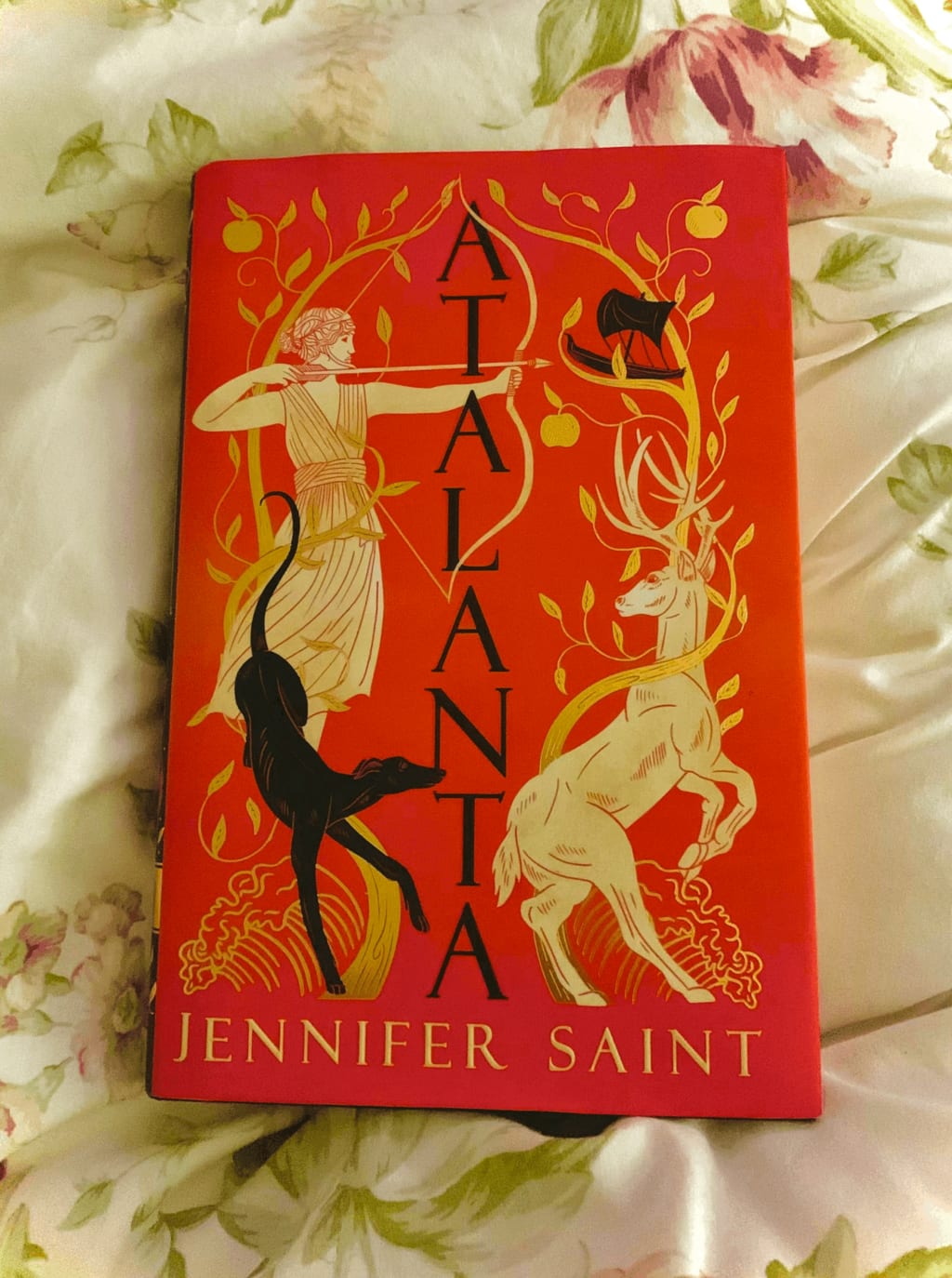 Atalanta was the warrior princess of Arcadia...
I would like to begin with stating how fond I am of Jennifer Saint's writing. Her book Ariadne was one of the best Greek Mythology retellings I have read to date and her book Elektra was, well, electrifying. In terms of debut novels, not many get as good as Ariadne. It was an unforgettable blend of adventure and mysticism blended with a magical love for Ancient Greek folklore and fantastic writing. It only put my hopes high for reading Atalanta and if there is anything I am happy for it is that having high expectations for Jennifer Saint's books always pays off. This was a wonderful experience of a novel and an enchanting story based on one of the most famous adventure narratives ever told: Jason and the Argonauts.
"I've been fighting every day of my life. I don't want to tussle with enemies anymore; I don't want to face pain and suffering and death. I am tired of battles. When your ship came to Colchis, I saw another life. A man not like my father, not a cruel tyrant, not a sadistic torturer. A man who can give me a home and children, a life without fear."
Atalanta was not a boy and so, when she was born she was abandoned to die on a hillside. Once she gets older, the goddess of the hunt, Artemis, calls on her. The very same wilderness where Artemis hunts becomes Atalanta's home and she is thankful to the great goddess for her new lease on life. Like Artemis, Atalanta does not want to yield to anyone, does not want to be afraid, does not want to kneel before someone just because they are a man. Artemis gives her the prophecy that if Atalanta were to get married, she will lose everything. When Atalanta seeks to prove herself, she runs off to join the all-male army of Jason and the Argonauts where she must overcome misogyny from her fellow shipmates, despite being one of the smartest warriors there.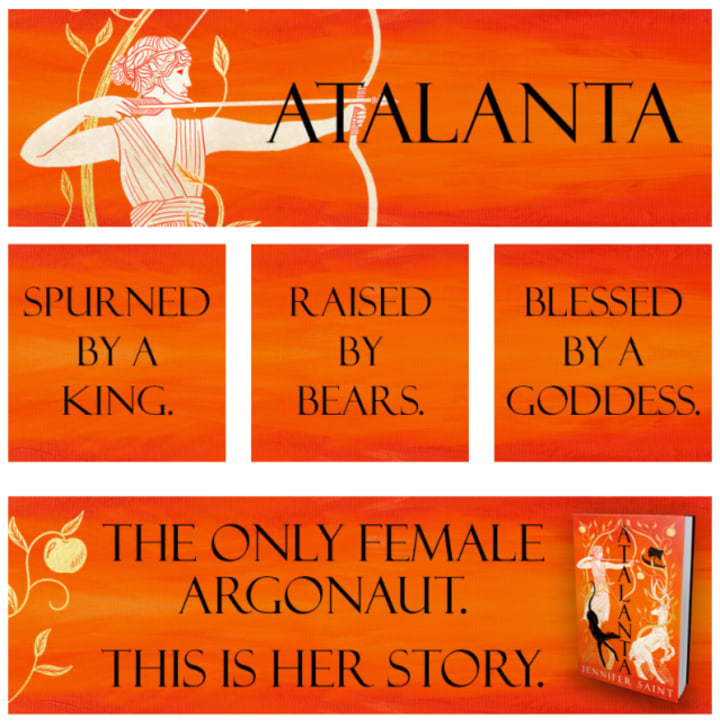 The fact that Atalanta finally has her own story makes everyone who loves Greek Mythology retellings feel a lot better. It is a wonderful story of strength and bravery, overcoming the great hurdles of life and being able to be one's own person without the requirement for validation from others. Atalanta is a strong character who's voice becomes central to understanding the great flaws in Jason and the Argonauts and trust us when we see, they have many. Atalanta seeks to have no fear or doubt about her own abilities and works meticulously to become the person she wants to be, regardless of what anyone else has to say. Her bravery echoes through the novel as she must defeat not only the horrors that await on the journey, but also the prejudice against her as a woman among her other ship mates.
Jennifer Saint's books are always well written and I feel like this book was a much needed one in the series of Greek Mythology retellings. Yes, I am quite looking forward to Hera (2024), but I think that Atalanta has constantly been left out for other characters such as Artemis, Jason and the Argonauts and even some of the heroes themselves, including the Seven Against Thebes later on. Atalanta often gets sidelined or only a part in the story, but now as she is the main character of her own narrative, we get a look into her world. I had only previously heard of her through other people, most memorably as the mother as one of the tragic heroes of the Seven Against Thebes. Now that she has her own narrative, I can clearly see where the son gets his sense of headstrong bravery from (even though her son clearly had many character flaws).
In conclusion, I think that this book is clearly one of Jennifer Saint's best works, even better than Ariadne. Her storytelling has developed and her character writing has become even better. The story of Atalanta comes to life through her own story instead of someone else's or through another adventure or war. Jennifer Saint writes a brilliant narrative of redemption through bravery which teaches us that there is nothing we should fear.
Reader insights
Be the first to share your insights about this piece.
Add your insights