Book Review: "A Touch of Darkness" by Scarlett St. Clair
0/5 - A writer who needs some writing classes...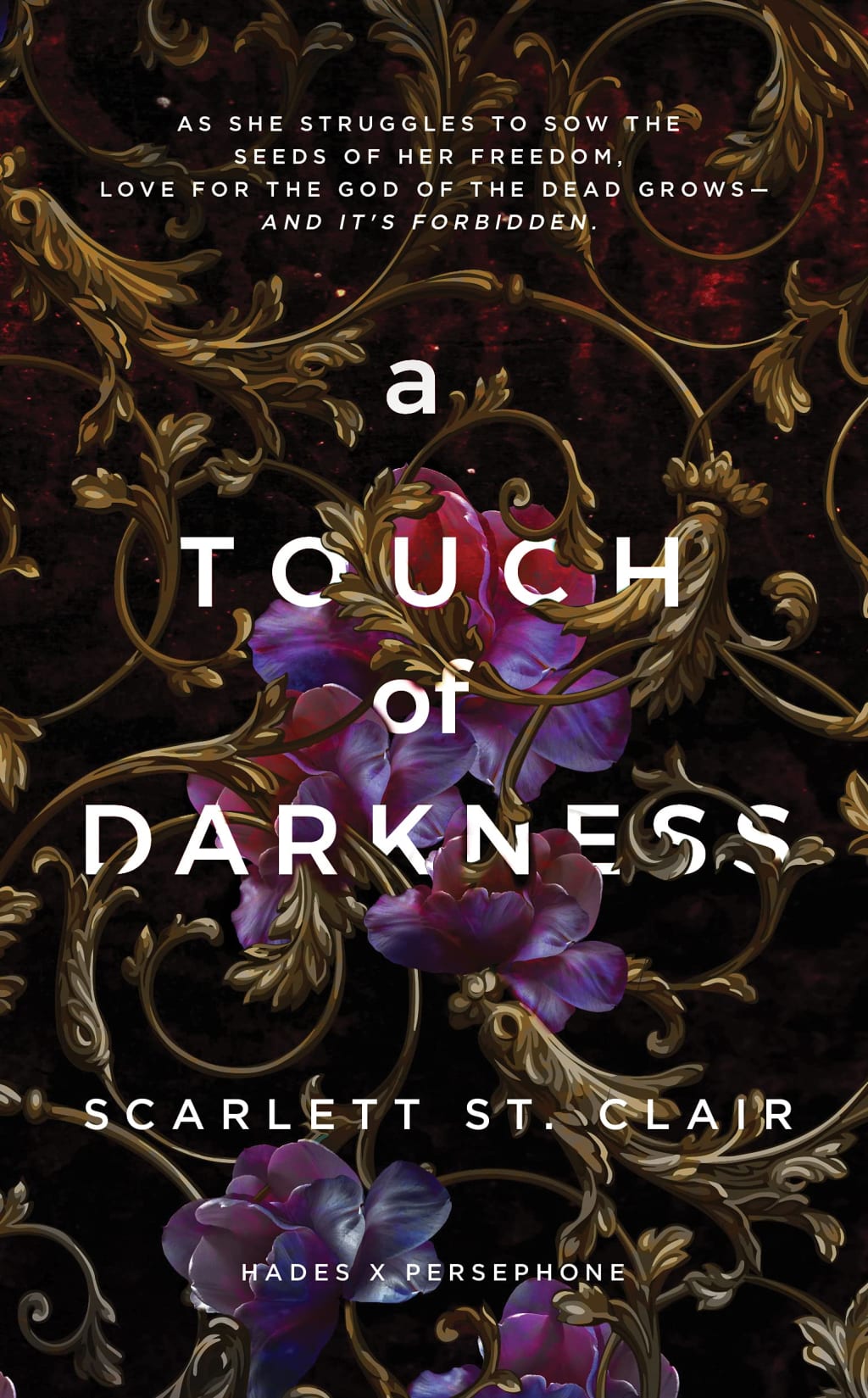 The trend at the moment is that Greek Mythology retellings from a more feminist perspective seem to be the rage. Honestly, I can relate - books such as: "Pandora's Jar" and "A Thousand Ships" both by Natalie Haynes are incredible. Then you have the book "Ariadne" by Jennifer Saint, based on the life of the woman abandoned by Theseus at the docks of the sea after he killed the monster, the Minotaur. There are right and wrong ways to do a retelling of a Greek Myth and so, I have given you three examples of the correct way to do it. The incorporation of a wide story from which you draw one the character-centred narrative in order to gain the most incite into their world, their happinesses and their woes. Now what I am about to show you is the wrong way to write a Greek Myth retelling. In steps "A Touch of Darkness" by Scarlett St. Clair.
From the very beginning of the book I was careful about it. We have a very modern setting and we have a character who is vapid and unreliable. Modern buzzwords like 'laptop' and such are inserted when the character is doing something, but there is no effort to make the atmosphere seem more modern through feeling and senses. The one thing I did not understand about this book is why it was so obsessed with showing us how modern Persephone and Hades were in their lives whilst also speaking and acting completely different when they were around each other. It felt inconsistent and most of the dialogue was forced and flat.
For example: we have the way Persephone talks to her friend about hanging out with Adonis and 'what that means' - common language for early teenagers but nobody of the age who would be let into a gambling club. Then we have the way in which Persephone talks to Hecate, which is like she is an entirely different character. Far more formal but not formal in a good, well-spoken way. Formal in a type of way where the author needed the character to look different but threw something together really quickly for the scene. It was disappointing at best.
Next we have the problem of the story. The story, when you read about it is much better than the story when you actually read it. First of all, everything in this story feels like a cliché. It feels like someone has gone through and googled 'dark, romantic cliché' and written them all into this story. As we have the problem of the dialogue between friends seeming like the characters are around thirteen years' old, we now have the problem of the maturity of the character. Flying into vapid rages instead of wanting to compose herself; being a complete asshole does not make you a likeable person Persephone. An adult woman would want to compose herself even if she is fiery, knowing that it will annoy the other person more than anything else in the world.
The next problem is Hades. Hades is the cliché, typical, boring 90s bad-boy. It has been done to death so much it is like beating a dead love interest. It feels like the author did not really know how to make the character into the likeable bad-boy without using a hell of a lot of clichés such as: sexual harassment, anti-social nature, fixture on desire etc. Go and get a lesson from Anne Rice, I say very loudly, in how to write an atypical loveable bad-boy a la Lestat De Lioncourt.
I can't believe this. By far the worst book I have read this year.
literature
About the author
Film and Writing (M.A)
150K+ Reads on Vocal
IG: @AnnieApproximately
Pronouns: (she/her/hers)
Reader insights
Be the first to share your insights about this piece.
Add your insights