Book Recommendations from 2018
The Best Books I Read in 2018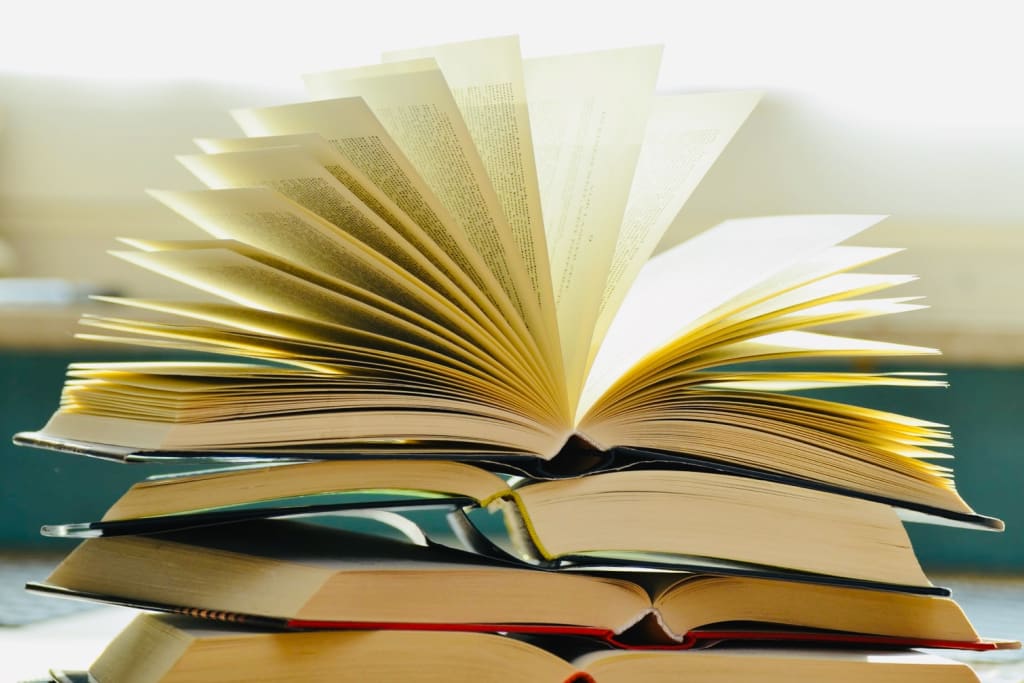 It's that time again, my annual list of my favourite books that I have read during the year. Now these books aren't all released during 2018. Some are new and some are older but all of them were a delightful read that I recommend to everyone.
On this list there are different types of books, hopefully something that everyone will like. So take a look at the list and if something piques your interest, I encourage you to read it, even if it's not something that you would normally read.
These books aren't in any particular order. All of them are 5 stars in my eyes.
'A Sucky Love Story: Overcoming Unhappily Ever After' by Brittani Louise Taylor
A memoir of YouTube influencer Brittani Louise Taylor, following her through her first love. A cautionary tale of love, heartbreak, lies, and a desperate need to survive.
'Dancing at Midnight: The Life of June Parker' by Rebecca Yelland
After the death of her mother Carolyn returns to her childhood home. While sorting out her mother's estate she uncovers the truth of her parents' past and the secrets that they have kept from her.
'Survivor' by Lesley Pearse
It's 1938 and 17-year-old Mariette is sent to live with her godparents in London, England to escape her reputation in her hometown of Russell, New Zealand. While away, the threat of war looms as Mariette battles her temptations and is again forced from home. She must fight to survive during these trying times away from the only home that she's ever known.
'Division of the Marked' by March McCarron
On the day of Da Un Marcu, 50 boys and girls are marked to become Chisanta, a culture that is a class of its own society full of scholars and warriors that are gifted with special abilities. On this year, one of the 50 do not arrive to the Chisanta gathering and every year after, more and more children go missing from the event. Ten years later, the death of a marked girl is discovered. Can Yarrow and Bray solve the mystery and save the fate of the Chisanta?
'The Life We Bury' by Allen Eskens
For a college English class assignment Joe Talbert must interview a stranger and write a biography of that person. While visiting a nursing home to find a willing subject, Joe meets Carl Iverson, a dying Vietnam veteran that has been convicted of rape and murder. Diagnosed with cancer, Carl has been transferred from prison to the nursing home to live his remaining days. While interviewing Carl, Joe learns much about Carl's acts of heroism in the war and cannot believe that he would commit such crimes and vows to clear his name.
'The Bird and the Sword' by Amy Harmon
A long time ago there were Gifted people in the kingdom of Jeru. While some used their gifts for good, others used them for evil, which started a hunt for the Gifted. To stay alive, the Gifted had to hide their abilities or else be punished. Lark's mother was not so lucky and was murdered by the king for being gifted. With her dying breath, she bound Lark's voice to protect her, which worked until the King kidnapped her to use as a pawn in a bloody war.
'The Delirium Trilogy' by Lauren Oliver
Love has been declared a dangerous disease and at the age of 18 the government forces everyone to go through a procedure called "the cure." Lena is looking forward to her 18th birthday and being cured until she meets Alex, a boy from the Wilds that hasn't been cured and lives in hiding from the government. Can Alex and Lena survive during this turbulent time that the resistance movement is causing?