'Betrayal'
A Thinking Person's Play.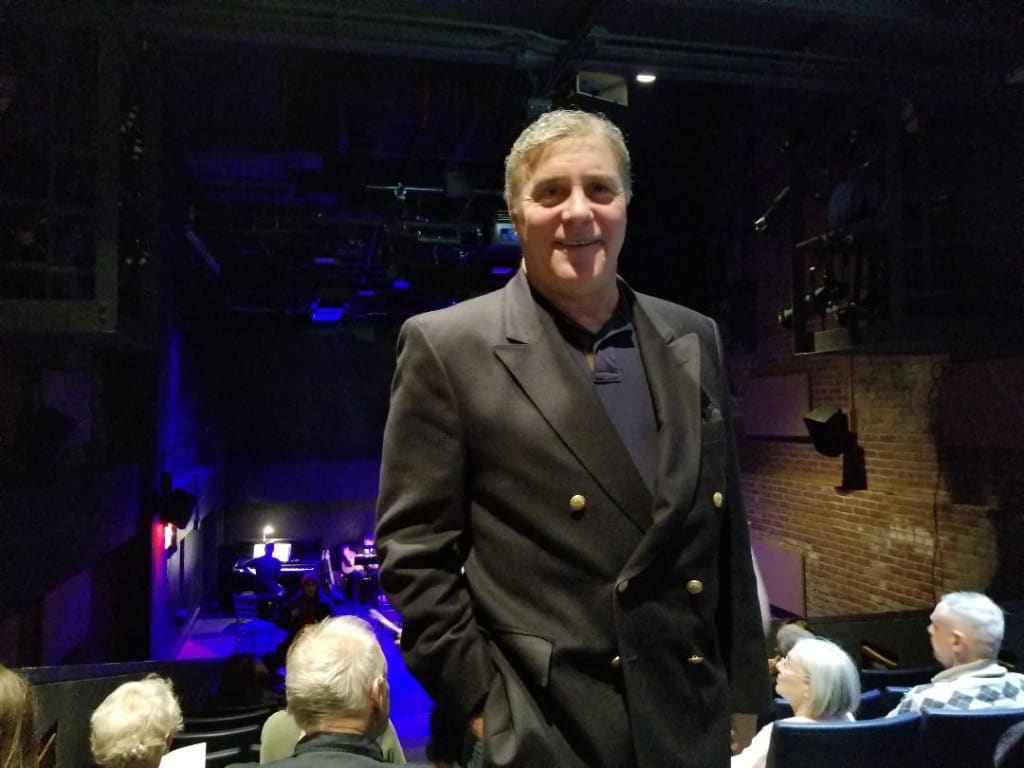 Robert Massimi.
Betrayal is a deep, wordy, thinking-person's play, with both great acting and staging. At the Jacobs Theatre, the audience is treated to three really great actors of the day, and one great writer... Harold Pinter. The play's genre is one of edginess—a noir, if you will—set forth with deft lighting and direction.
Betrayal is a play that starts in the end, and works itself backwards in a simple but effective set. We witness the main three characters on stage, the entire 90 minutes of intermission-less action. Robert (Tom Hiddleston) and Jerry (Charlie Cox) are best friends, and have been in the publishing business since they left Cambridge and Oxford, respectively. As we work back in time, we see the interaction between the two, and their love for Emma (Zawe Ashton), who is considered to be one of the most unique actresses working today. All three actors have that British coolness to them. They banter about, and, at times, the play is down-right hysterical. In an understated way, Betrayal hits all the senses. Emma's love for Charlie, and her love in a more distant way for Robert, leaves the audience wondering throughout where this journey will take us. We go back seven years in this journey. It is full of non-stop fulfillment in a great theatrical experience.
Jon Clark, the lighting designer, does a wonderful job in keeping the moods of understatement and edginess to the evening's performance. Touching on romance lighting, we pick up the rawness that the show has to offer. The mood of the lighting accentuates the characters in front of us, and the lives that they lead. Often leading a double life, we see the characters ebb and flow under the core backbeat of Clark's lighting.
In Betrayal, it is as much of the subtleties as it is what is obvious to the audience. Halfway through the show, the stage has been cut down about 75 percent. It brings the three in tight to give the effect of them being trapped in, because of the betrayal. In marvelous direction by Jamie Lloyd, we see the three with less freedom and fewer options. Brilliantly done, the three are boxed in, and yet they don't know it. They go about their lives as usual, not knowing that what was in front of them at the beginning would be a fruitless endeavor. The unmistakable genius of Pinter starting this play at the end and working forward is that we see just how the lives of these three individuals end up, followed by a happier beginning.
Lloyd has the three actors in a refined, elegant manner. These people don't scream or yell... we almost wonder if Robert has a pulse in reaction to him finding out about the affair (we later find out that he beats her at times). Pinter systematically takes all three apart as the play goes on. Tom's aloofness gets spun into a lying web of deceit. Charlie is a nervous wreck, wondering if his best friend will ever find out the nasty truth of his underhanded tactics. Emma, the cool-cat, is indecisive about what she is doing. Clark makes Ashton so removed from the feelings that she shares with both men that we are left in wonderment as to what is on her mind, and what she actually feels.
From Soutra Gilmour's costumes to splendid direction and superb acting, Betrayal is a winner. This play is not for everyone, however. Betrayal is a wordy play—a very deep play that requires the utmost attention. The audience must be focused and attentive to enjoy and understand this production. Betrayal has been done on Broadway before, but it has not been done with such a razor sharp edge to it. A more trendy production, Pinter is front and center... raw, in your face, and forceful. Never outlandish in any way, Betrayal hits you, knocks you out—and the audience doesn't know it's been knocked out. This play slowly lulls you with jabs, before hitting you with that devastating hook.
About the Creator
I have been writing on theater since 1982. A graduate from Manhattan College B.S. A member of Alpha Sigma Lambda, which recognizes excellence in both English and Science. I have produced 12 shows on and off Broadway. I've seen over700 shows
Reader insights
Be the first to share your insights about this piece.
Add your insights