Best YouTube Channels You've Never Heard Of
There are millions of YouTube channels out there. Here are the best YouTube channels you've yet to see.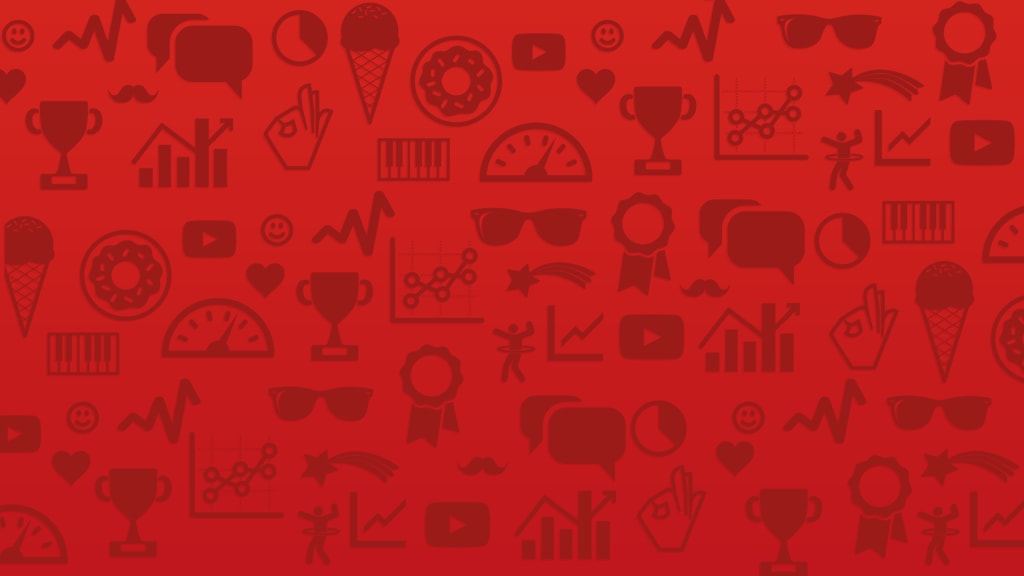 YouTube is pretty magical, isn't it? It's how Justin Bieber got his stardom, how everyone shared adorable videos of cats to each other, and how millions of people make money. No matter who you are, there's a YouTube channel that suits your personal preferences out there.
The problem is, though, you often have to sift through dozens of YouTube channels to find one good one. That's why this list of the best YouTube Channels you probably have yet to discover will be useful for you, if you're finished watching television shows on Netflix.
Have a morbid curiosity about what army MREs taste like? Considering that a lot of everyday food was designed by the military, you might be surprised to hear that some are pretty decent. But, what if the MREs in question are older than YOU are?
Steve1989MREInfo is a channel dedicated to opening up ancient MREs and taste testing them. I watched a couple of his YouTube videos, and the man actually opens up an MRE from World War II. He's a brave, brave individual.
I've been a longtime fan of this channel, primarily because it's really, really funny. The show's host is all about talking about why everything sucks, and the way he does it will make you crack up.
Over the years, he's gotten into beef with other YouTubers as well as the maker of Cool Cat Saves the Kids. If you haven't seen his work, you need to. It's just that funny.
Admittedly, he's one of the best YouTube channels when it comes to geek humor and pop culture comedy. The thing is that he's probably the most well-known on this list with 1.5 million subscribers. But still, he's somewhat obscure. Kinda.
One of the hotter ways to show off your cooking prowess lately has been to make a YouTube channel devoted to it. As common as the concept is, it's really hard to actually find a YouTube channel that does it well.
Brothers Green Eats is one of the best YouTube channels to hit the scene involving a classic cooking show layout. Why? Well, they're funny and make cooking really fun. Their recipes are also really yummy, too.
The talent they have recently snapped them up a contract with MTV, so it's safe to say that their obscurity has probably come to an end.
Comedian Dan Bell is one of the best-kept secrets of YouTube, and has made one of the most unusual YouTube channels you can scope out. More specifically, he's the founder of one of the best YouTube channels devoted to sleazy urban exploration.
Dirty hotel rooms? He'll go there and mock their existence. Woefully dead malls that have that sad-but-vaporwave vibe to them? Yeah, he'll go there too—and you'll love him for it.
If you've already downloaded most of the science podcasts out there, then you're probably looking for your next education fix. Cody'sLab, therefore, will be one of the best YouTube channels for you to discover. This is a fully dedicated channel, featuring crazy experiments and interesting discussions on scientific topics.
Our favorite video? Trying to make 240 pounds of liquid mercury flush down a toilet. (Don't worry, the EPA will not want him dead, he did it safely and posted a video talking about the risk of mercury poisoning he ran, too.)
Did you know that World War I was originally referred to as "The Great War?" That's what this highly educational YouTube channel is all about. Channel host, Indy talks about all the events that happened during World War I.
Videos include talking about the Russian involvement in World War I, the daily life of a typical soldier, and a number of really in-depth reviews of each side to the Great War. History never looked so real!
RedLetterMedia is one of the best YouTube channels that's currently flying right under the radar—and to a point, that's also part of its charm. This channel is all about movie reviews, being a fun nerd, and just talking about pop culture in a crazy way.
There are films lampooning the worst releases out there, awesome interviews, and downright quirky shorts. What's not to love?
"Bullshittery" is SovietWomble's favorite topic of discussion, and as you can guess, people who enjoy watching others playing video games will find this to be an epic channel. It's one of the best YouTube channels devoted to funny clips, conversations, and adding humor into gameplay.
First person shooter clips from this channel will have you cracking up. (Seriously, how is SovietWomble not a meme yet?)
It's really hard to describe Vihart's channel, aside from calling it one of the best YouTube channels to actually make those doodles you drew during school seem like progress. There's doodling, tutorials on how to make cool little origami objects, and amazing music videos made by the artist herself.
There's some math, and there's also some art. Vihart's videos are incredibly mesmerizing and dreamlike—and at the same time, somehow teach you something every video, too.
One of the best YouTube channels that's still flying under mainstream vision, at least in terms of glamor and lifestyle, is Morgan Yates. She has that awesome charm and carefree spirit that people want to see in a best friend—and her lifestyle channel really brings that out.
Her videos center around her life as a UNC student, the beach, and her time shopping with friends. It's relatable for every girl out there, and that's precisely why you'll like her.
About the Creator
Riley Reese is comic book fanatic who loves anything that has to do with science-fiction, anime, action movies, and Monster Energy drink.
Reader insights
Be the first to share your insights about this piece.
Add your insights