Best TV Shows Based on DC Comics
When you feel the need to return to Gotham City or want to explore the Starling City underbelly, your favorite heroes are waiting in the best TV shoes based on DC comics.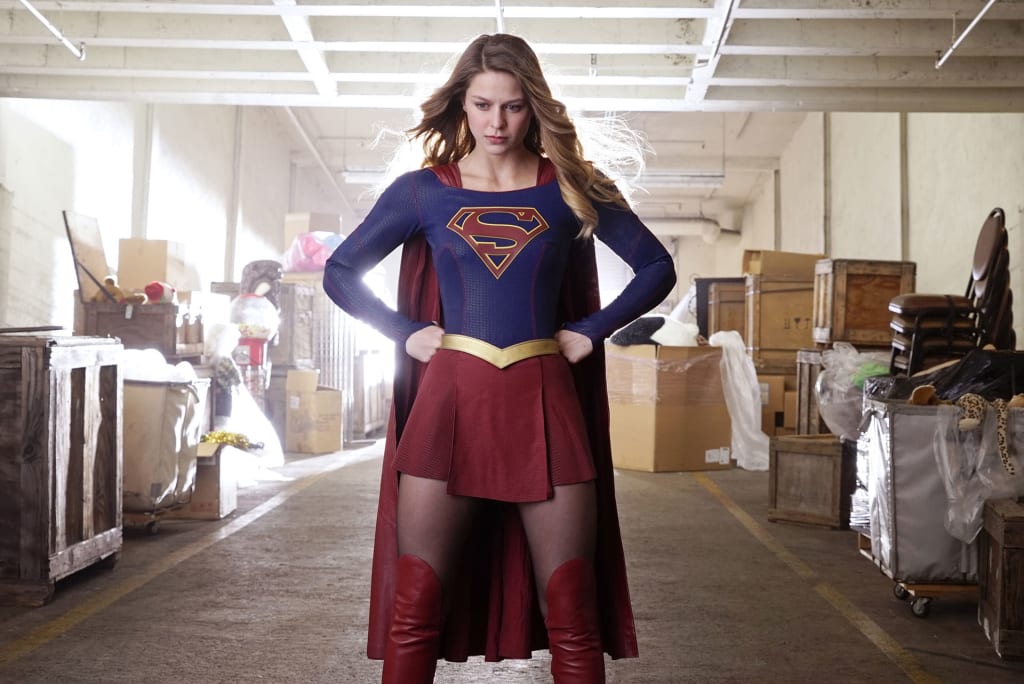 If you love comic books, checking out some TV shows based on the DC Comics universe is simply a must. So when you feel the need to return to Gotham City or want to explore the Starling City underbelly, simply turn on your TV because all of your favorite DC heroes are waiting for you right there.
DC Comics did come up with some of the most compelling and complex comic book characters that continue to be popular even among the younger generations. The majority of the TV shows mentioned on our list are currently on air so you will be able to catch up and continue to follow their adventures on a weekly basis. So let's begin!
If you are interested in the origin stories of various characters appearing in the DC universe, Gotham is the show to watch. The primary focus is on James Gordon (played by Ben McKenzie) and his attempts to clean up Gotham's underground, but we also meet numerous villains and future heroes such as young Bruce Wayne. The storyline also follows the friendship between detective Gordon and Bruce Wayne which ties up nicely with the Batman movies. It is a captivating show that brings a lot of DC Comics characters together right off the bat in Season 1 and gives the viewer a lot more information about their past and the development of their identity.
Arrow was the first TV show based on DC Comics characters developed by the CW and it was an instant hit which lead to a couple of spin-offs. Arrow follows Oliver Queen, a young billionaire turned crime fighter who was shipwrecked on an island for years. After his return to civilization he becomes a masked vigilante nicknamed Green Arrow, makes a decision to save Sterling City, and assembles a team of skilled assistants along the way who help him out as he fights numerous villains. It is one of the most interesting TV shows based on DC Comics and it is currently on its fifth season.
Barry Allen appeared as a guest character in Arrow and instantly became a hit among the viewers. His lovable character deserved a show on his own and CW listened to their audience. Therefore, Flash got his own TV show that chronicles his adventures from the very beginning. Barry Allen was an awkward and clumsy crime scene investigator working in Central City. After a freak accident that gave him superpowers, he became a masked crime fighter. Of course, Flash is not alone and has a group of scientists that are pretty much his sidekicks. It is a great show that features an excellent ensemble of characters and you'll fall in love with it right away.
Legends of Tomorrow is set in the same universe as The Flash and Arrow. This show features characters that appeared in both of these shows and combines villains and heroes who came together in order to redeem themselves and fight the bad guys on a greater scale. By the greater scale we mean that they are protecting the entire timeline of history and trying to save the Spear of Destiny. It is a fast paced show that is perfect for every DC Comics universe fan out there because it gives us more information about the various interesting characters such as Atom and White Canary and we explore their stories even further.
Kara Zor-El or Supergirl is one of the last remaining Kryptonians and she was sent to Earth in order to protect her younger cousin. Yes, you guessed it right—her cousin is Superman. Unfortunately, Kara's ship was rerouted and she ended up in the Phantom Zone. She did reach her destination eventually but she was pretty late. Superman grew up, while she remained a teenager. This show is set in National City and it follows Kara as she accepts her powers and forms a strong bond with her friends, who help her fight crime and save the city. It is also important to mention that Superman appears often in this show so if you are a fan, this one is a must-see.
Birds of Prey is one of TV shows based on DC Comics that had a really short run but it managed to earn a cult following after the cancelation. The show premiered in 2002 and has only one season. Birds of Prey was praised by the critics for its dark and gritty setting, as well as for solid cast performance. It is set in New Gotham City and follows the lives of Oracle and Huntress who became the main crime fighters after Batman left the city and disappeared. A couple of big DC Universe characters make an appearance in this TV show, namely Harley Quinn and Catwoman.
Smallville ran for 10 seasons and it focused on the young Superman during his formation years, as well as the grown-up superhero working for the Daily Planet. It allowed the viewers to take a closer look at Clark Kent's early life and helped us understand the major characters in his story even better. Smallville introduced us to teenage Lex Luthor, and featured a couple of superheroes such as the Green Arrow and Supergirl. It ties up perfectly with the newer TV shows based on DC Comics and it is a great show to binge watch if you have plenty of free time.
John Constantine, also known as Hellblazer, is a con man turned demon hunter and this show follows his adventures as he fights various supernatural beings in order to escape the eternal torment of his soul. He is a charming oddball with excellent survival skills who does his best to save the humanity from the demons and supernatural beings entering our world. Constantine ran for only one season and it was canceled because of low ratings. Hellblazer comic has a huge following among DC Universe fans so this was a real surprise. John Constantine did appear in Arrow and was a part of the plot line in the fourth season.
DC Comics' Lucifer was inspired by Neil Gaiman's The Sandman and it follows the ventures of Lucifer Morningstar or the Devil. In this show Lucifer made a decision to move to Los Angeles, open a nightclub, and live a more exciting life among the mortals. He eventually becomes involved with the LAPD after a murder that happened in front of his club and decides to find the criminal who was responsible for it. He teams up with Detective Chloe Decker who seems to be completely immune to his powers so Lucifer takes a special interest in her. Premiering in 2016, this is one of the newest TV shows based on DC Comics.
Combining zombies with comedy is quite a task, but this show does it almost effortlessly. This should come as no surprise because the showrunner is Rob Thomas who is known for his work on Veronica Mars. It features an excellent cast who is both funny and lovable. iZombie's main character is Liv Moore, an ex-medical resident with bright future ahead of her who decides to abandon everything and work in a morgue after being bitten by a zombie. This gives her easy access to human brains. Once she consumes a brain, Liz gets flashbacks from the previous owner and she uses them to solve their murder. Not to forget that Liv gets various skills and personality traits from each brain she eats. It is one of the freshest and funniest TV shows based on DC Comics and we highly recommend it.
About the Creator
Spends his days making his own Star Wars figurines. His craft has driven him to look towards the future, drawing inspiration from past technological advances.
Reader insights
Be the first to share your insights about this piece.
Add your insights