Best Netflix Cooking Shows
Grab your spatula and find the nearest couch. Here are some of the best Netflix cooking shows.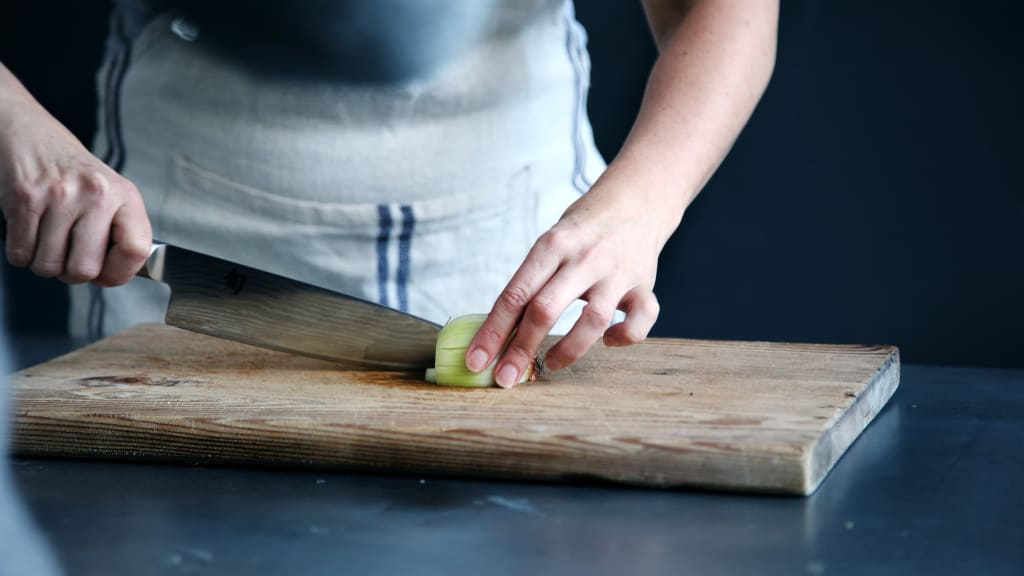 Get ready to binge.
It's always a tedious process navigating the Netflix home page in search of a show worth indulging into. Fortunately, if you weave through the many duds, you'll stumble upon some diamonds in the rough. This is especially true for the plethora of cooking shows that the streaming platform has to offer.
Cooking shows are always a crowd pleaser because everybody loves to eat, and everybody would love to cook better. The best cooking series do this very well, but to spice things up, many of them place us in the middle of fierce competitions and contests. Some of them take us to exotic places, and show us some of the food and culture the rest of the world has to offer. Some are about strange foods, while others are simply about good old-fashioned, delicious American dives.
To save you the exertion, I'll lay out my top-tier nominations for some of the best Netflix cooking shows.
A true hybrid that encompasses the art of cuisine, while maintaining a documental undertone, Chef's Table is completely reinventing what a cooking show should be like. Each episode delves into the abstract identity of a new chef, and alludes to the unique perspectives and techniques they engender. Like many other of the best Netflix cooking shows, Chef's Table leaves its audience with a sense of satisfaction.
However, this appeal doesn't only stem from the copious amounts of high quality food porn, but also the intriguing storyline that comes with it. Don't get me wrong, the nature of the food is exceptional, but what separates this show from others is the level of each chef's sophistication. These aren't your ordinary run-of-the-mill food connoisseurs. These are chefs of the first water. While haters will be the first to jump the gun and denounce Chef's Table as pretentious and essentially a mock-up, genuine food shows fans will appreciate everything the show succeeds in accomplishing, as well as being a must watch Netflix original.
OK, yes I know this show involves baking, not cooking, but it is hands down the best food competition show Netflix provides on its platform, and therefore deserves some praise. Each episode incorporates 12 aspiring bakers congregated in a colossal, elaborate tent facing off in intriguing baking contests. If you love competition, this is no doubt one of the best Netflix cooking shows.
Unlike other food competition shows, The Great British Baking Off brings forth contestants who actually know how to handle food, in addition to reputable, seasoned judges. Adding some more flavor to the show, relevant historical bits are dispersed throughout each episode. The icing on the cake (pun) has to be the fact that this one-of-a-kind show takes place in, well you guessed it, Great Britain! Nothing quite satisfies me more than a "sticky pudding" paired with a "claggy battenburg cake."
Cooked is a four-part Netflix original that explores food through a conceptional lens, probing in on the four natural elements that are essential to life—fire, water, air, and earth. Easily one of the best Netflix cooking shows. You might even learn something and avoid future cooking mistakes.
Concerned less about the aesthetics of food and more so on the functionalities, this mini-series is a must-watch for history buffs with a desire to familiarize themselves with our species' primal antiquity.
Consume your food and travel fix in the same show! A Cook Abroad is a refreshing alternative to the previous shows that were mentioned, as the former requires careful consideration and application. Revolving around the personality appeal of the host, A Cook Abroad provides a "light and fluffy" approach to food shows and could either be enjoyed traditionally or as background noise. Each episode brings forth a new household-name chef who travels to a different country in search of unconventional yet palatable recipes.
This show is highly recommended for foodies who are in need of a little culture—making it one of the best cooking shows on Netflix. These four cooking shows all add something unique to the plethora of options Netflix provides. From the documentation of prestigious chefs, to a classic bake-off in an English tent, a historical perspective of primal man, and an innocuous search for global recipes, your choices are plenty.
Happy binging!
A Cook's Tour is our first look at Anthony Bourdain in his first television show. While it was not as successful as his later shows, it's a great watch if you like Bourdain's enigmatic personality, food, and travel.
The show is a little older than the rest of the best Netflix cooking shows, but if you can stand some outdated references, it's a classic of the genre. It's cool to see the famed chef in his early days, so binge watching the two seasons is a must for fans.
The Mind of a Chef airs on PBS and is produced and narrated by Anthony Bourdain. The show is one of the best Netflix cooking shows because it features rock star cook Anthony Bourdain. Basically, Bourdain finds a moderately known chef to play Anthony Bourdain for a whole season.
There's travel, culture, and history all mixed in with the food. This makes for easy binging as the episodes all clock in at about 20 minutes.
In Cutthroat Kitchen, four chefs start out with 25 thousand dollars each, and they spend their money sabotaging their competitors. This is one of the best Netflix cooking shows if you love tricks and competition.
It's not completely a food show where people care about the dishes that the chefs make, so this isn't the best show for hardcore foodies. But Cutthroat Kitchen is fun and the host Alton Brown is a joy to watch, and it makes watching several episodes at time fly by.
Chopped is one of the better known shows in the food genre, and one of the best Netflix cooking shows. The premise involves mystery ingredients that have no reason to ever work their way into a recipe, but somehow the chefs must work them seamlessly into their dishes.
Chopped focuses on the creativity of the chefs, and often times it turns cooking into high art. It offers the kind of binge watching that offers a challenge and then wraps it up in one episode, only to be repeated with a new obstacle and participants. It's formulaic, but each episode introduces us to new contestants, and it's fun to watch them make the best of the ingredients their given.
Worst Cooks in America isn't your typical cooking show. Don't expect to see any great dishes or mouth watering food—at least not at first. It flips the whole genre on its head, easily one of the best Netflix cooking shows. The show gives us people to root for, and it's something like a redemption tale.
Chefs like Bobby Flay, Anne Burrell, and Beau MacMillan mentor cooks that struggle with boiling a pot of water, and turn them into people who can make gourmet, high-end dishes. It gives us all a little inspiration that maybe one day we too will learn to be great cooks.
The reason why Anthony Bourdain is featured in many of the best Netflix cooking shows is simple: he is the gold standard. Bourdain revitalized the traveling cooking show format, and Parts Unknown is his magnum opus.
In Parts Unknown, he travels the world uncovering lesser known places and exploring cultures and cuisine. The show has won five Emmy Awards, earned eleven nominations for writing, sound mixing, editing, and cinematography, as well as a 2013 Peabody Award. Make no mistake about it, the show is one of the few cooking shows that is culturally relevant, and it's largely in part due to its chef/host—as good as you can ask for from a reality show.
Reader insights
Be the first to share your insights about this piece.
Add your insights