Best Gothic Novels
Modern gothic novels take place in any setting, but are still true to the sinister mystery of the original genre.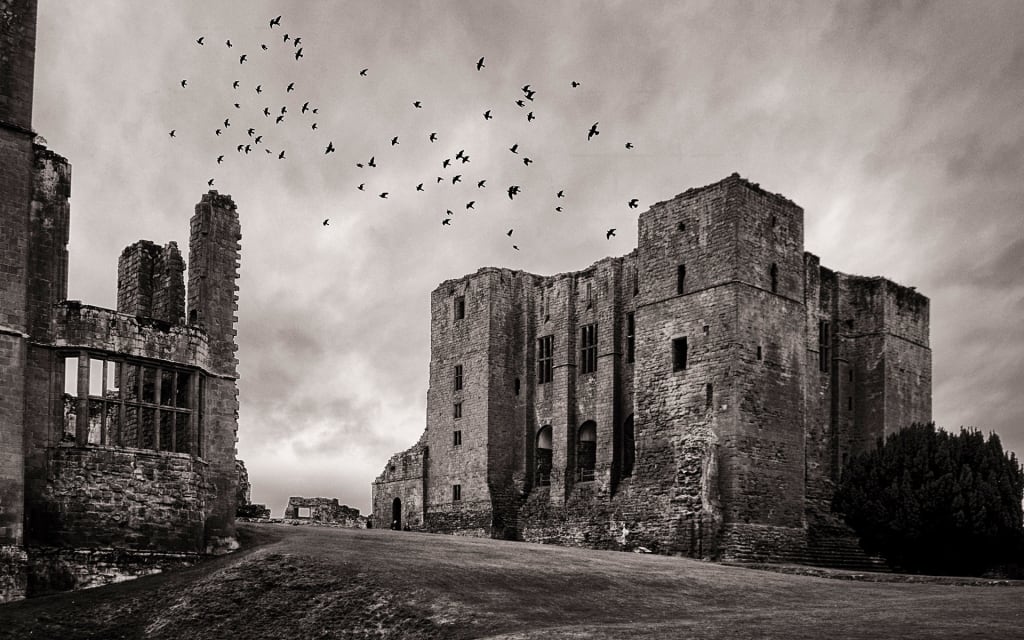 Like reading spooky, atmospheric stories with a touch of mystery and romance? Apparently, you're not alone. Gothic novels, which encompass all of these characteristics, have been around for more than 200 years. The gothic genre was originally named for the medieval style of architecture of the same name, because gothic novels were set in these creepy locations. Think castles with hidden doors, dark cellars, and secret passageways. Modern gothic novels take place in any setting, but are still true to the sinister mystery of the original genre. Let's take a look at a mixture of historic and modern gothic novels—the top gothic novels you'll want to be sure not to miss. However, be careful if you haven't read any of them, as this piece contains spoilers.
Stoker's 1897 novel introduced the character of Dracula, based on a real 15th century Eastern European count, in fictional form, and successfully brought vampire fiction into the limelight. What makes this one of the best gothic novels? Being trapped in the count's castle, lots of blood-sucking, and an evil anti-hero hell bent on heading from Transylvania toward England to bring legions to the undead. Add in a group of Victorian men and women determined to stop the count, and you have a great gothic adventure. Perhaps more plot-driven than literary, Dracula races along at a clipped pace, is imminently readable, and terrifyingly creepy. It also spawned legions of movies, television shows, and plays.
Mary Shelley was only eighteen years old when she penned this stellar gothic novel about young scientist Victor Frankenstein, who gets a little too caught up in his own theories and creates a monster that comes to life. It turns out the creature, who is never actually named in the original novel (he became referred to as "Frankenstein" in film), is lonely and wants Victor to create a companion for him. Victor ends up giving up on that project, and murder and travel to the Arctic ends of the earth ensues. This science-fiction-slash-gothic novel, published in 1818, raises issues of identity and creation, and is considered by preeminent critics to be an important, well-crafted work.
"Last night I dreamt I went to Manderley again," is perhaps one of the most iconic opening lines in gothic fiction. Published in 1938, Du Maurier's famous work has all the hallmarks of a great gothic novel, including a spooky English mansion, a dead wife (Rebecca) whose presence permeates the novel, and a scary housekeeper (Mrs. Danvers) determined to keep said wife's memory alive. This makes things a little hard when the second wife arrives at Manderley to take Rebecca's place. Needless to say the novel ends with a mysterious bang, as we learn Rebecca's true nature (she was not a nice lady), and practically feel the heat as Manderley burns to the ground with Mrs. Danvers inside. You'll love this fast-paced gothic novel; Make sure to read it before you watch the Academy-Award winning Alfred Hitchcock movie of the same name.
Published in 1976, Anne Rice picked up where Bram Stoker left off and breathed unprecedented popularity into the vampire gothic novel. The interview referred to in the title takes place between a reporter and the vampire Louis, and chronicles his 200 year journey from a slave plantation in New Orleans to Europe. Rice imbued her main character with sensitivity and feelings lacking in the original Dracula. Despite mixed reviews upon its publication, Interview with the Vampire achieved great popularity and spawned a long series of sequels, selling millions of copies. It's considered a modern gothic novel cult classic.
Fictional biographer Margaret Lea finds a mysterious letter from famous novelist Vida Winter, who is on her deathbed. Winter asks Lea to pen her life story and a fast-paced, engaging modern gothic novel takes off. Written in 2006, The Thirteenth Tale contains many of the literary motifs of classic gothic fiction, including the mysterious missing story referred to in the title, a burned-down family estate (see Rebecca above), a ghost, a governess, and mixed-up identities. It's heavily atmospheric and impossible to put down as the reader careens toward a shocking ending. Many critics have noted its ties to Charlotte Bronte's famous gothic novel Jane Eyre.
One of the most famous gothic novels of all time, Wuthering Heights has it all: a wild, natural setting, loads of chaos, a broken romance, and, of course, a ghost. Looking back it's almost unbelievable just how poorly received was young Brontë's novel—it is now considered a classic of not just the gothic genre, but of English literature. Perhaps it was a little too intense and cruel for Victorian audiences, while today it is seen as a top-notch character study. The destructive love between its two main characters, Catherine and Heathcliff, is at the center of this gothic novel; so inextricable is their tragic passion that Catherine utters the novel's arguably most famous line: "I am Heathcliff."
"To you, perceptive reader, I bequeath my history…" Sounds like the beginning of an inviting gothic novel, and it is. It's a 2005 reworking of the Dracula story, and this time one that focuses on the historical character, rather than solely on the fictional vampire of Bram Stoker fame. The real Dracula engaged in plenty enough evil to make an engaging story, and here his history is interwoven with legend. The Historian is a gothic novel about a historian and his teenaged daughter, who embark on a quest for the real Dracula's burial tomb. Kostova emulates Bram Stoker's Victorian style in penning her gothic novel, including telling it through letters and other similar literary devices. She uses language rich in imagery, and while not as violent as its predecessor, manages to interweave a creepy ghost story into the plot. It turns out the real Dracula might be just as scary as the pop history version.
If you love an English gothic novel, you won't be able to stop turning the pages of Kate Morton's 2007 book The House at Riverton. Like many gothic novels, this contains a story within a story, as a filmmaker comes to interview ninety-eight-year-old Grace about her time as a maid at an English estate. Ursula is making a movie about a famous poet who committed suicide at Riverton in the 1920s, and it turns out Grace is the only person still alive to help out. And of course, much like in The Thirteenth Tale, Grace has been keeping a secret for all these years. The poet's death is not what it appears and Grace holds the key to the truth. In a series of tapes she makes on her deathbed, Grace comes to terms with what really happened, as readers are enticed into a story of love, war, tragedy, and romantic suspense. If you like Downton Abbey with a gothicly mysterious twist, check out The House at Riverton stat.
While it's not technically a novel per se, no list of the best gothic novels can be complete without Poe's short stories, including "The Tell-Tale Heart," "The Cask of Amontillado," and "The Fall of the House of Usher." Poe's stories and poems are downright creepy in a way that only gothic can be, and include prematurely buried not-so-dead people and corpses who come back to life. Told in the first person by some very bad people, Poe's horrific gothic stories grab the reader and pull them in by repulsing and attracting at the same time. Unreliable narrators make the stories even more engaging. Poe was indeed a master of the Victorian gothic.
Although Brontë's famous novel bridges several genres, it's considered a gothic novel for one main reason—the insane Mrs. Rochester locked up in the creepy English estate. Add in the bleak moors of Yorkshire and Mr. Rochester's status as a brooding hero typical of the genre and you've got a classic Victorian gothic novel. Jane Eyre is also an in-depth character study of its narrator and touches on themes of self-development, morality, and forgiveness. So if you're looking for a read that combines romanticism with a typical Gothic novel, don't pass on Jane Eyre. It's one of the most famous Victorian novels ever published.
list
literature
About the author
Raised on a steady diet of makeup and games. Eager to share my experiences with the world and make a difference, article by article! :)
Reader insights
Be the first to share your insights about this piece.
Add your insights