Best Foreign Films Every Cinema Fan Must See
If you love movies, you need to go beyond Hollywood. All cinephiles should sit down and watch some of the best foreign films the world's produced.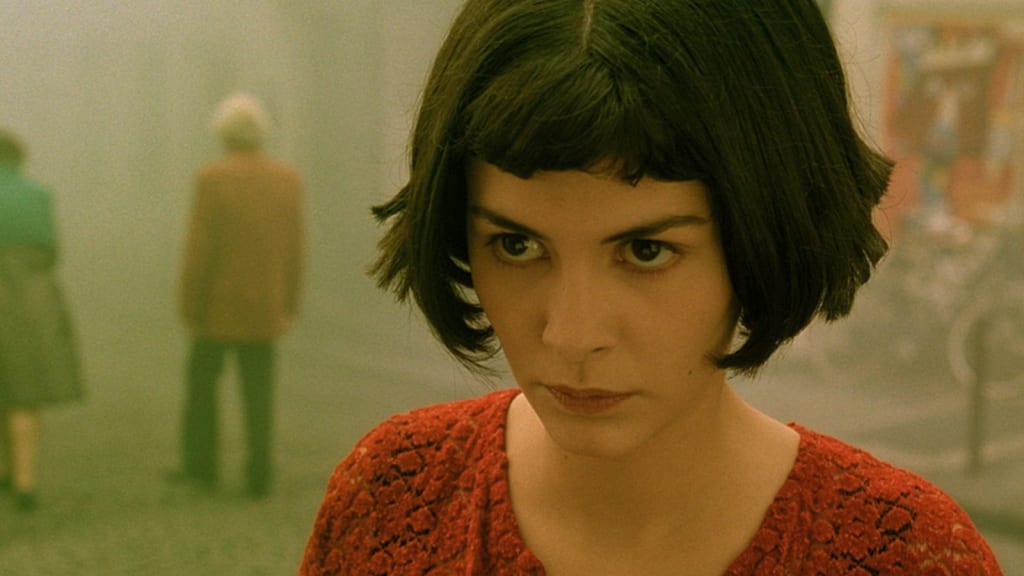 Hollywood dominates the film landscape, but that doesn't mean it's the only place where important work is being done. Compelling stories are being told all over the world, and often they can be glimpses into worlds we would have otherwise never encountered. They may not be blowing up our box offices, but now more than ever we need character driven art house cinema that Hollywood rarely touches — everything can't be a goddamn superhero movie. The best foreign films take risks, and film critics, plus serious cinephiles, thank them for it.
Luckily, thanks to streaming services and other such mediums, we have more access to many of these films than ever before. But, where should you start? It's a big world full of endless options, so don't waste time searching when you could be spending that time watching these movies. Check out the best foreign films in recent memory right here.
Lets kick things off with Oldboy, South Korean director Park Chan-wook's violent masterpiece. Oh Dae-Su is kidnapped and imprisoned in a dirty hotel room for unknown reasons. For 15 years he is kept alive and from killing himself. Suddenly, he is released and told he has five days to track down his captor and exact retribution.
Once out, the film turns into a bloody rampage that puts most Hollywood directors to shame. It's a classic revenge film with a potent psychological element, easily one of the best foreign films of the 00s. Hollywood came out with a remake a few years ago, which film critics universally panned as it had none of the kinetic energy of the original.
This award winning French film is centered around the relationship of two women over the course of many years. It's got an NC-17 rating, as it's highly erotic in subject matter, something that can usually only be done in the best foreign films — Hollywood is still relatively Puritan.
It's not the easiest of these films to get through, as it's three hours in length and largely a character study, but the payoff for those who hang around is huge. The cinematography is beautiful and it's something that is rarely put to film: a romance entirely between two women.
City of God is about two boys growing up in a violent neighborhood of Rio de Janeiro, both of whom take wildly different paths: one becomes a photographer, the other a drug dealer. It starts in Brazil during the 60s and takes us up to the 80s, following the ravages of drugs as rival gangs wipe each other out in large numbers.
Bene wants nothing to do with the life of violent crime, he only wants to take pictures. However, he is constantly swept up in the undertow out of loyalty and love for his friend. It's one of the best foreign films all cinema fans should watch at least once.
One of the best foreign films you will ever see is Roberto Benigni's Life is Beautiful. It won an Academy Award for best foreign language film, and even scored Benigni an Oscar for best actor in a leading role.
It tells the story of a Jewish librarian and his son, who become victims of the Holocaust. In order to protect his son from the horrors of the camp, Guido treats it as an elaborate game, using the perfect mixture of determination, humor, and imagination to shield his young son. It's a very powerful and uplifting foreign movie, no small feat considering it takes place in a concentration camp.
Amelie is a French film that is easily one of the most romantic stories among the best foreign films. Amelie is a naive girl in Paris with her own sense of justice, and when she decides to help those around her, she discovers love.
She sends her crush photos and riddles, masking her identity in order to make their first encounter the most romantic moment of her entire life. It's beautifully shot and the characters are fully rendered. Amelie is a true joy to watch for fans of quirky coming of age stories.
Cinema Paradiso is a classic of true Italian cinema, and easily one of the best foreign films of all time. It's a very simple film in form: A filmmaker recalls his childhood, falling in love with the pictures at the cinema of his home village, where he forms a deep bond with the cinema's projectionist.
When he returns to his Italian village after the death of his friend he is a famous director. From there it is told in flashbacks, and details how he met this friend. It is essentially a movie about the magic of movies, and it's incredibly inspiring to watch.
The protagonist, Gerd Wiesler, is an officer with the Stasi, the East German secret police. The Lives if Others is simply one of those movies you must watch, and one of the best foreign films in recent memory. While Wiesler is conducting surveillance on a writer and his lover, he finds himself becoming increasingly absorbed by their lives.
As the film goes on, the once loyal Stasi soldier finds himself helping the couple in any way he can. Whenever possible, he protects them, as he comes to see them as friends and extensions of himself, and the ending of this film is a must see.
Y Tu Mama Tambien is a coming of age movie that follows three friends as they set out on a journey of self-discovery and desire, voyaging on a road trip through Mexico. In Mexico, the film opened to one of the largest box office opening weekends in Mexican cinema history.
Tenoch and Julio fabricate a road trip they're about to embark on, hoping to impress the beautiful Luisa. They tell her that they will be taking a trip to the most beautifully secluded beach in all of Mexico — which doesn't exist. When she decides to join them they must throw together a road trip at the last minute to a beach that doesn't exist. It's full of adventure and realistic scenes, easily one of the best foreign films of its genre.
Internal Affairs is a gritty crime thriller from China that had film critics raving. It's the story between a mole in the police department and an undercover cop. Their missions are the same: find out who the other man is. If this sounds familiar, it is, because it was remade into The Departed, one of the best American gangster movies helmed by Martin Scorsese.
Chan Wing Yan, a young police officer, is sent undercover as a mole in the local mafia. Lau Kin Ming, a young mafia member, infiltrates the police force. Years later they are in a race against time to expose each other, it's easily one of the best foreign langue films in terms of pure adrenaline inducing thrills.
Finally, Dogtooth isn't like most films, because it dares you to like the characters, and doesn't much care if you do or don't. It's about three teens who don't attend high school and instead live incredibly isolated lives, due to their overprotective parents. They live out in the middle of nowhere on isolated estates, and they don't know anything about the world — including the meaning of many words.
It's a highly original film from Greece, and one of the best foreign films as it really explores the dark side of human psychology. As the kids begin to feel more and more trapped, eventually they must change the balance of their worlds, and the results are harrowing.
movie
About the author
Joseph Farley is a North Jersey based writer who loves short fiction and stand-up comedy
Reader insights
Be the first to share your insights about this piece.
Add your insights