Best Day Ever!: First Look At Disney Channel's New 'Tangled' Animated Series
Disney has officially released the first trailer for their new animated TV show 'Tangled.'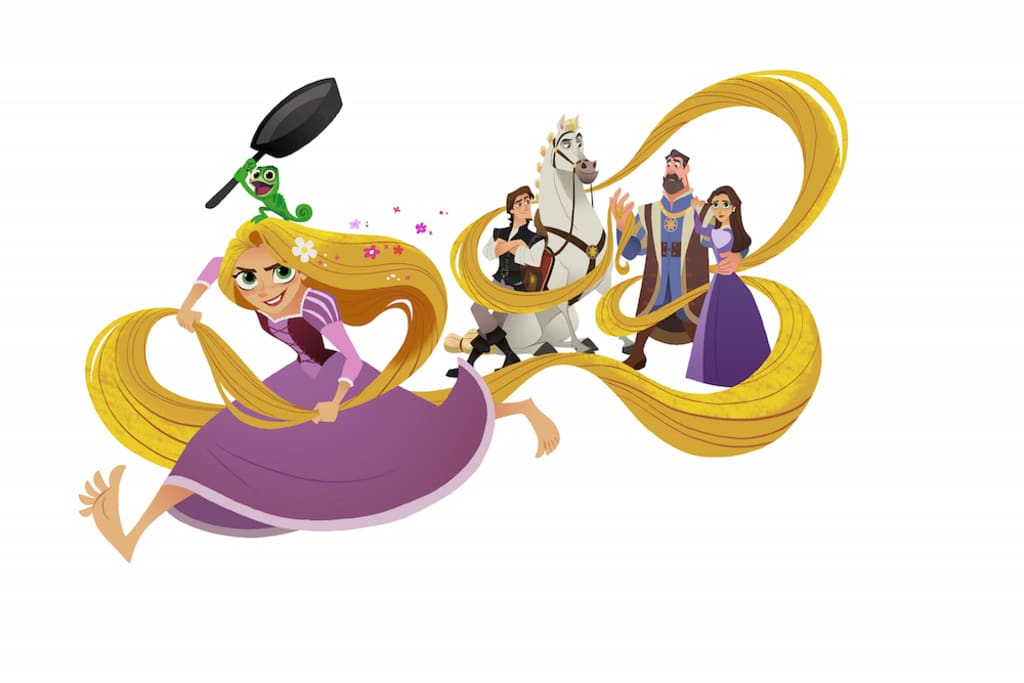 Disney's #Tangled, released back in 2010, was a box office hit, winning an Academy Award for Best Original Song with "I See the Light" and garnering a sequel in a short called Tangled Ever After about Rapunzel and Flynn Rider's (nee Eugene) wedding. Fans still haven't had enough, however, and next year Disney Channel will be bringing us more adventures with our favorite characters in Tangled: The Series.
While we still don't know much about the series itself, Disney has officially released the first trailer for the TV show:
We see all of our favorite characters, along with someone helping Rapunzel with her long hair. This is presumably Cassandra, Rapunzel's handmaiden. While at the end of Tangled, and even during the short, Rapunzel has her short brown hair, the series appears to have grown it back out like it appears in the Disney parks.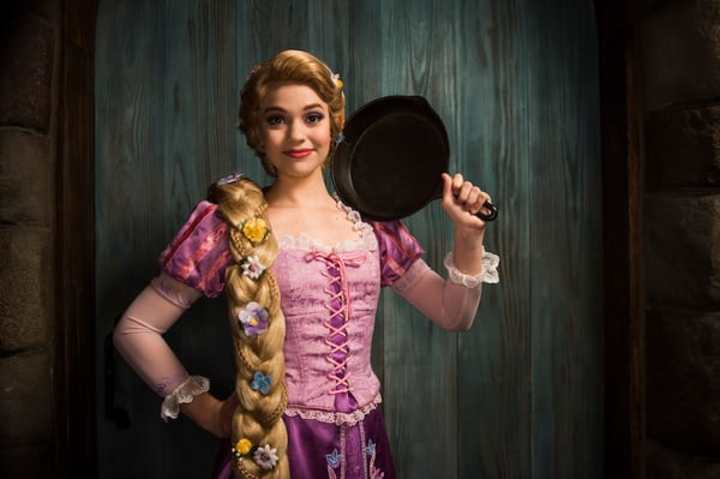 However, in the trailer Rapunzel does seem to shrug and say: "Surprise!" as though this is something that isn't normal, so perhaps we will get an explanation as to why her golden locks are regrown.

The original cast is back as well, with Mandy Moore and Zachary Levi reprising their roles as Rapunzel and Flynn as well as a few of our favorite thugs returning with Jeffrey Tambor (Big Nose) and Paul F. Thompkins (Shorty). Ashley Judd will also finally be giving the Queen her voice, and Eden Espinosa will be portraying the aforementioned Handmaiden.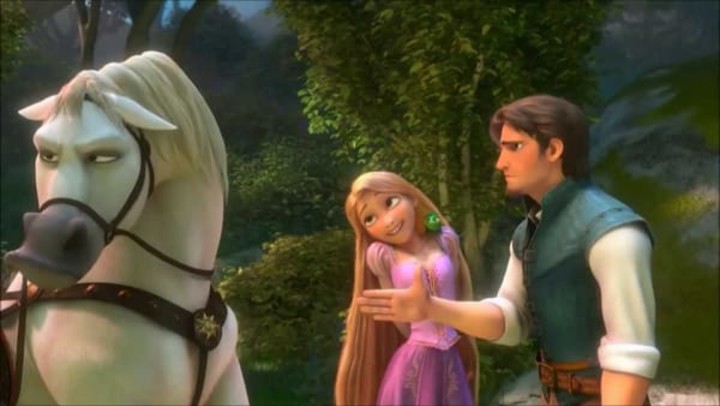 Tangled: The Series will be following the same formula plot-wise as the old Aladdin cartoon did, taking place in between the end of the movie and the short Ever After. Zachary spoke about this before to E! confirming the news. It should be interesting seeing all the adventures and hijinks that the pair can get into, along with Maximus and Pascal. I know I can't wait for it!
[Source: Oh My Disney]
tv

Tisha Eaton
I am a Disney Fanatic who loves to give information on stars, movies and shows that you guys like too! A professional fan girl who has been featured on Huffington Post and loves to share her love of anything and everything
See all posts by Tisha Eaton →